Guitar Hero Battery Pack Compatibility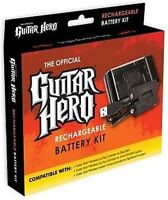 I have read some reviews of people complaining about the Guitar Hero Battery Pack not being compatible with their guitars - I just wanted to try and clear things up. The Guitar Hero battery pack is just a rechargeable power cell shaped like 2 AA batteries (as they sit in the guitar) as show with its charger below: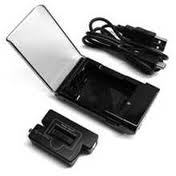 So as long as you fit it the right way round you shouldn't really have a problem - because of the shape you CAN fit it incorrectly so try it the other way round!
I use one in my Guitar Hero 6 Warriors of Rock) Guitar and its great. Shown below: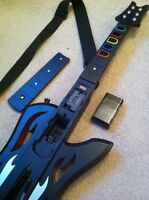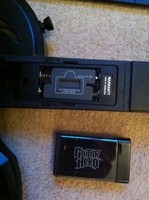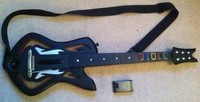 I definitely recommend getting one (or two - I have just ordered a second one) as it will save you on batteries and is better for the environment.
Here it is fitted in the World Tour Guitar: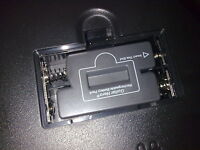 The box also says its compatible with the Les Paul and Kramer Striker Controller for PS2.
It doesn't matter if you use an XBOX 360 or PS3 the batteries will be the same.
I hope this has helped!