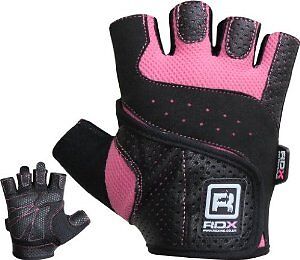 Too much choice...
So for all those women out there who need gloves for the gym and havent got a clue where to start, here's my advice...
I started training in the gym around 3 years ago and needed some gloves to support my hands during weight training and circuit and spin classes. My hands kept becoming incredibly sore from picking up weights or pressing down on the equipment too hard. It meant I was washing them more and drying them out more. Not a nice experience when your trying to maintain your gym routine!

I turned to eBay for some help and managed to find some gloves just like the attached. They are feminine and incredibly supportive. They didn't cost much and have lasted a fair few months - about 9 months so far!

My advice for anyone who is looking to purchase gym gloves would be:
1. Go for the leather with the padding in the palms
2. Pay the little bit extra for the little bit more support
3. Always check the reviews!
4. Be sensible when washing so you don't ruin the fabric and the support
5. Only wear them when you need to

I would definitely recommend the above for all you lovely ladies, give them a go!