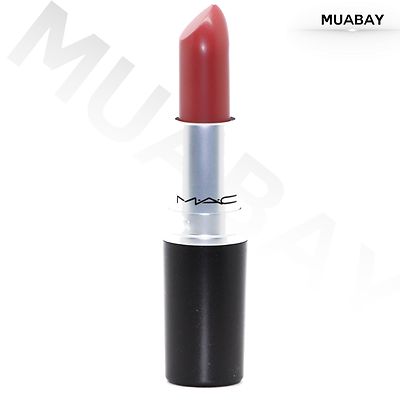 STEP BY STEP HOW NOT TO BUY A COPY
We all love these Mac ''lip candies'', but how to be sure that what we buy online is really the real deal for our money with complete peace of mind? You will find out in all my guides that first I always look at the price and seller and filtering these factors. Usually both will tell you straight away what you are dealing with.
Low Price and Doubtful Seller
If lipstick is cheaper than in our Mac Store itself - there is red light already! Nobody sells them for a loss - no they were not on sale, they are not holiday buy or special offer - they are fake. Do you see a seller that sells them in large amount like a wholesaler? Thats fishy! Mac doesn't do wholesale - but you can find fake once on chinese wholesale websites and in fact they are called mac-wholesale or something similar. Seller itself doesn't sell legit make up, or is not make up established seller, has low feedback, is non registered business seller - these should immediately tell you there is no point going ahead into such transaction.



Texture of the packaging
Genuine Mac will be glittery - not plain black, the package feels very smooth, expensive, almost like metal. The fake one will be more black, less glittery, lighter in weight, plastic all the way. The cap cover from fake will not fit the genuine one because fake and genuine are in fact in different size!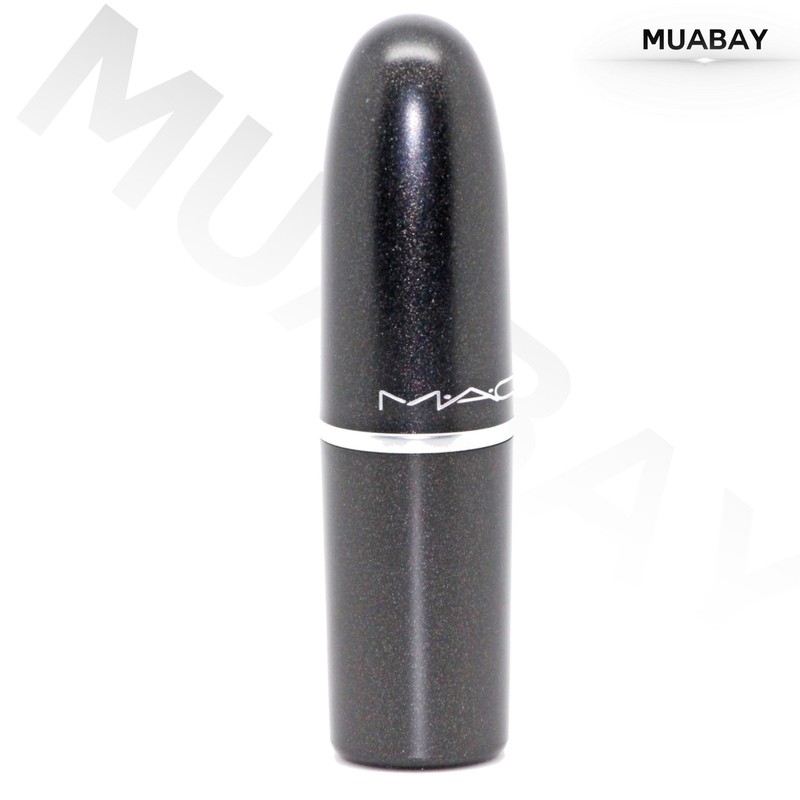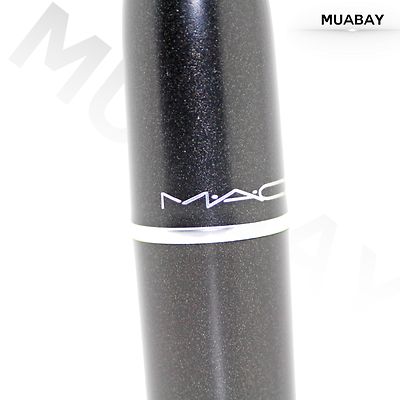 The MAC logo
Is of certain proportions, is silver is engraved, metallic - fake one will be more white, not engraved, the paint will easily come off, will be oversized!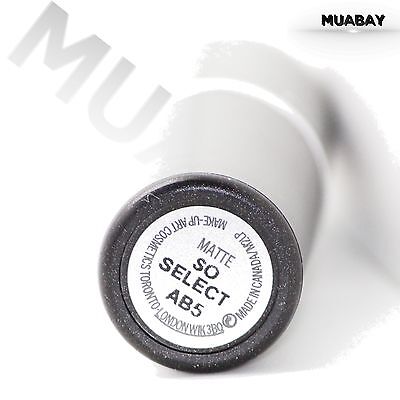 The bottom of the lipstick
Will always say the shade, code, type of lipstick, the production details. Fake lipsticks have completely wrong information - that is why usually these sellers will not show you the bottom of the lipstick in their advert.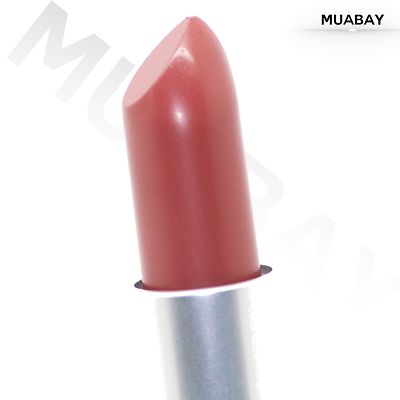 Lipstick Smell and Texture
MAC lipsticks have specific vanilla smell, they are very pleasant, they are buttery when applied and easy to blend on our lips. Unlikely fake once which will not have the smell or this sort of texture!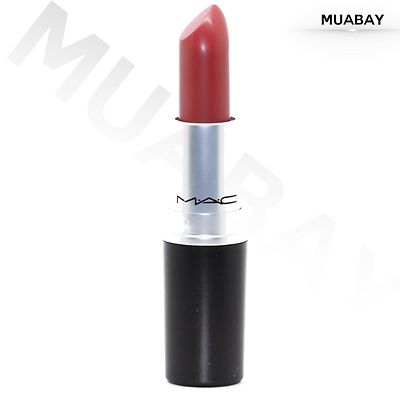 MAC logo under the cap
Has specific proportion and size fake one: could be under or oversized with paint easy to be scratched off.
Few examples
Here are few examples from internet in regards to above mentioned to show you these talked about differences...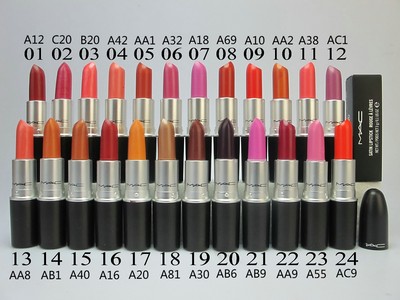 Beware of this view!
Wholesale? Yes definitely but of the so called ''mac'' which are fake!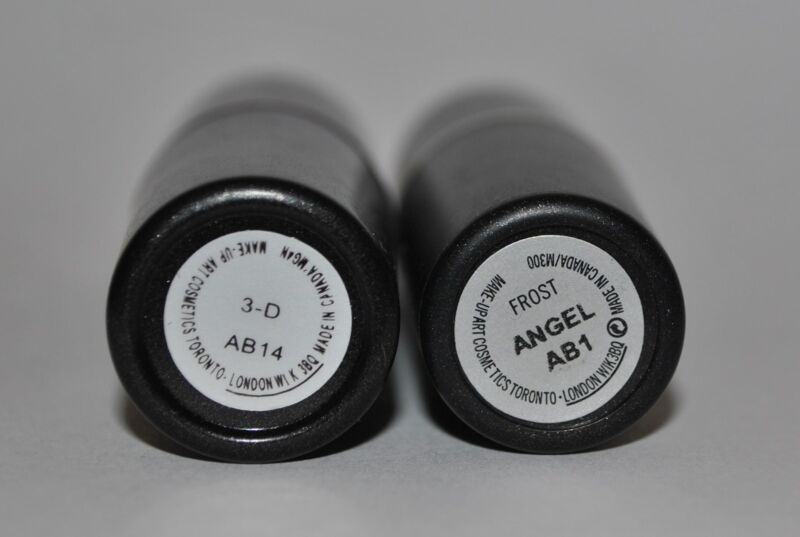 Add a caption
Fake lipstick have wrong information printed at the bottom - Genuine one will have always, name, type, code, etc.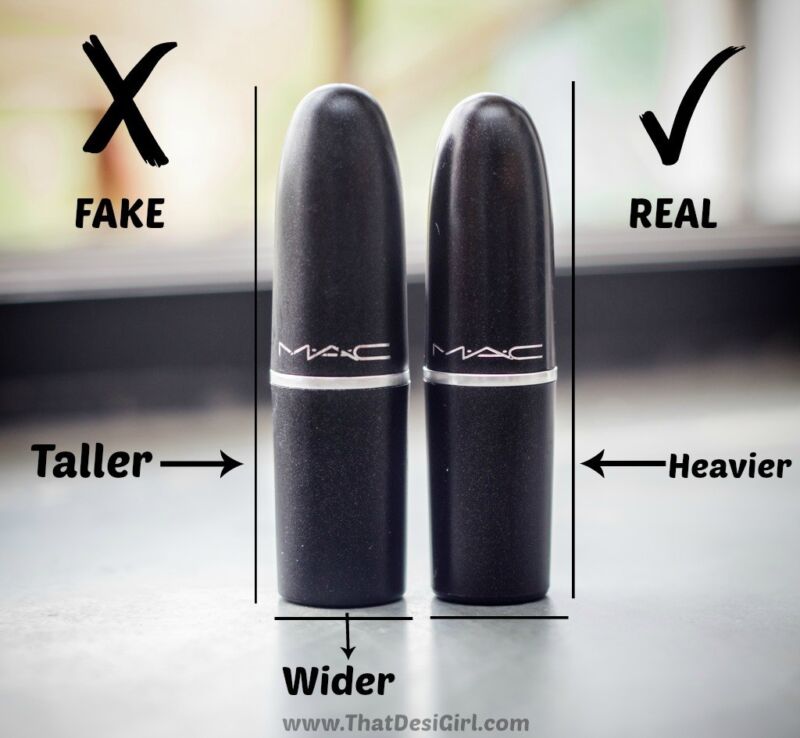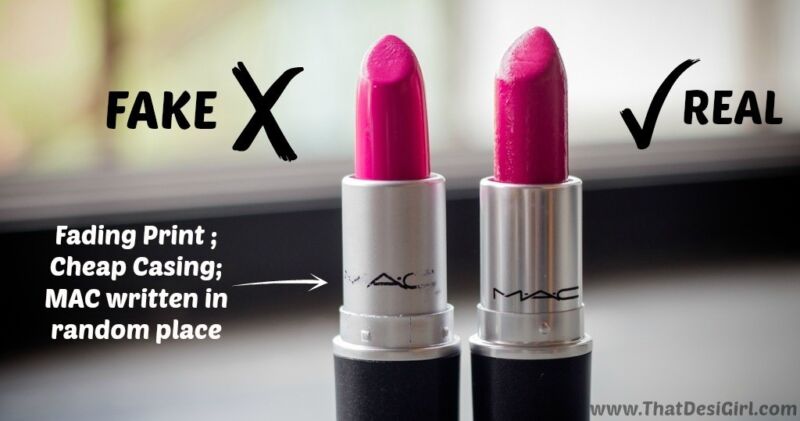 Summary
Hope this guide will be helpful to you even if you are a MAC collector and spec - there are always new things out there to watch out for.

Remember that is not always about the price - is your health on the line - since lipsticks are in close contact with our lips and skin. Fake lipsticks can cause serious long term problems that may prevent us from wearing make up completely.

At MUABAY store we always sell only 100% Authentic products not only genuine MAC but overall only real and genuine make up pearls! Please always ask us any question if you are unsure of anything and we will be happy to help!