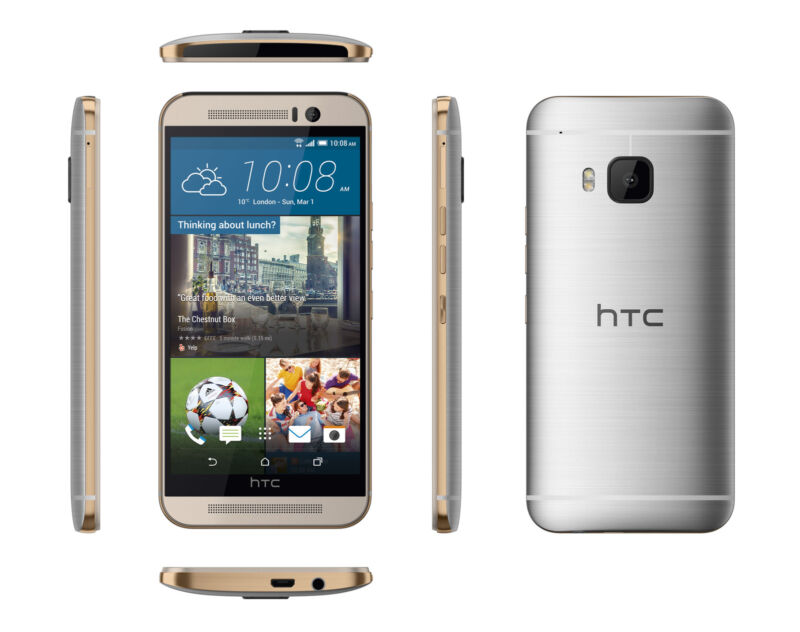 HTC's Samsung Galaxy S6 Rival is Here
HTC's One series has been multi-award winning from the start, mainly due to a stunning design that has been evolved through several
mobile
handsets. HTC kicked off a couple of years ago with the
HTC M7
, which was followed a year later by the HTC One M8. Both garnered widespread acclaim for their design smarts, power and specs, a winning combo only bettered by
Apple
at that time. So the brand new M9 has plenty to live up to – how does it stack up?
HTC One M9 Design and Build
First up, the overall design of the HTC One M9 hasn't changed a huge amount, which is a good thing. After two extremely popular, award winning iterations it would have been foolish of HTC to throw away a winning formula, and they haven't. The aluminium unibody is as sleek as ever, but is now accentuated by a tasty 'dual-tone silver and rose gold finish'. Luckily there's still gunmetal and silver options, so don't panic. Weight is actually down over the M8 (157g, as opposed to 160g), but you need scales to notice. Overall it's still a stunning phone – HTC claims it's a 'jewellery-grade' look, and they're not far off.
The HTC
BoomSound
dual front-facing speakers are still present, but with an additional boost in the shape of 5.1 channel Dolby Surround sound3 simulation. Perhaps more interestingly, the HTC One M9 also supports 24-bit high-definition sound via speakers and headphones.
HTC One M9 Tech Specs

Last year's Snapdragon 801 processor has been sensibly upgraded for a new Qualcomm Snapdragon 810 chipset, offering plenty of power, while a generous dollop of RAM (3GB) keeps things moving fluidly.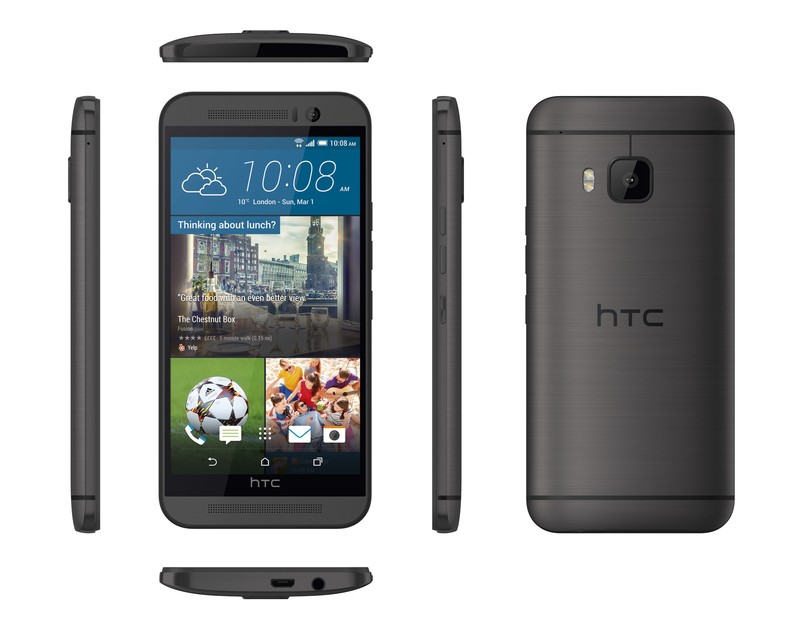 HTC One M9 Display
Again, there's little change here, in pure spec terms we're talking a 1080p 5-inch display, just as on the
M8
. This along with the BoomSound speakers make this one of the tallest phones on the general market, although it's far from being a phablet. Overall, it's a great screen and has served HTC and millions of consumers well, but is it enough for 2015? Only time will tell.
HTC One M9 battery life
The HTC One M9 packs a 2,840 mAh battery, which is up on the
HTC One M8
(2,600 mAh), and significantly bigger than the
Samsung S6
(2550mAh). Obviously it's too early to call on how efficient that will prove, but Snapdragon chips aren't particularly wasteful, so it's a fair bet you'll get a solid day out of the M9 for sure.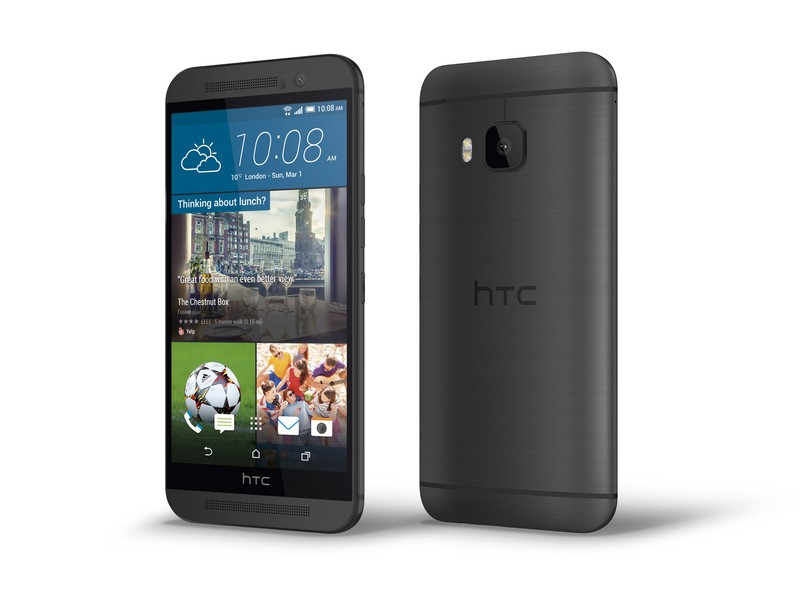 HTC One M9 Camera
HTC One M9's cameras are a fair departure from the previous two iterations. HTC had stuck with a principle they called 'Ultrapixels' (which capture 300% more light than standard cameras apparently) for those two, claiming that although the 4MP/Ultrapixel
cameras
lacked all-out MP resolution, they were more effective with the ones they had. That's partially gone now, and the HTC One M9 packs a 20 MP rear camera, capable of shooting 4k video through its sapphire-covered lens, relegating the Ultrapixels to a 4MP front camera for selfies and video chat.
HTC One M9 Features and Software

HTC have stuck with many of their software USPs from the M8. We're talking BlinkFeed, upgraded HTC Sense 7, and HTC's EYE Experience. The latter addresses the knotty problem of taking creative images. By hooking into the excellent Zoe and including a series of new effects including Shapes, Prismatic and Elements this will help you 'add a little bit of individual artistry into every shot', apparently.
HTC One M9 also comes preloaded with a Peel Smart Remote app, which will learn from your viewing habits to become a personal TV guide and remote control.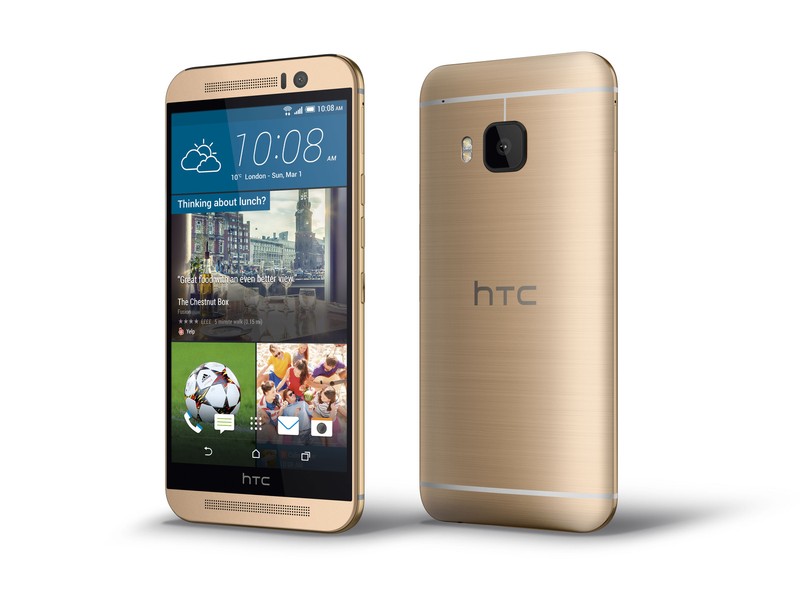 HTC One M9 Verdict
HTC have played it safe with the M9, which is partly a great thing, as they've not ruined what was a brilliant product. They've updated the shape a little, tuned up the camera a bit and added Dolby audio. The big question is whether that's enough for consumers tempted by the S6 and
iPhone 6/6 Plus
. Only time will tell, but it's no ugly duckling.
HTC One M9 price and release date.

The HTC One M9 will be available in dual-tone silver and rose gold, single-tone gunmetal grey and single-tone gold in the UK. Handsets will be available to pre-order from 9th March and available in-stores including EE, Three UK, O2, Vodafone, Carphone Warehouse, Amazon, Tesco, Virgin Media, Mobile Phones Direct, Argos and Amazon from 31st March.