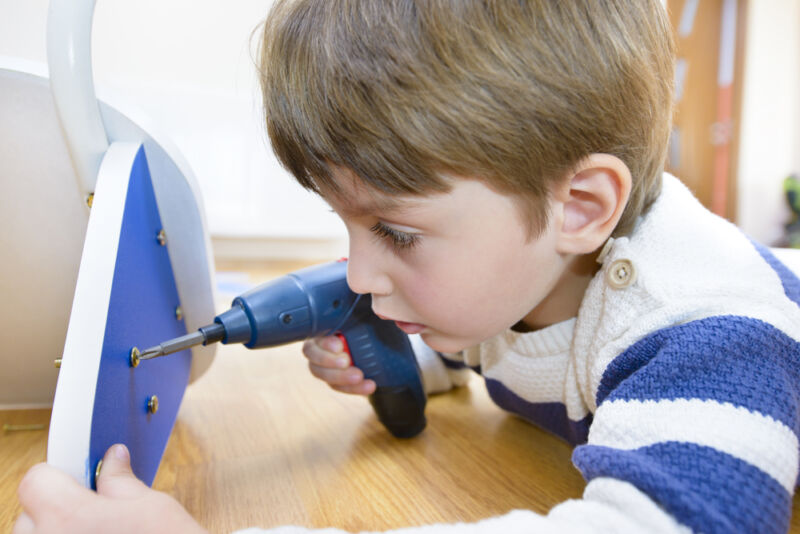 It's half term and you desperately need to get a few tasks completed around the home, but your children are off school and demanding your attention. It seems like a nightmare scenario but help is at hand – or both hands – if you put your children to work which doesn't seem like work.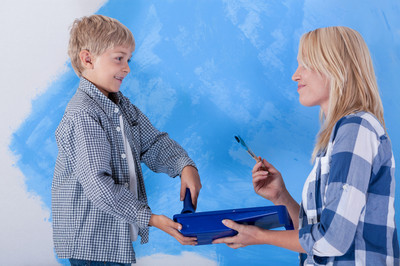 Painting Perfection
Giving a child a
paint
brush? Gulp! Actually, with a little guidance and preparation it can be great fun and very productive. We're not suggesting you should employ your little ones to tackle the lounge or
kitchen
, but if it's their own bedroom….
Give them three options from which to choose and get water-based paints that can be washed out of clothes and
carpets
. Make sure everything is covered, and remove anything that could be knocked over.
A simple two-tone pattern such as blue and white will look smooth and stylish. A little guidance at first, to regulate the lined strokes, will make your child feel they have really achieved something.
In addition, consider wall murals – Spiderman, flowers, Frozen and other designs look fantastic on bright walls, and are easy to apply.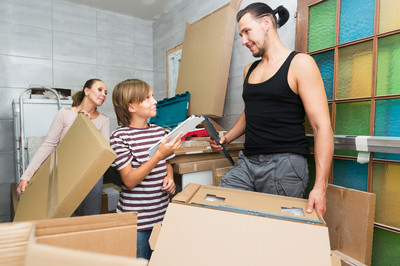 Flat Pack Fun
Building a
wardrobe
, table and chairs, and other items from a flat pack is an activity that can bring you and your older child or teenager together, and also teaches concentration, dexterity and the ability to follow instructions. Check if there's an age limit before starting the process.
Firstly, allow your children to establish if all of the pieces are included. Explain how the steps will work – i.e. door first, then sides etc – and show them how to start, remaining nearby for supervision.
Explain that you will have to complete some of the more complex stages. And above all have a stand-in activity in place for when they get bored.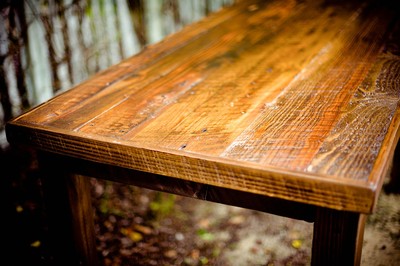 Re-build your Furniture
Here's where you can really go to town, especially if you're throwing an item of furniture out.
An old cabinet or
TV
unit can be converted into a play kitchen or awesome container for toys with paint, glitter, stickers and other additions. If you're painting a picture or motif on a table, remember to mark it out first and varnish it afterwards.
You can also spruce up existing parts of the house through craft e.g. paint the blades of a mobile fan to give out a multicoloured breeze (let it dry first), or make decorations to hang in front of the window.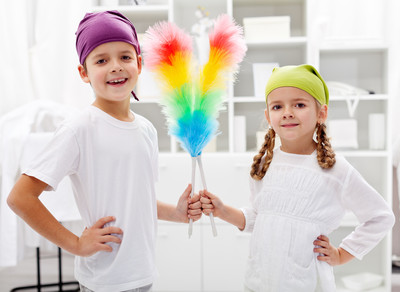 Tinkers Tidying Toys
How can cleaning be fun? By turning it into a game. Hiding a pound coin in a pile of toys and clothes, which they can only keep as they move through the room and tidy things up, is one idea.
If you've got an old toolbox going spare you could donate it so your child can put Lego and arts/crafts materials into compartments. Ask them to label them, as this is good writing practice.
Here's another – pick up a few cheap small plastic bins from a
DIY
shop and ask your youngster to decorate them. Then peg or strap them together, all facing the same way, and you've got a great little multi-compartment storage unit. This will also work with food containers, pots, old vases, buckets and other containers
Finally, for those siblings with a competitive streak, give them an hour to see who can clean up their room the best - winner gets to choose the evening meal.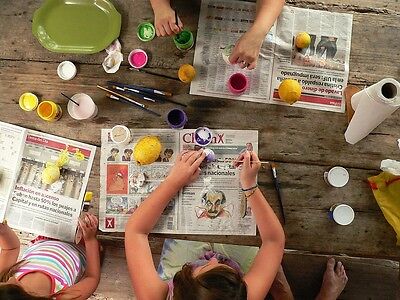 Arts and Crafts - Prep
Is there a patch of wall or an area of the kitchen that needs 'something'? Or perhaps an empty shelf that could do with an homemade ornament or photograph, or a collage of trees, houses and animals?

It's worth keeping a little box of materials somewhere through the year, filled with old clothes, picture frames, buttons, toilet rolls, magazines, and other emergency DIY objects for this purpose.

Bonus points for using recycled materials or items heading for the dustbin such as lolly sticks (airplane wings or skis for DIY toys), old pasta, and cardboard boxes.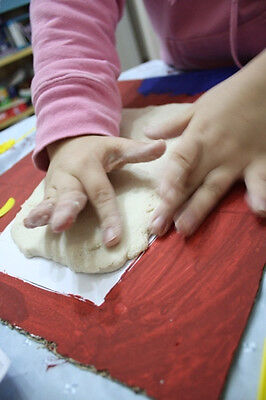 Arts and Crafts - Doing
Time to let your children fill the gap with their own creative ideas, which could include:
Building something of use for the kitchen. Ask them to paint a little strip of wood – you will then add hooks to it and you've got a simple key holder, or send some old plates and cups their way for decoration.
Flower arrangements using blooms from the garden, which can be renewed for Easter and summer, and even christmas.
A photographic collage, using pictures gathered on a digital camera. there is one condition - you must be willing to pose for them, possibly with a silly face or clothing from their wardrobe such as scarves or hats.
A puppet show; add paper 'arms' to the toilet rolls to create people or animals, or alternatively mount little cut-out pictures on lolly sticks. Then

build a 'stage', and create a little story.

Salt-dough decorations: A cup of salt, 2 cups of flour and 3/4 of a cup of water mixed together will create a safe dough that can be made into figurines, vehicles, or a little palm-print decorations. Slow-bake the dough and paint it.
One little tip:
Make sure to date the projects somewhere so you can look back in years to come and place them in context.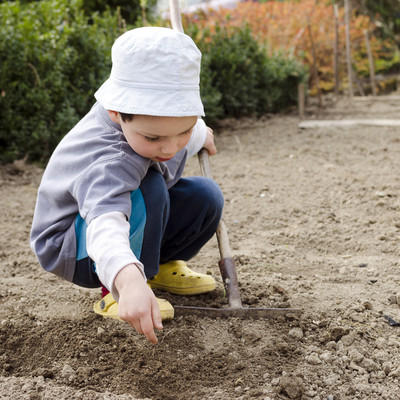 Add a caption
Half term and spring are ideal times to hit the garden
A Gardening Clear-up
If you haven't looked at the
garden
so far this year it's likely that it will need some cleaning and tidying, such as removing dead leaves and litter.
Dress your children in warm clothing and
gloves
, give them a box and get them tidying up, explaining that the garden waste will be composted or recycled. Give them the rake and broom and tackle it as a team, or ask them to water anything that may be a little dry.
Benches and tables might need a scrub, wash or polish. Painting plant pots can be done inside and outside in all manner of outrageous colours, and an old aquarium/pot can be turned into a miniature garden for toys or even garden bugs.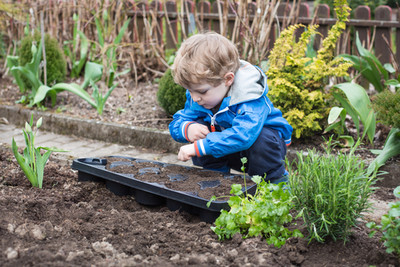 Add a caption
Half term is an ideal time for green-fingered youngsters
Growing A Garden
The February/March weather might not be conducive to t-shirts and play, but it is ideal for planting fruit/vegetables such as raspberries and blackberries outdoors, and cucumbers and tomatoes in greenhouses.

For children who love flowers it's an ideal time to plant sweet peas and chrysanthemums, among many others.

In your newly-tidied garden clear a little space and build a Wendy house - it needn't be a gigantic effort, a large cardboard box throw out from a local supermarket will work as well as bricks and mortar.