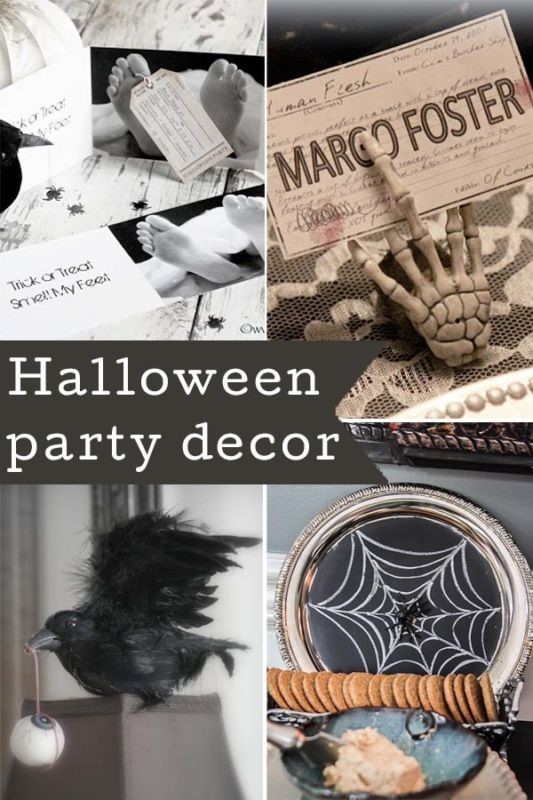 Easy to do Halloween decorations.
Having guests coming over for Halloween? Or simply want to create a Halloween vibe in your home? You may like these Halloween decor ideas. They might involve a little bit of DIY, but I promise only a little bit. All of these ideas are easy to and quick to whip up, but they will make your Halloween just that tad bit more personal.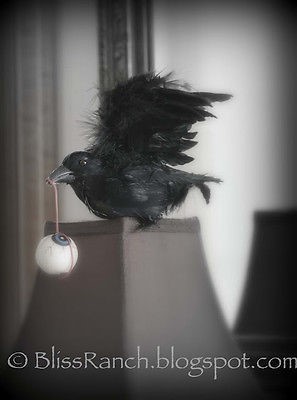 Hitchcocks birds
I don't know if it was Hitchcock's birds that put the scare into our feathery friends. But when you perch a bird on top of a lampshade and dangle an
eyeball
from its beak it sure is scary stuff.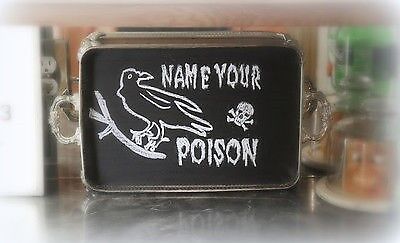 Grab a tray
Vintage trays
are easy to find and even easier to use in your party decor. Paint the inside with
chalkboard paint
, or cut an insert from wood and paint that, if you want to reuse your tray. With a pretty chalkboard like that all you need is a little imagination to create your own special Halloween message.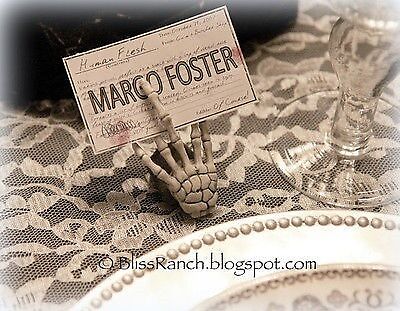 For the table
Have guests coming over for dinner? Don't forget the place cards! A creepy
skeleton hand
is the perfect place card holder, even when it is Chucky or Norman, or Dracula, or Hannibal, or Freddy who are coming to dinner...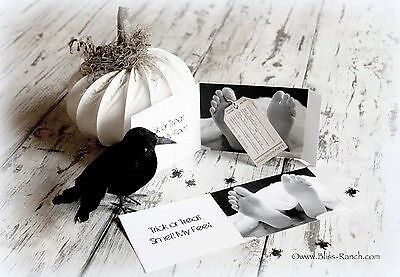 Party invitations
The party begins at the invitations. You can make your own, or buy some scary ones
Halloween party invitations
online. I love these mortuary feet complete with tags that were made by Bliss Ranch.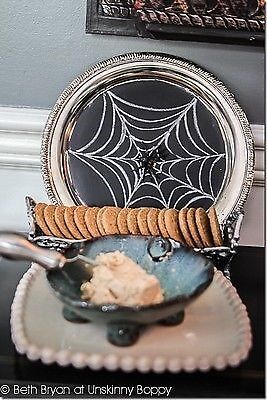 Serve the food up in style
A
round silver platter
with cheese and a silver platter with a spider web come together in the perfect Halloween decor. A web like this is easy to draw. Just start by drawing rays like a sun and then add in the arcs.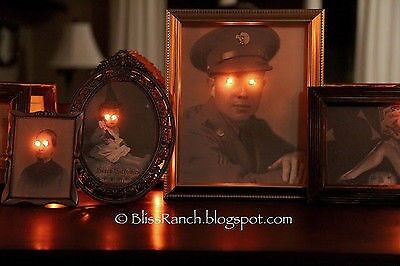 The party guests
How awesome are these scary portraits. They are made by punching a hole through the eyes of black and white photographs and pushing
red Halloween lights
through. If you use portraits of the party guests it will definitely make quite a statement.
More from Songbirdblog
If you love these ideas, you might want to visit my home on the web at Songbirdblog. Or find more great Songbird eBay guides: follow me at http://www.ebay.co.uk/usr/mariannesongbird!