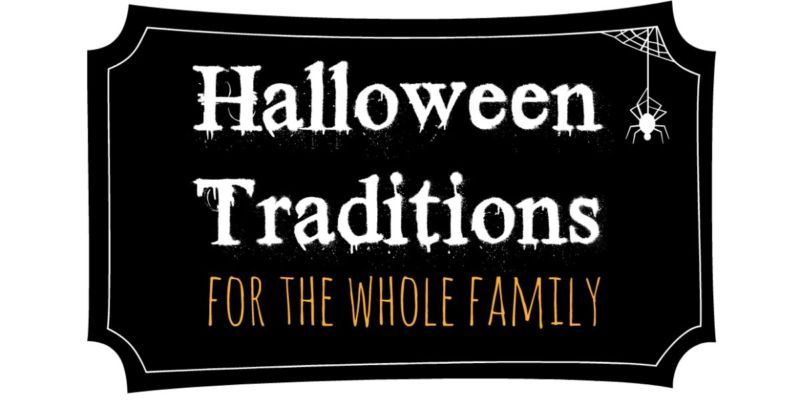 Family Friendly Halloween Ideas
For many of us, Halloween has always meant choosing supermarket
Halloween costumes
and heading out with parents to our neighbourhood for sweets. As we got older, but not too old to trick or treat, we would be given the privilege of going out with a group of friends with strict orders to behave and to not go beyond a certain road. Trick or treating is one of the oldest Halloween traditions but there are many others that have become popular for "kids" of all ages to enjoy on October 31st.
Trick or Treat
As our world has become a bit scarier every day of the year many churches and organisations offer safe treat options for families. They are often set up like a Halloween fun fair with apple bobbing, contests, prizes and of course no door knocking. This way parents know that the sweets and treats their kids get are safe to eat and they don't have to worry about them walking around dark neighbourhoods.
Street Parties
A street party consists of all the adults in the neighbourhood decorating and setting up treat areas in their gardens or on the street and allowing the kids to roam and wander in specific coordinates. They can visit with neighbours, compare costumes with the other kids and get lots of great treats. Parents can also visit and socialise while supervising neighbourhood children.
Find fun
Halloween Party invitations
on eBay.
Add a caption
Create a family friendly haunted house inside your garage with a haunted house scene setter. Click the pic for ideas.
Haunted Houses
Not all Halloween festivities are centred on sweets. Scaring and being scared are a big part of Halloween. A well planned
haunted house
provides safe but frightening entertainment that will thrill Halloween fans of all ages.
Fantastic Costumes
The days of elastic band masks with uneven eyeholes are long gone. These days kids and adults alike put a lot of time and effort into creating amazing costumes. Everything from very
detailed make up
and special effects to handmade clothing and even expensive body armour are all part of Halloween costumes these days. The same goes for
trick or treat bags
- it was perfectly normal when we were kids to collect sweets in a pillowcase, but these days there are custom bags that match the costumes.
No matter how you spend your Halloween, the main goal is to have fun and be safe. Whether you are a kid, parent or simply an adult who loves the holiday, get dressed up in your dream persona and get out in the world for the evening. It's just one night a year and if you're like us, you look forward to it all year long and often begin planning your costume for the next year on November 1!