Of all the rights of women, the greatest is to be a mother. –Lin Yutang

Mother's day is a great chance to show our appreciation for those wonderful women in our lives!

Looking for a gift that's sure to impress the Mum in your life? Think out of the box and into the gift basket. Making a homemade gift basket is easier on the budget and have a more personal touch.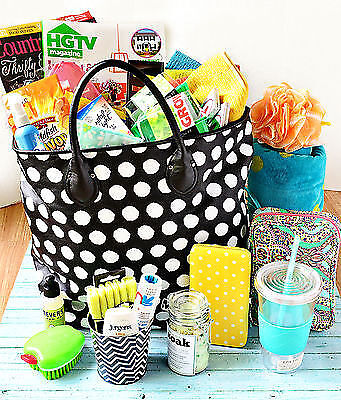 SUMMER GIFT BASKET
Pick up a fun large tote bag and fill it with some of her favourite things for summer.
I chose things like:
magazines
flat wallet in bright summer yellow
hand lotion and lip balm
travel size lint roller
Downy Wrinkle Release is my favourite way to "iron" my summer cottons
Wet Ones travel pack – I keep them in my bag and in my car
colourful make-up bag
grow your own herbs
bright coloured kitchen dish clothes
some of her favourite snacks, sweets, mints etc.
plastic tumbler and crystal light packets
foot soak, eye mask and more!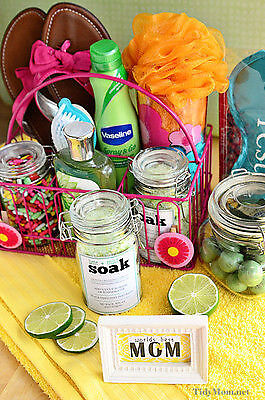 FOOT RELAXATION GIFT BASKET
My mum is on her feet a lot, so this foot relaxation gift basket was perfect for her birthday or Mother's Day.
I found a fun pink utensil caddy and filled it with:
a pair of cute sandals
foot soak
eye mask
aloe infused socks
moisturiser
summer scented shower gel, and shower sponge
pedicure brush
nail polish
pretty towel
some of her favourite snacks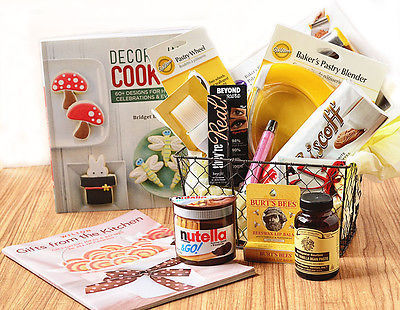 BAKING LOVER GIFT BASKET
If she likes to spend time in the kitchen baking, you could put together a baking themed basket with a few personal goodies she might love too.
I filled a wire basket with:
Decorating Cookies book
Wilton Gifts From The Kitchen Book
pastry blender, pastry wheel, pastry brush
Madagascar Bourbon Pure Vanilla Bean Paste
Biscoff cookies and Nutella to Go
her favourite mascara and lip gloss *because she likes to look good when she's baking ;)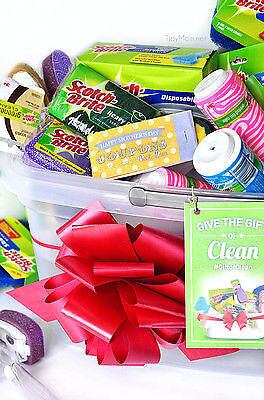 GIFT OF CLEAN
One of the best gifts I got from my family last year was the GIFT OF CLEAN!

They cleaned the whole house, from top to bottom, and gave me a cleaning bucket full of new cleaning supplies, such as dish wands, sponges, lint roller, microfibre cloths, toilet bowl brush and more, along with a book of homemade coupons for services I could redeem in the future.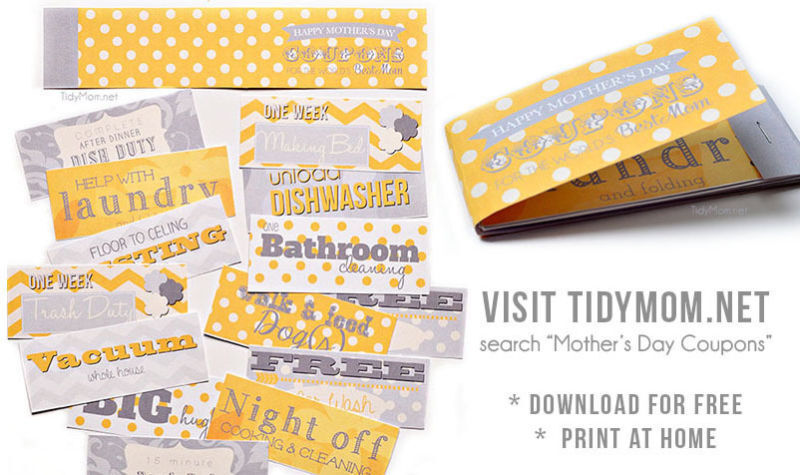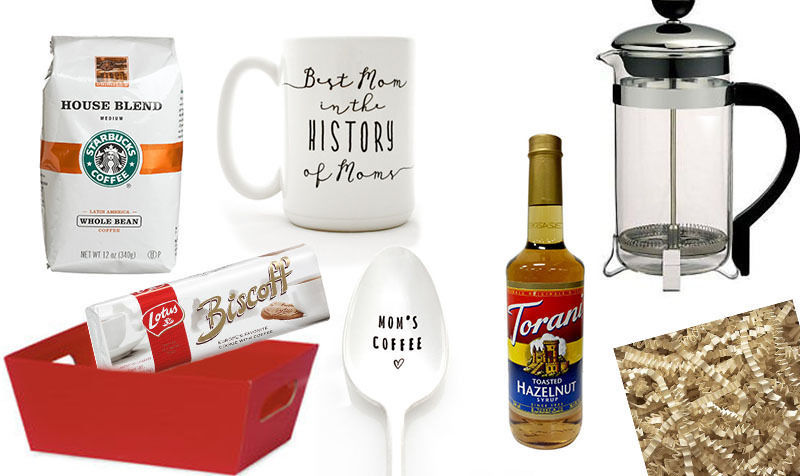 COFFEE LOVER GIFT BASKET
Fill a red basket with
coffee beans
, french coffee press, Torani syrup, a Mum mug, a special spoon just for mum, Biscoff cookies, add crinkle paper filler and cover with cello wrap.
If you prefer to buy a gift basket ready made, eBay has:
luxury spa gift baskets that contains items you know she will appreciate but is unwilling to purchase for herself
tea gift baskets
gardening gift baskets
food gift baskets and gourmet candy gift baskets
Whether you choose to make your own, or purchase pre-made, the best Mother's Day gift basket includes items you know she can appreciate.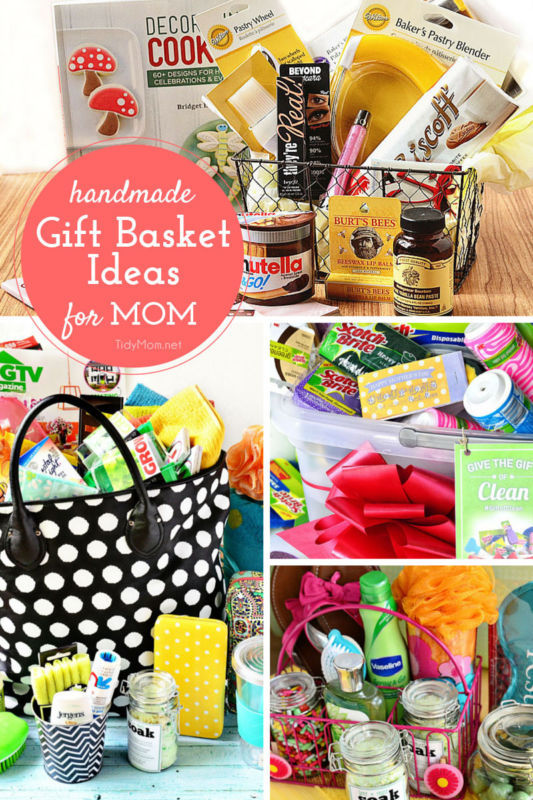 Shop great deals for Mother's Day.
CHECK OUT MORE
Want more helpful tips, recipes and other great ideas from TidyMom! Visit for my site and social media @TidyMom on Pinterest, Facebook, Instagram and Twitter.
Click the images below to visit more of
CHERYL'S HELPFUL GUIDES