Here's a quick guide on ensuring you are buying or have bought a genuine Hangsen E-Liquid.
Genuine bottles have the letters "HS" embossed on the bottom of the bottle. They should also have this embossed on the cap around the rim. Both details are quite small and subtle but its a sign that the E-Liquid is genuine. The overall bottle & cap design is also unique. 10ml & 20ml bottles sometimes have a metal needle tip feature (all of ours do) as they are simply the best E-Liquid bottles on the market and make filling up clearomizers & tanks very easy.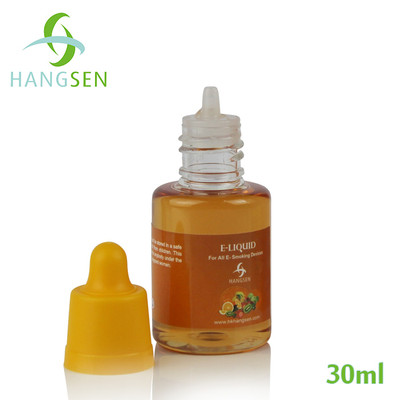 Purchasing counterfeit E-Liquid not only gives you a sub-standard quality vaping experience, it damages the reputation of Hangsen, who we believe are one of the finest E-Liquid manufacturers around.
Most importantly, there is no way of knowing what you are inhaling when using a fake E-Liquid. For the extra few pennies being saved its really not worth the risk to your health.
We are an authorised distributor just check out Hangsens official site to see the proof!
Genuine Hangsen E-Liquid is fully tested and compliant with all Health & Safety regulations. Their labels as standard are compliant with UK laws.
Hangsen have also released their own warnings regarding counterfeit E-Liquid on their own website.
E-Liquid World