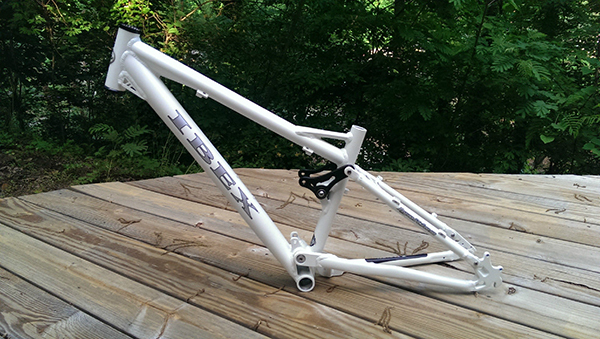 Mountain biking is a fun hobby for anyone who enjoys both exercise and the outdoors. One way to ensure an enjoyable riding experience is to make sure that your mountain bike frame works for the type of riding you do. Hardtail bike frames offer suspension in the front, which makes for a comfortable and efficient ride on most surfaces.
Type of Riding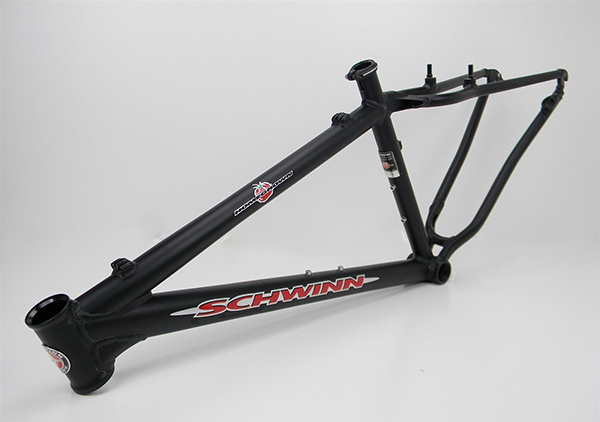 When choosing which type of frame works best for you, you should identify what type of riding you primarily do. As opposed to full-suspension frames, hardtail frames only have front suspension. They work well for general biking, trail biking, and can even be used for light off-road biking, which make them a very versatile type of frame.
Hardtail Frame Design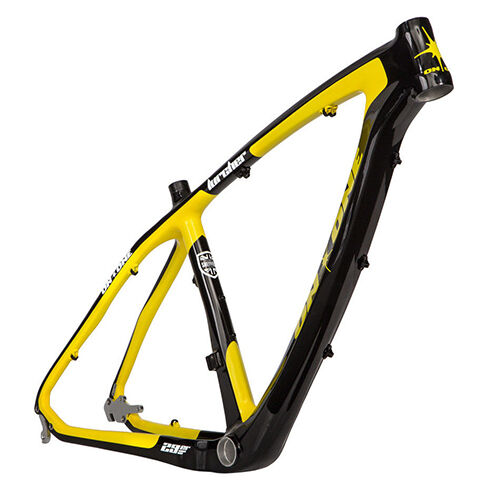 Previously bike frames were handmade, making them very expensive. However, machines and CAD technology manufacture most frames now. The frame design usually uses double triangle technology, which creates the diamond-shaped frame of most bikes. Hardtail frames tend to have a sloping top tube, which helps prevent injury if rough terrain jostles the rider off the seat.
Advantages
There are many advantages to having a mountain bike with a hardtail frame. The first is the versatility. A hardtail frame allows you to ride on a variety of terrains, including pavement, trails, and even some rough terrain. Another advantage is comfort. The shocks of the front suspension provide comfort and control when riding. They are also extremely durable so they can handle rough terrain and will last a long time.
The Right Fit
A key factor when purchasing a bike and frame is making sure that the frame is the right fit for you. To ensure the correct fit, stand back from the bike and ensure that there is at least a 3-cm gap between the top tube and your pelvis area. Frames are generally measured in sizes extra small to extra large, which range from 33 cm to 56 cm. Sitting on the bike also helps ensure it fits properly. Remember that you can adjust the handlebars and seat as well to fit the bike comfortably.
Bike Frame Materials
There are four primary materials that mountain bike frames can consist of. Carbon fibre is the lightest of the materials; however, it is very brittle so it is not good for people who need a durable bike. For great all-around performance and yet a lightweight bike, bikers should look for a chromoly frame. Titanium bike frames are also very lightweight, but difficult to find. These are great for people who want a lightweight bike that can handle a rough ride. Heavier bike frames are made from aluminium. They are heavy, very durable, and yet inexpensive. These are great for a smooth ride with some weight underneath you for extra stability.