Flooring Grades
As wood flooring is a product of nature each different grade contains unique characteristics of grain and colour, which are integral components of its beauty. The following examples will demonstrate the varying grades of hardwood.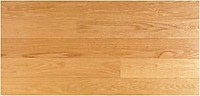 First Grade
This premium grade of flooring is roughly equivalent to a select and better. Strict grading rules limit the size and number of any natural defects such as knots, streaks or sap wood. First Grade is for the customer looking for the clearest and most consistant look to their flooring. The average length is approximately 3 feet.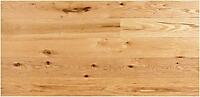 Character Grade
This grade is for the customer seeking the natural look of solid wood flooring. The grade allows tight filled knots as well as other naturally occurring characteristics of wood such as streaks, knots, worm holes, colour variation and sap wood. The average length is 2 ½ feet.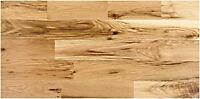 Rustic Grade
Targeted to the more price-conscious consumer. This grade allows unlimited natural character markings of the solidwood. There is no average length on this product. It will contain numerous short boards of 1 and 2 feet.
If you require any further information or assistance on hardwood flooring please visit our eBay shop.