Baggy and flowing,
harem pants
are a woman's favorite option which defines comfort aesthetically. Inspired by the Middle Eastern outfit, Paul Poiret introduced Harem Pants to the Western fashion in 1910. Harem and pleated skirts are the traditional outfits of belly dancing.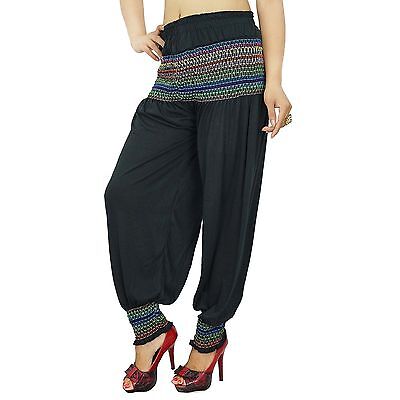 Harem pants were all plus sized initially but then they went out of style. People thought they would look heavier in a fully pleated hare pant. But the contemporary fashion trend has seen the comeback of baggy harems. Made of different materials, plus sized harem pants are now widely preferred by even curvy women for many occasions. They are available in different cozy fabric which makes them highly preferred like
Indian Aladdin Alibaba Gypsy Pants Loose Harem
which can be adorned not only for casual outings but also for yoga or brisk walk in the evening. All you need is an adorable tunic, preferably a spaghetti top. You can be the center of attraction on a casual hangout with friends if you accessorize your attire with some hippie jewelry and a bandana on your hair. This will fetch you a proper bohemian appearance.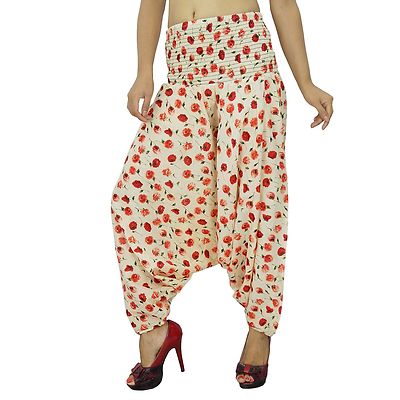 When you shop for fabrics, make sure to go for silk or cotton because they drape well and are light weighted. Plus, this will give an idea of the size you need to choose because that would in turn make you careful about how the billowing will appear once you wear it. Of course, you don't want to look unattractive!
Next, you've got to consider about the color and the print. A solid color, especially black is the best option because of its versatility. But you would definitely wish to go for some trendy prints occasionally. This is when you've got to consider your body type. If you are plus sized, then a horizontal print plus sized
harem
is a big NO for you. Florals are trendy these days and they always have been. Try going for one like Yoga Harem Aladdin Pant Casual Hippie Baggy Harem with a simple and subtle top. Harems don't require excessive embellishments. Keep it simple and you'll look ravishing.