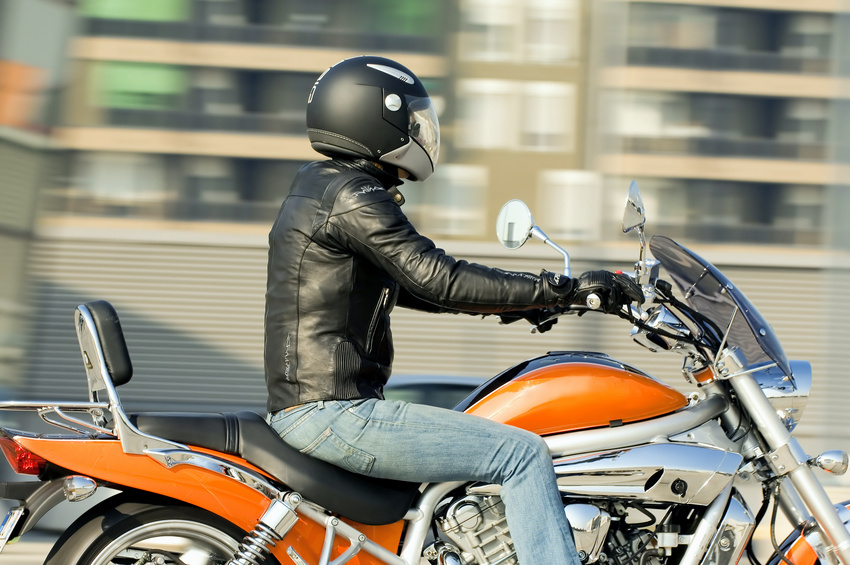 Harley-Davidson motorcycles come equipped with factory installed wheels. The wheel is a circular object and is generally made of some sort of metal, such as aluminium or steel. The rim forms the outer edge of the wheel, holding the tyre securely in place. The entire wheel system must be present for the motorcycle to correctly and safely function.
It is up to the discretion of the owner to decide whether or not to keep the factory wheels or upgrade to customised wheels. A variety of styles are available to meet any rider's desires or personality. Customised wheels can also be installed to increase the performance or handling of the motorcycle. When considering customised wheels, riders should understand the purpose of the wheel and rim, the specified rim and tyre size dimensions, wheel and rim materials and finishes available, safety issues that coincide with wheels, and the installation protocol. Harley-Davidson motorcycle wheels, rims, and other accessories can be purchased at authorised dealerships and shops. However, eBay Motors also offers an extensive listing of such items that can be easily searched for and purchased.
History of Harley-Davidson Motorcycles
The production of the first Harley-Davidson motorcycle began in 1901 in a home machine shop in Milwaukee, Wisconsin. However, it was not until 1903 when the first Harley-Davidson motorcycle became a fully functional road bike that did not require the assistance of foot pedalling. Within a year, the first Harley-Davidson dealer opened for business in Chicago.
Harley-Davidson motorcycles played an integral role in World War I and World War II. The motorcycles were adopted for combat use and sent overseas. While Harley-Davidson did come upon hard times during the Great Depression, they were one of the only two American cycle manufacturers to survive and continue on in business. Since then, Harley-Davidson has blossomed into the largest producer of motorcycles in the world
The Purpose of the Harley-Davidson Wheel and Rim
The wheel system functions as a rotating assembly, allowing the Harley-Davidson motorcycle to propel forward when the throttle is engaged. Without two wheels, the motorcycle would be unable to move forward. The rim of the wheel holds the tyre in place.
Harley-Davidson front and rear standard rims and wheels vary drastically. For this reason, they cannot be used interchangeably. When purchasing new or customised wheels, it is vital to specify between front and rear models. Interchanging the two could lead to serious injury or death due to tyre failure.
Harley-Davidson Rim Specifications by Model
There are five models of Harley-Davidson motorcycles on the market, and each one has a specific standard rim size based on their year of manufacture. The models include the Touring, Sportster, Dyna, Softail, and VRSC. The following table considers the various models of Harley-Davidson motorcycles and their front and rear wheel standard rim sizes.
Model

Standard Rim Size

Front Wheel (inches)

Standard Rim Size

Rear Wheel (inches)

Touring

16 x 3

17 x 3

18 x 3

16 x 3

16 x 5

Sportster

19 x 2.5

21 x 2.15

18 x 3

16 x 3

16 x 3

17 x 4.5

17 x 5.5

Dyna

19 x 2.5

16 x 3

18 x 3

21 x 2.15

16 x 3

17 x 4.5

16 x 5

Softail

21 x 2.15

19 x 2.5

16 x 3

17 x 3.5

16 x 3

17 x 6

18 x 8.5

VRSC

19 x 3

18 x 5.5

18 x 8.5

18 x 5
Consumers should remember to check the make, model and year to determine exact specifications for a particular Harley-Davidson Motorcycle. This ensures that the correct rim sizes for both the front and back wheels are chosen.
Harley-Davidson Rim and Wheel Materials and Finishes
Harley-Davidson rims and wheels can be made out of a variety of materials. The two most popular materials are aluminium and steel. The finish on the wheel can also vary greatly and is chosen usually for look or aesthetics. Wheel finishes can be chrome, black-powder coated, and even custom painted. Riders can choose a wheel finish that matches the colour scheme of their motorcycle or their personality.
Harley-Davidson Tyre Specifications by Model
Harley-Davidson motorcycle tyres provide balance and stability for the Hog rider. First, the tyres work to absorb road shocks, allowing for a smoother ride. More importantly, the tyres provides traction which ensures that proper braking takes place. Finally, the tyres function to maintain and change direction. For these reasons, having well-built and maintained tyres is a must for all Harley-Davidson motorcycles. Being familiar with the individual tyre sizes, the tyre pressure recommendations, and safety issues involved is a necessity for any rider.
Harley-Davidson Tyre Sizes
The size of the tyre that comes standard on Harley-Davidson motorcycles varies by its year of manufacture and model type. The standard size of the front tyre can begin at 80/90-21 and increase all the way up to 140/75-17. The standard size of the rear tyre can range anywhere between 130/90-16 and 240/40-18. To determine the specific standard front and rear tyre size of a particular Harley-Davidson motorcycle, the year and model of the motorcycle must be known.
Harley-Davidson Tyre Pressure Recommendations
Different size tyres also calls for an understanding of various tyre pressures. Based on the Harley-Davidson motorcycle make, model, and year, the recommended tyre pressure should be followed. Tyre pressure is indicated using pounds per square inch, or psi. The standard front tyre pressure of a Harley-Davidson motorcycle should remain between 36 and 38 psi, depending on the motorcycle specifications. The standard rear tyre pressure should remain between 38 and 44 psi.
Safety Protocols for Harley-Davidson Tyres
Only specified Harley-Davidson motorcycle tyres should be used on a Harley-Davidson motorcycle. Using non-specified tyres can lead to serious injury due to changes in stability, handling, and braking. Also, when purchasing new wheels and tyres, it is vital to check the tyre pressure before riding the motorcycle and adjust the pressure levels as need be. Never assume that the tyre pressure is at the safe, recommended level until it has been checked thoroughly.
The tyre performance on a Harley-Davidson motorcycle can be compromised based on weather conditions. For example, in cold weather, tyres can lose upwards of 5 psi. Therefore, it is vital to check tyre pressure prior to each ride. This further ensures the safety of the rider. Furthermore, cold weather increases the amount of time it takes for the tyre to reach its optimum operating temperature. Until the optimum temperature is reached, tyre traction is reduced. For riders who live in colder climates, special tyres can be purchased to further increase safety and control.
Harley-Davidson Rims and Wheels Installation
The installation of rims and wheels on a Harley-Davidson motorcycle can either be completed at home or in an authorised local shop or dealer. Home installation requires a complete understanding of the process, as well as possession of the tools and equipment necessary. Individuals who are unfamiliar with the installation process should opt to take their Harley-Davidson motorcycle to a local shop or dealer. Improperly installed equipment can lead to disaster on the road. For this reason, seeking expert assistance during the installation process is vital.
Shopping on eBay for Harley-Davidson Rims and Wheels
Once you have determined the individual specifications of your Harley-Davidson motorcycle and the desired wheel style, shop for the various options available on eBay Motors. Simply go to eBay Motors and type a few descriptive words of what you are looking for into the search bar. Suggested options include "Harley-Davidson front wheel" or "Harley-Davidson chrome wheel." You can also complete a more specific search by entering your Harley-Davidson motorcycle model into the advanced search. For example, if you enter the "Touring" model, only parts and accessories associated with that model shows. By utilising eBay, you have access to thousands parts and accessories from around the world that fit your Harley-Davidson motorcycle model.
Buying Harley-Davidson Rims and Wheels on eBay Motors
Prior to purchasing a Harley-Davidson wheel, rim, or tyre on eBay Motors, carefully research the individual product. Look closely at the pictures provided and read the description in its entirety. Make sure that the product you are considering fits the specific make, model, and year of your Harley-Davidson motorcycle. Furthermore, it is vital to look at the seller's information. Review their individual feedback and see what previous buyers have to say while considering their overall rating. This gives you a better feel for the buyer and ensures your satisfaction with the purchase on eBay Motors.
Conclusion
Harley-Davidson Motorcycle rims and wheels can increase the performance of the motorcycle and indicate the rider's individual personality. While each Harley-Davidson motorcycle comes equipped with standard factory wheels, inclusive of rims and tyres, the rider may decide to purchase customised wheels and tyres to meet their individual desires or needs. The various models of Harley-Davidson motorcycles all have a particular front and rear wheel tyre and rim specifications. These specifications need to be followed in order for the motorcycle to function in a safe manner. Rims and wheels also come in a variety of finishes and materials and are chosen based on overall appeal. The tyres for a Harley-Davidson motorcycle must also be considered. Tyre size and recommended air pressure varies based on the year and model of the motorcycle. Safety protocols regarding the entire wheel system and proper installation must be followed to ensure safe riding.
Harley-Davidson rims and wheels can increase the value and visual appeal of the motorcycle. eBay Motors offers of thousands of options to choose from with new listings being uploaded daily from reputable sellers from across the globe.