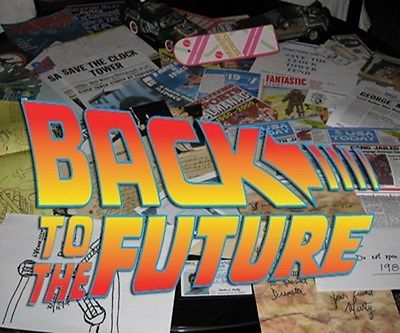 Add a caption
It's 2015 - the year Marty McFly travelled to in Back to the Future
Robot vacuums, thermostats that learn how warm you like your house to be, and light bulbs you can switch off while walking to work, these may sound like throwbacks from '80s movie Back to the Future – when Marty McFly travelled forward in time to 2015. Read on for our top 4 smart gadgets - actually available for purchase.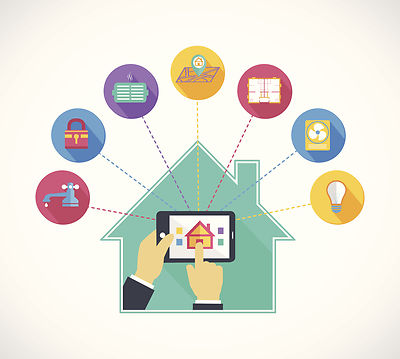 In general smart gadgets and appliances connect to the internet so you can control them from your smartphone or tablet via an app. This means you are able to do things like:
turn on the heating when you're leaving work
have your lights come as you arrive home
be alerted when there's movement in your empty home
do the vacuuming without leaving the sofa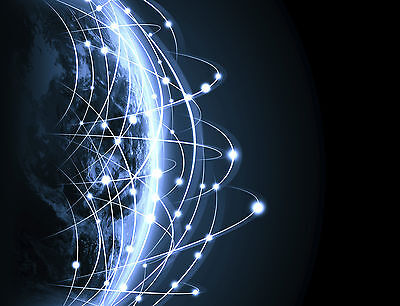 Add a caption
There are millions of devices connected to the internet of things
What's the Internet of Things?
These smart gadgets are creating what's known as the Internet of Things – where objects that are not computers connect to the web. There are already 40 million devices connected to the Internet of Things in the UK, according to Ofcom.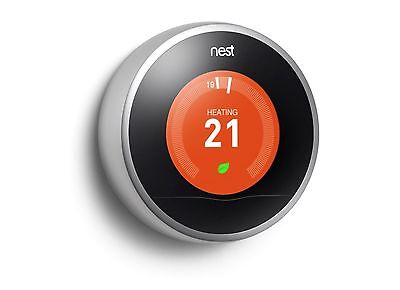 Add a caption
The Nest gives you complete control over your heating
4 smart gadgets that wouldn't be out of place in Back to the Future
Google Nest Learning Thermostat
Like the temperature in your home to be just so?
The Nest Learning Thermostat
learns how warm you want to be and when.
Smart thermostats hook up to your heating system and Wi-Fi to give you complete control over your heating wherever you are.
After you've had Nest a few days it will create an automatic heating schedule for your home based on how often you have turned the heating on or off and up or down. Of course, you can switch on your heating from the bus or your office desk, or turn it up or down without leaving the sofa using the clever Nest smartphone or tablet app.
Coolest feature?
Left for work without turning off the heat? Nest can detect when you've left the house and turn off the heat for you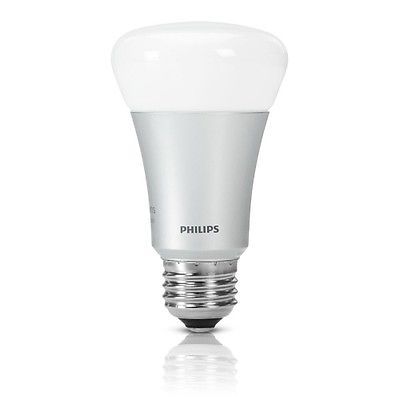 Philips Hue light bulbs
Ever feel like you can't be bothered to get up from the sofa to dim the lights?
With
Philips Hue
you don't have to. These smart light bulbs connect to your home's Wi-Fi so you can dim, brighten or switch them off from the palm of your hand via the smartphone or tablet app. Forget to turn off the lights before leaving for work? Do it from your desk or on the bus using the app. Control the lighting in every room from the app - you can add as many as 50 bulbs to the network.
Coolest feature?
Set your lighting to automatically dim to help you wind down at night and come on gradually to wake you in the morning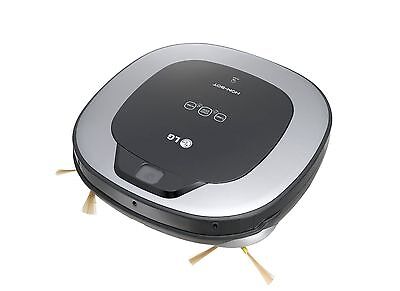 LG Hombot Square robot vacuum
Want to vacuum your living room but can't be bothered climbing from the sofa?
With a robot vacuum you can sit back while it does the cleaning for you. They find their way around your home using onboard cameras and sensors to prevent them bumping into things.
The HomBot Square
has several different modes. For example Cell by Cell mode separates your living room into a grid and then methodically covers every inch of that space.
Coolest feature?
Think of those small vacuuming jobs you do again and again. Cleaning under the kitchen table, or around the cat's bed. My Space mode lets you manually set the parameters of a specific area and then repeat again and again at the push of a button.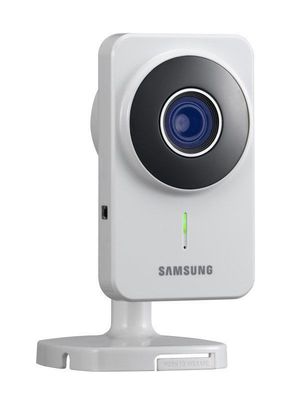 Add a caption
The SmartCam gives you peace of mind when away from home
Samsung SmartCam
Ever worry about your empty home when you're out for the night or away on holiday? Now you can check in on your property from your smartphone thanks to
Samsung's SmartCam
.
These small, lightweight cameras are easy-to-use and un-intrusive – just pop them on a shelf or attach to a wall.
The camera runs on battery too, and only records when it detects movement – or when you request it to. When it detects movement and begins recording, a message is sent to your phone to let you know.
Coolest feature?
The camera's motion sensors are sensitive enough to work out whether movement is a person, animal or rustling plant – no unnecessary alerts