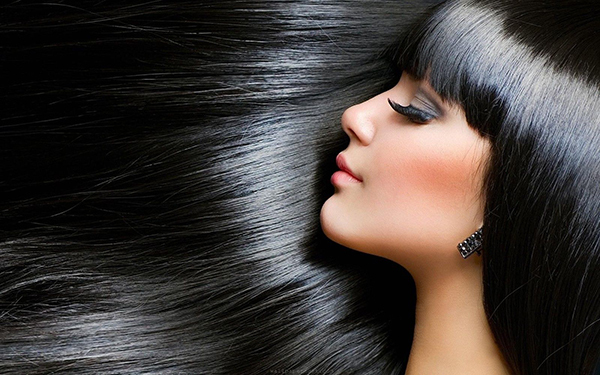 Used as a hair and skin dye for thousands of years, henna (also known as mehndi/mehandi) is undergoing a resurgence of popularity in the West, as opinions shift more in favour of natural, chemical-free alternatives to traditional boxed dyes.
With the aid of this guide, buyers will be able to not only understand the benefits of using henna to dye their hair, but also identify the best dye for them and how to buy henna for the ideal price on eBay, the site with the largest market online.
Types of Henna Hair Dye
Henna is a wonderful natural alternative to the usual boxed dyes, and when the buyer is looking for henna hair dye they should consider what kind of dye would suit them best of the two main types - with different levels of time and effort, buyers need to identify what would best suit them.
Type

Advantages

Disadvantages

Whether in a box or foil packet, this is one of the most popular ways to buy henna dye.

* The dye is pre-mixed, saving buyers the time needed to mix and set dyes.

* Many henna dyes come in a variety of colours - from black to red-blonde.

* Many boxed dyes use chemicals to alter the colour of the dye, so the dye is not chemical-free.

Powder

The basic form of henna used to begin creating dyes for hair and skin.

* Henna powder is completely natural, with no added chemicals.

* Henna created from powder often creates a stronger, more fade-resistant colour than packaged dye.

* Buyers using henna powder will need to mix the dye themselves, which can be very time-consuming.

* Buyers wishing to create alternate colours will need to add in other natural ingredients - such as indigo.
When choosing whether to buy readymade boxed dye or powder the buyer should keep these points in mind, but the only 'perfect' dye will be the one that suits them best.
Henna Hair Dye Colours
Henna, whilst naturally a vivid red, can be treated and mixed with other products to produce different variations and shades of colour. Dyes and powders will produce different colours, as powders will not contain chemicals and will therefore not be able to alter the base colour quite so much.
Dye
Boxed henna hair dye is usually chemically treated, and is therefore able to provide a much wider range of colours than its powder alternative. The main colours available are:
* Black
* Brown
* Red
* Red-Blonde
Powder
Henna powder is not as flexible as the dye containing chemicals, but the base red colour can still be altered using completely natural materials - making it a popular alternative to chemical dyes. The main types of colour available from powder dye are:
* Black - created using indigo powder..
* Red-Brown - those with brown hair will likely turn this colour with unaltered henna, but using black tea or coffee will draw out a browner colour from the henna.
* Red - henna is naturally red, but paprika can be used enhance the colour.
* Red-Blonde - chamomile tea, saffron and turmeric will enhance golden tones, though the overall colour will still be red.
Powder henna hair dye is created by mixing henna powder with an acidic liquid (lemon juice is particularly popular), which turns brown and also into a paste. When buying henna hair dye, the buyer should consider what colour they would prefer from their dye, as different types of dye produce different colours and effects.
Why Use Henna?
It may seem like a simple question, but the buyer should consider why they want to use henna to dye their hair. Some may simply have had it recommended to them, whilst others may be looking for an alternative to their usual dye. Whatever the reason for looking, the main points to consider about henna are:
Natural
Henna dyes (in particular powdered henna)) are wonderful, natural and chemical-free alternatives to common boxed dyes - which may have been made during a process involving many hundreds of heavy-duty chemicals.
Condition
Henna is a natural product, and has effects beyond tinting hair. It is well known for its great effect as a conditioner, with natural proteins boosting the health of hair. Many powdered henna users make a weak mix that may slightly alter the colour of hair, but mainly give a deep conditioning.
If buyers just wish to condition hair, they should focus on buying a small amount of powdered henna for use. The conditioning technique is also a great way to test the colours henna can produce, particularly if they are unsure of using henna to permanently alter hair colour.
Colour
Part of henna's popularity is also its distinctive red colour when pure henna is applied. Those buyers using powdered henna can also use other natural ingredients such as indigo to make the dye darker, and saffron to make the dye lighter. Finding the correct balance can be difficult, which is why many henna users experiment with their dye with each application. Buyers should also be aware that unlike the usual hair dyes , henna does not actually change the colour of the hair, it just adds a shade - so buyers with blonde hair will get a stronger, redder colour from henna than buyers with dark hair.
Reaction
Although bad reactions to henna dyes are rare, they are something that the buyer needs to be aware of. They are more common with boxed henna dyes, which often have chemicals and metal minerals added to alter the colour of the dye that may induce a bad reaction. These chemicals may also interact with hair that has already been altered - such as dyed hair - and produce the wrong colour.
To check whether they are allergic to henna, the buyer should place a little of the dye on their skin and wait at least one hour to check for a reaction. Typical allergic reactions are rashes, blotches and soreness where the dye has been placed.
Permanent
In the world of advertised semi-permanent and permanent dyes, henna is very permanent indeed. The dye binds with the hair shaft from the inside out, producing a very strong colour that commonly does not fade. The colour also deepens with each application, creating an even more strong and distinct colour with time and repeated applications. However, because of this permanency, the only way henna can usually be removed is by growing the hair out - other dyes often do not adhere to hair containing henna very well.
The buyer should consider how permanent they would like the colour of their hair to be, as well as considering if they are happy to commit to henna in the long-term without wishing to change their hair colour.
Time
Due to the more 'natural' origin of henna dyes over common chemical dyes, the time it takes to dye hair is much longer - particularly if creating the dye from powder.
The dye must be mixed and left to release - which can take up to 24 hours - and when applied the dye can stay on hair for around 3 hours. So dyeing with henna can be a large time commitment, and buyers should consider if they are happy to spend time mixing and dyeing hair rather than using a quicker, chemical dye.
Buying Henna Hair Dye on eBay
Now that the buyer understands the various things to consider when buying henna hair dye, they can begin to search for the perfect henna in terms of type and colour on eBay - the ideal place to search with a wide range available for purchase. When searching for henna hair dye on eBay:
* Price - henna dyes and powders are available at a wide variety of prices on eBay, with henna powder being slightly more costly. Buyers can adjust search results to match their budget by using the search preferences, and with many items available for Auction and Buy It Now purchase buyers have a great deal of flexibility.
* Type - whether buying readymade-boxed dye or henna powder, buyers can narrow search results down to their preference by using the search bar.
* Colour - if the buyer is purchasing boxed dye, there are many different shades available from blonde to black.. Buyers can use the search bar to indicate their preference.
* Local Seller - using local sellers is the ideal way to keep shipping prices down.
If the buyer needs more guidance on how to search for henna on eBay, they should make sure to consult eBay's Search Tips page for advice on how to perfect their search results or visit the Health and Beauty page. And if they have any questions about any of the items they see listed, they should make sure to ask the seller.
Conclusion
Henna is a wonderful dye favoured by many people around the world as a natural, chemical-free alternative to harsher chemical dyes. With this guide buyers will be able to not only identify the right type of dye for them, but also find the correct colour at the perfect price.
Whilst searching for henna hair dye on eBay, buyers should be aware of the added benefits of buying usingPayPal,, eBay's advised way to purchase with bonus eBay Buyer Protection..