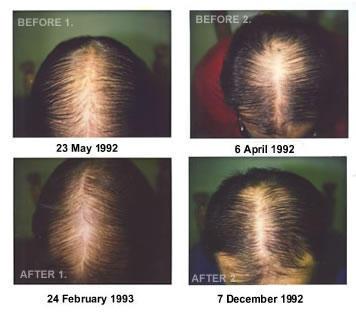 Herbal Treatments to Combat Hair Loss
Hair loss causes a wide variety of effects on individuals. While some people adapt to it comfortable, others experience severe psychological problems relating to depression and anxiety.
Fortunately, there are several ways to treat hair loss. While there are currently several drug treatments for hair loss, it is safe to say that by far, herbal treatments are still the best option available.
The only two drugs currently approved by the FDA for men are Minoxidil and Propecia (Finasteride). Minoxidil is the only drug available for women with androgenetic alopecia. Though these drugs are effective, their known side effects and unknown long-term side effects has led to the popularity of the safer remedies – the herbal remedies. It should also be noted that drug treatments (unlike herbal remedies) must be used for life. When you consider the harsh warnings contained with each drug, you will probably think twice about using them!
The advantage of using herbal versus synthetic treatments is that herbal treatments do not have the harmful side effects that drug treatments have. At present, there are two forms of herbal remedies for hair loss, one is ingested (oral) and the other is massaged or applied on the scalp (topical).
Now, since the oral route involves ingesting the drug and passing through the digestive system, the topical treatments are still considered the safer form since the medication is applied directly to the scalp where it is needed.
What are the herbal remedies for hair loss?
There are several popular herbal remedies that are thought to help with hair loss problems. One of these is Ginkgo Biloba that is believed to increase blood to the brain, thereby promoting hair growth. Green tea is also claimed by herbalists to reduce the risk of baldness by drinking several cups a day. While there's no evidence that evening primrose oil will reverse baldness in humans, it is sometimes used because of its role in skin health, being a rich source of gamma-linolenic acid. Chamomile is one herb that is also claimed to assist in hair growth. The Chinese herb Saw Palmetto, or Serenoa Repens, also increases hair growth. This herb works to decrease the levels of DHT in the body, which is the hormone that weakens hair follicles.
Androgenetic alopecia affects roughly 50 per cent of men and perhaps as many women over the age of 40.The cause of hair loss in this condition is a chemical called dihydrotestosterone, or DHT, which is made from androgens (male hormones that all men and women produce) by the action of an enzyme called 5-alpha reductase. People with a lot of this enzyme make more DHT, which in excess can cause the hair follicles to make thinner and thinner hair, until eventually they pack up completely.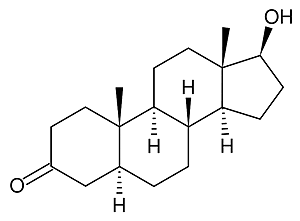 What is DHT?
Dihydrotestosterone (DHT) is a derivative or by-product of testosterone. Testosterone converts to DHT with the aid of the enzyme 5-alpha-reductase. While the entire genetic process of MPB is not completely understood, scientists do know that DHT shrinks hair follicles, and that when DHT is suppressed, hair follicles continue to thrive. Hair follicles that are sensitive to DHT must be exposed to the hormone for a prolonged period of time for the affected follicle to complete the miniaturization process. Today, with proper intervention, this process can be slowed or even stopped if caught early enough.
Although most studies of Saw Palmetto have been for the treatment of prostate disease, more recent studies have been conducted on its effectiveness in treating hair loss.
Michael T. Murray, N.D., widely regarded as one of the world's leading authorities on natural medicine has good information about prostate disease and saw palmetto. "Saw palmetto (Serenoa repens) is a small scrubby palm tree native to the West Indies and the Atlantic Coast of North America, from South Carolina to Florida. It bears berries that have a long folk history as an aphrodisiac and sexual rejuvenator. These berries have also been used for centuries in treating conditions of the prostate. This historical use led to the development of a purified fat-soluble extract that contains from 85% to 95% fatty acids and sterols. Over a dozen double blind clinical studies have shown that this extract greatly improves symptoms of enlarged prostate".
Dr. Murray is a Doctor of Naturopathic Medicine and is one of the leading researchers and lecturers in the field of natural medicine. He has written over 30 books including the best-selling Encyclopedia of Natural Medicine and the Encyclopedia of Nutritional Supplements. As a consultant to the health food industry, Dr. Murray has been instrumental in bringing many effective natural products to North America, including glucosamine sulfate, Ginkgo biloba extract, and Saw palmetto berry extract to name a few.
"One of the great myths about natural medicines is that they are not scientific. The fact of the matter is that for most common illnesses there is greater support in the medical literature for a natural approach than there is for drugs or surgery." — Dr. Michael Murray3
The therapeutic effect of the saw palmetto extract appears to be due to its inhibition of dihydrotestosterone (DHT), the compound that causes the prostate cells to multiply excessively. However, the extract not only inhibits the formation of DHT, it also inhibits DHT from binding at cellular binding sites.
According to Dr. Murray, while the drug finasteride (Proscar / Propecia) typically takes up to a year to produce significant benefit, saw palmetto extract produces better results in a much shorter period of time. Most patients achieve some relief of symptoms within the first 30 days of treatment with the saw palmetto extract.
The therapeutic effect of the saw palmetto extract appears to be due to its inhibition of dihydrotestosterone (DHT), the compound that causes the prostate cells to multiply excessively. However, the extract not only inhibits the formation of DHT, it also inhibits DHT from binding at cellular binding sites.
Clearly, saw palmetto extract is very effective in inhibiting DHT, the enzyme that suppresses hair follicles. Furthermore, detailed toxicology studies of the extract have been carried out on mice, rats, and dogs and there is no indication that the extract has toxic effects. No significant side effects have ever been reported in the clinical trials of the extract or even after saw palmetto berry ingestion.
What is Saw Palmetto?
As mentioned earlier, saw palmetto is very effective at blocking the formation of DHT and appears to block the androgen receptors that are found on the hair follicles. It blocks Type 1 and Type 2 forms of 5 alpha-reductase and has shown to be more potent than Finasteride. Studies have shown Saw Palmetto extract is an effective anti-androgen and therefore this is evidence for its effectiveness as treatment for hair loss prevention.
Nisim
a herbal treatment for hair loss, contains saw palmetto as its main active ingredient. Nisim shampoo and stimulating extract were clinically proven to regrow hair on 85% of those tested. The shampoo can reduce excessive hair loss within a week and the Hair Stimulating Extract is the only DHT blocker product with proof that it can neutralize DHT and stimulate growth in hair that's been lost within the past 2 to 5 years.
The herbal active ingredients found in all Nisim products include Saw palmetto, fatty acids, extracts of Rosemary, Chamomile, Horsetail, etc. Other ingredients include Inositol, Panthenol (Pro-vitamin B5), Cystine, Cysteine, Methionine, Biotin, etc.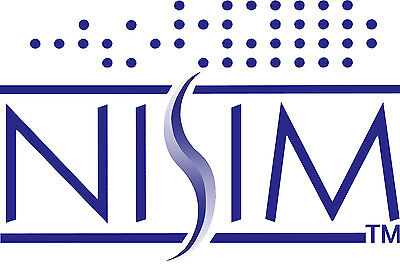 Nisim's Products
:
1. Deep Cleansing Shampoo
This deep cleansing shampoo has been specifically formulated to create a clean and nutrient rich environment for healthy hair growth, while also controlling excessive hair loss.
2. Conditioner
After shampooing, rinse and apply the conditioner from root to tip, using a comb to ensure even application. Leave for a few minutes and rinse.
3. Stimulating Extract
Towel dry hair and apply the Extract. The Extract is a leave in treatment that has to be massaged into the scalp twice a day and should not be washed out. The Nisim Extract is one of the few hair loss products that can provide proof of its ability to neutralize DHT.
Nisim Extract is one of the few non-pharmaceutical, scientifically and medically proven products to re-stimulate hair growth. Nisim does not rely on chemical irritants that cause skin irritation for vasodilatation. Natural vasodilation occurs when the treatment is massaged into the scalp.
The Extract is not a product you have to use for the rest of your life. When you have achieved the desired result, typically in 18 months to 2 years, you can discontinue use of the Extract and maintain your hair using only the Nisim Shampoo and Conditioner. For maximum results, the Extract must be used in conjunction with Nisim Shampoo and NOT in isolation.
Aside from its main ingredient, the saw palmetto, Nisim has other ingredients that are proven to bring about hair stimulation, nourishment, and growth.
Panax ginseng roots are used as nourishing stimulants, and also for sexual dysfunction in men. According to traditional Chinese medicine, Panax Ginseng promotes Yang energy, improves circulation, increases blood supply, revitalizes and aids recovery from weakness after illness, and stimulates the body.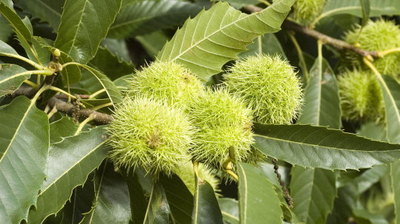 Castanea sativa, also known as the Spanish Chestnut, Portuguese Chestnut or European chestnut, is a species of chestnut originally native to southeastern Europe and Asia Minor. A hair shampoo can be made from infusing leaves and fruit husks.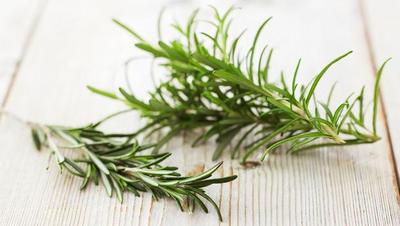 Rosemary contains a number of potentially biologically active compounds, including antioxidants such as carnosic acid and rosmarinic acid. Rosemary is one of the oldest and most respected herbs that is still available in modern times. The Romans considered rosemary to be a sacred plant that was a gift from the gods. This magnificent herb is widely respected for its value as a hair and beauty aide. Rosemary can also be used in the bath, on the face and as a body or scalp massage. Believed to stimulate hair follicles and hair growth, rosemary is generally believed to slow down or even permanently hold off premature hair loss and gray hair. Rosemary oils and concoctions will soothe and condition dry, flaky scalps. When applied in a concentrated form to the roots and scalp, rosemary is helpful in clearing many cases of dandruff. Rosemary also mixes well with tea tree and basil for stubborn scalp problems.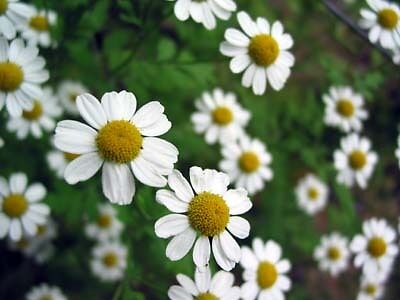 The Chamomile flower has a calming to the digestive tract, a relaxant and sedative so fosters tranquility for well-being or sleep and calms nervous irritability. The infusion can be used externally to reduce minor skin irritation because of its mild antiseptic effect and it lightens the hair. Chamomile is one of the best-known herbs. For centuries, it has been used for its gentle healing properties. A chamomile hair rinse is a good hair conditioner.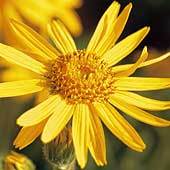 Arnica Montana is known for its mind and body healing properties. For centuries, this herb has been harvested and is renowned for its curative and restorative powers. This herb has been found to relieve emotional and mental problems. Arnica has been found to help heal everything from baldness and impotence to incontinence, cramps, bruises, sleeping problems, rheumatism and emotional problems. The nonirritant extract is used in anti inflammatory and regenerative creams and in hair cosmetics.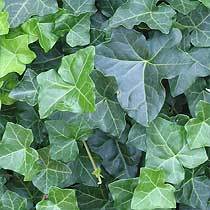 Hedera helix is an evergreen that can tolerate atmospheric pollution. A decoction of the leaves is used to restore black fabrics and also as a hair rinse to darken the hair.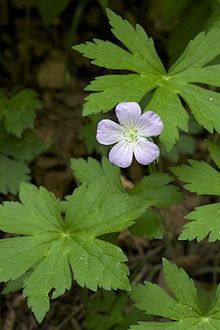 Geranium maculatum has been used in herbal medicine and is also grown as a garden plant. The whole plant, but especially the root, is antiseptic, highly astringent, diuretic, styptic and tonic
Glycine soja, know as the soybean or Soya bean has been used in China for 5,000 years as a food and a component of drugs. Soy contains significant amounts of all the essential amino acids for humans, and so is a good source of protein, which in turn, is needed in proper hair nourishment.
Nisim's products
are all made with natural herbal based active ingredients developed using the proprietary extraction methods developed by Nisim after over 20 years of research on the study of hair growth.
Compared to other herbal treatments for hair loss, Nisim is relatively safer since it uses only plant extracts and applied directly on the scalp. Nourkrin, another "natural" treatment for hair loss, is taken orally, and therefore not suitable for pregnant and breastfeeding women. Also, one key component in the formulation of Nourkrin is a marine extract so people with an allergy, intolerance of sensitivity to shellfish should not undertake a course of Nourkrin.
For all of the causes of hair loss, early treatment works the best. Herbal remedies or what are also called "natural treatments" are better since they deliver the desired results without the harmful effects of synthetic preparations. The bottom line is choosing the best product, with the least side effects.