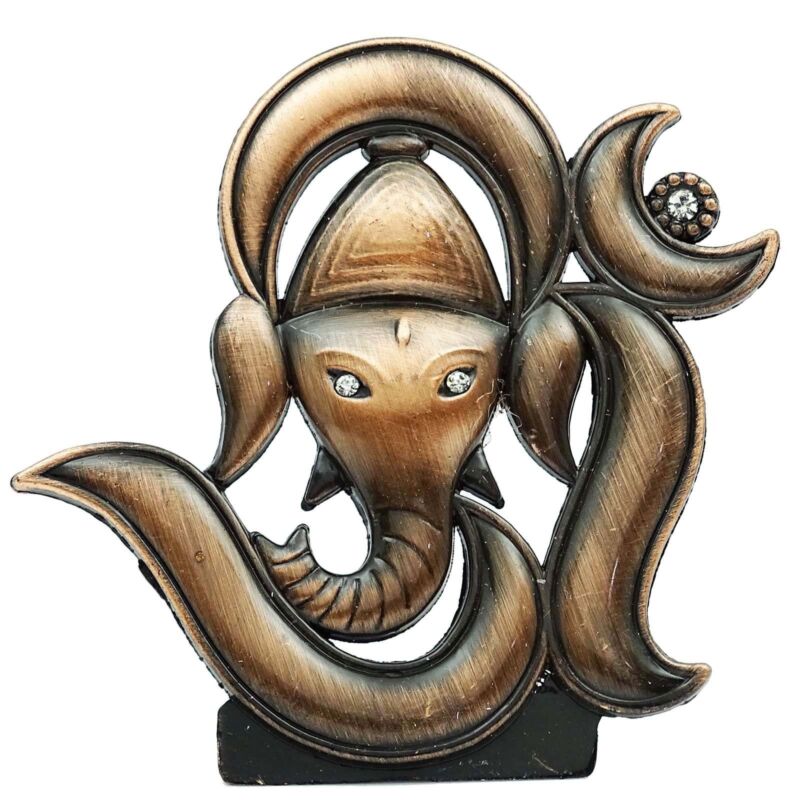 Bhairav Kavach Yantram
: Bhairav Kavach is donned to keep oneself off from any obstacles resulting in success in one's work. The word Bhairav originated from Bhai which means fear; therefore a
Bhairav Kavach
is worn to overcome fear from our lives.
Shiv Parivar
: Lord Shiva's family has four members including him-his better half Parvati and the two sons, Kartikeya and Ganesha. The
Shiva Parivar
is a symbol of harmony, prosperity and completeness leading to growth in house and relationships. Worshipping a Shiv Parivar will lead to spiritual upliftment and overall prosperity.
Trishakti:
Trishakti or the triple power sigil is also called the
Trishakti Urja Yanta
. This yantra of Om Swastik and Trishul purifies the whole environment removing negative energy from the body harmonizing the atmosphere. It also works as an Evil eye remedy, protective shield and brings good luck and fortune.
Sarva Iccha Kachua:
The tortoise or the kachua represents longevity, stability, determination and will power. It helps one to save money for much longer and fulfills all the bearer's dreams.
Iccha purti kachua
will give all happiness, health and wealth and the age of a tortoise making your gains last for long.
Ashta Lakshmi Shree Yantra
: The interlocking of 9 triangles that surround and radiate energy from its centre makes the Shri Yantra. The yantra is a representation of Goddess Shri Lalita who represents the beauty of the three worlds-Heaven, Earth and hell. Balances positive and negative energies and fulfils all desires enhancing the thought process. The
Yantra
also helps in new beginnings in every prospect of life.
Lakshmi Charan Paduka
: Represents the
feet of Goddess Lakshmi
and thus brings with it good luck and wealth to the devotee protecting from all kinds if misery and money related problems. A house or business prospers when Goddess Lakshmi enters the premises and brings with her happiness and harmony.
Kuber Kavach
:
God kuber
according to the Hindu mythology is known as the Lord of Wealth and the king of the Yakshas. The 'king of the whole World' and 'the Lord of wealth' protects your wealth and keeps evil eyes off. The use of this Kavach will attract abundant wealth and prosperity.
Maha Mrityunjaya Rudraksha
: A 16 mukhi Rudraksha ruled by Maha Mrityunjaya form of Lord Shiva brings in health, wealth, long life, peace, prosperity and contentment. The Rudraksha generates vibrations that ward off negativity and protects from accidents, misfortunes, debts and court cases. Therapeutically, this Rudraksh gives relief from back pain, muscle pain and other disorder.
Maa Saraswati Kavach Yantram
: Maa Saraswati, also known as Vak Devi is the bestower of wisdom, education, intellect and speech. This
Yantram
can surely enhance knowledge of the devotee provided there is utmost dedication and devotion. Positive thoughts, memory power, concentration as well as spiritual wisdom gets enhanced. The devotee is blessed not only with excellent academics but also with outstanding achievements in extra-curricular activities.
Siddh Shri Panchmukh Hanuman
:
Shri Panchmukhi Hanuman
is one of the most important deities of our Guru Parampara. Hanumanji is 11th Rudra incarnation and is regarded as the God who has all qualities like intelligence, courage, confidence, physical power, magical power, hypnotic power etc. The Siddh Shri Panchmukhi Kavach protects a person from black magic, evil eye and all negative energies. The kavach at the same time makes the person courageous, fearless and decisive accelerating success.
Siddh Shri Sai Kavach:
This pendant has a
Shri Sai Baba
image on one side and Sri Sai Baba Yantra on the other side with mystic markings on it. Removes negative emotions from life and helps in attaining spiritual experiences.
Maha Meru Yantram
: Highly powerful and auspicious yantra that solves financial problems as well as personal issues. A medium to healthy, wealthy and happy life. The
Maha Meru Yantra
is a three-dimensional yantra that is designed on the back of a tortoise with eight petals having supernatural Masculine and Feminine powers like the Shiva and Shakti, Lakshmi and Narayana, Purusha and Prakriti.
Shankh
: Conch or
Shankh
is one of the fourteen items that was received during Samudra Manthan. Vedic Sciences claim that the Shankh's sound destroys micro bacteria from the surrounding atmosphere. Astrologically, the sound keeps negative energies away and blowing it regularly helps cure diseases like asthma and other liver problems. It is considered equivalent to Yoga saving us from heart diseases, high blood pressure etc. Shankh water protects people from skin diseases. According to Vastu Shastra, Shankh removes all the Vastu Dosh from the building.
Shri Sampoorna Navagraha Yantra
: There are nine planets according to the Vedic Astrology-Sun, Moon, Mercury, Venus, Mars, Jupiter, Saturn, Rahu and Ketu. The Navagraha Yantra nullifies the harmful and destructive effects of the nine planets. There are nine squares each with a talisman representing one planet. The Yantra can give you peace, prosperity and good health.