With fancy dress costumes, girls can be anything they want. Dress as famous historical figures or just slip into character as a lady of whatever time period they choose. No matter which era captivates, historical girls' fancy dress costumes have something for fancy dress parties and other special occasions like Halloween requiring kids costumes.
Ancient World Fancy Dress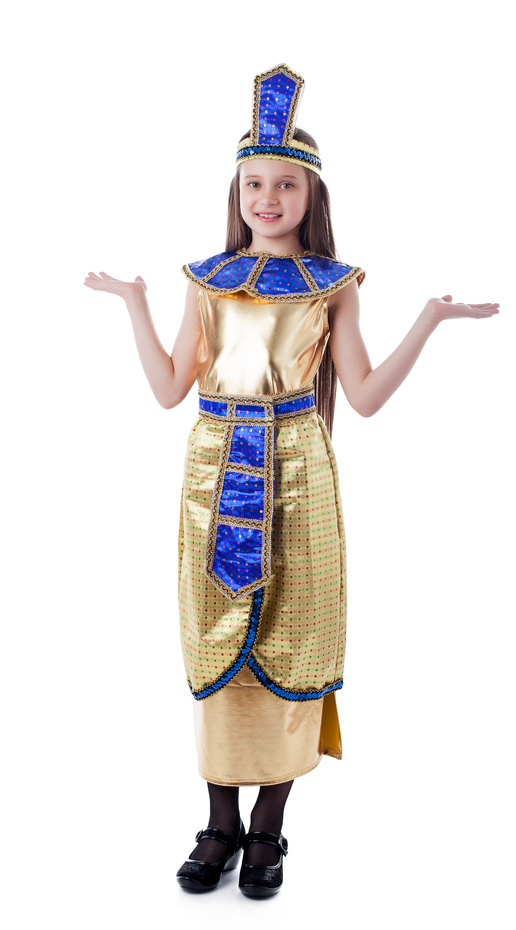 Cleopatra is perhaps the most famous female of the Ancient world. With a white sheath dress, gold jewellery, sandals and a crown, it is easy to step into the footsteps of Egypt's last pharaoh. Greek and Roman goddesses, in draped white tunics with belting, a shawl, and sandals, are a great choice for the girl who is not content to be mere royalty.
Medieval, Renaissance, and Tudor Fancy Dress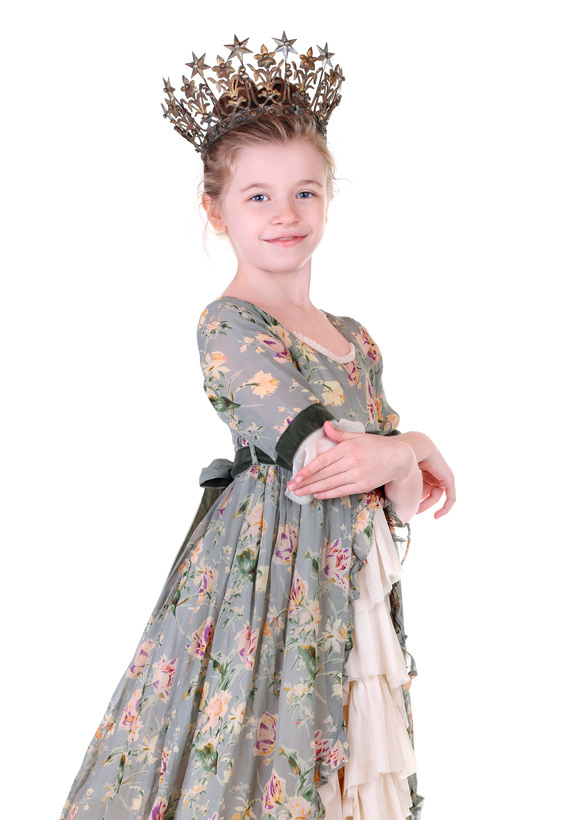 Become a medieval princess in a simple, colourful gown. Medieval dresses tend to be simpler and more form fitting than Renaissance garb, but no less colourful, while Tudor dresses are known for being ornate. For girl's medieval costumes, do not forget the head coverings: a cone-shaped hat—technically called a henin—or a fillet and veil. Beyond the standard princess or lady in waiting from these time periods, fancy dress can include barmaids in long full skirts, chemises, and bodices, and even lady knights for a creative take on a classic. The French heroine Joan of Arc, Maid Marion, and Queen Elizabeth I all fall in this time period as well. This could easily be used as a Halloween costume too!
Georgian, Regency, and Victorian Fancy Dress
While there are few notable heroines from the 18th and 19th centuries, the costuming itself is distinctive. Georgian dresses tend to be elaborate with lace, ribbon, and wide hips. A wig is a must for any well-dressed lady of the period, including Marie Antoinette. The Regency era is the time of literary heroines, such as Elizabeth Bennet and Emma Woodhouse. The gowns have soft flowing lines, high empire waists, in pastel colours. For Victorian fancy dress, consider the wealthy ladies who wore dresses with bustles and lace as well as more plainly dressed maids.
20th Century Fancy Dress
Pick a decade from the 20th century, and there is sure to be an interesting costume. The 1920s is synonymous with flapper girls, who wore short, glitzy dresses, high heels, and glamorous jewellery, including long strings of pearls. For the 1940s, there are WW2 evacuee fancy dress costumes. Hippies and flower children embody the spirit of the 1960s, with colourful earthy clothing and a lot of jewellery, while others preferred the go-go girl look with the tall white boots. The 1980s is the period of glamour and rock music. Neon tutus, black, glitter, and Cyndi Lauper or early Madonna-inspired fancy dress is the way to go.