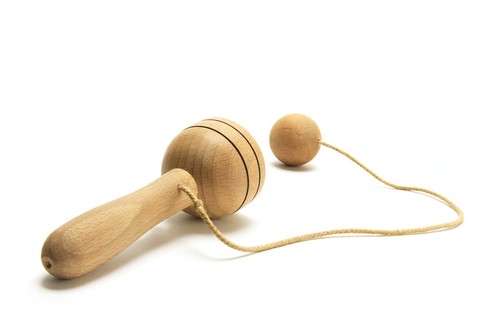 The period of time covered by historical toys is extensive. From as recent as World War II all the way back to toys representing the Ancient Egyptian civilisation, the selection and choice is wide.
The majority of historical toys are available as smaller scale figurines or models of historical artifacts. Spanning the stories of both British history and that of the world over, there is generally a toy or figurine to represent most of the major characters and occurrences of the past.
Much like a lot of miniature toys and models, historical toys are used both in a recreational sense as well as being purchased to be part of a collection. Collectors accumulate historical toys in order to recreate major historical scenes of the past.
Bidding sites akin to eBay are home to a wide variety of historical toys at reasonable prices.
Types of Historical Toy
With most major bygone occurrences being represented throughout the historical toy world, the options and choice is extensive. Here are the main types of historical toy that are available on the market:
| Historical Toy Categories | Description |
| --- | --- |
| Historical Figures | The majority of historical figures are represented in the historical toy universe. From the likes of pharaohs, kings and world leaders, there are an extensive variety of historical figures available to purchase online. Whereas they can be purchased individually, they can also be bought in sets or war-packs. |
| Buildings | Mainly purchased for the re-enactment of historical events, there is a wide range of historical buildings obtainable. Castles, forts and palaces are all available from the likes of eBay. |
| Weapons | Smaller scale versions of weapons used throughout history are all manufactured and are very popular amongst historical toy buyers. Weapons enable for a realistic re-enactment of historical battles and wars. |
| Miscellaneous | There are also a number of historical toy accessories that are popular in the historical toy market. Smaller scale animals (particularly horses), flags and modes of transport are all very popular amongst historical toy buyers who wish to add a more accurate touch to their re-enactments. |
Educational Value of Historical Toys
Whilst admired amongst collectors and re-enactment hobbyists, historical toys are also common purchases for parents who trust in their educational value. Historical toys can be an entertaining and excellent way of teaching children about major events in the past.
There are a lot of historical toys that are rich in educational value. Here are some of the specific categories of toy available that can be used for teaching purposes:
War Toys – Representations of leaders, buildings and weapons that have all been used in major world wars and battles provide children with an accurate understanding of many aspects of real life. However much of a taboo it is to allow children to play with toys associated with violence, war toys allow children to face the harsh realities of war in a safe environment.
Religious Toys – Parents who uphold religious values tend to by toys that reflect their beliefs in order to suggest the same ideals in their children. Whether it is toys that represent religious holidays or religious characters, there is an extensive market for these toys.
Ancient Civilisation Toys – From Ancient Rome to Ancient Egypt, there are toys that are made for the purpose of educating children about the many different kinds civilisation that have existed throughout history. The ancient civilisation toy is so varied and big that entire cities can be built for the purpose of re-enactment or the teaching of different ways of lifestyle.
Historical Toys for Re-Enactors
The re-enactment of past battles, events and historical turning points is an extremely widespread hobby.
There are entire army and civilisation toy sets available for collection and for those who enjoy re-living past events through the medium of small-scale figurines and toys.
One of the more prevalent reasons as to why historical toys are so popular is that the re-enactor can assemble the likes of figurines, buildings, weapons and accessories by hand.
Not only are historical toys available for purchase as pre-built, there also figurine and brick moulds available. The act of assembling and painting historical toys is all part of the re-enactment experience for hobbyists and re-enactors.
If buying historical toys that are yet to be fully assembled, here are some things that should be factored in to the buyer's final decision:
Assembly Tools
Having the right tools to be able to assemble and paint historical toys can make a massive amount of difference to the final look and feel of an historical re-enactment. Here are some tools that should be a staple part of any toy builder's repertoire:
Paints – The correct paints are essential to the proper decoration of figurines and buildings. There is a vast selection of toy decal paints and specialist brushes available.

Sculpting Tools – A

hobby knife

,

sprue cutter

, mould kits and hobby cement are all popular sculpting utensils amongst historical toy re-enactors.

Glues – Glue is a vital tool in the assembling of all small scale toys.

Plastic glue

and

PVA glue

are the more prevalent glues used amongst model makers and toy assemblers.
Space and Building Conditions
In terms of assembling and painting historical toys there are certain factors that need to be thought about:
Is there a suitable surface available for painting?

Painting trays

can minimise mess.

Are there specific assembly instructions?

Painting and assembling model toys can be a complex and lengthy process. Is there sufficient time available to complete the assembly or painting?
As far as space is concerned there needs to be precautions taken to ensure the most enjoyable way of utilising historical toys:
Be aware of small children. Due to the size of some historical toys, children under a certain age may need to be kept away to avoid choking hazards.

Are the toys being kept in a responsible and hazard free space? For example, keep playing space separate from animals and other spaces that may result in any damage being done to the toys.
Buying Historical Toys Online
There are plenty of online resources available to help with the decisions that come with buying historical toys.
Re-enactment enthusiasts run blogs and host forums that discuss the benefits and disadvantages of certain toys. Use these sites to gain an advantage whilst deciding on which historical toys or sets to purchase.
The choice of historical toys is as vast the price ranges. Gaining insider knowledge and trade secrets could be the difference between missing out on a cost-effective deal.
Whilst these forums and sites may appear to be for specialists and collectors only, many of the people who run them will be more than willing to answer questions on prices, categories and model making tips.
Also, make use of historical toy specialist retailers in order to gain insight into the prices charged so to be able to recognise good deals and bargains when they come along.
Buying Historical Toys on eBay
By visiting the forums, blogs and specialist history toy retailer sites as mentioned above, a rough idea of the recommend prices that are commonly paid for historical toys should have been gained.
There is an exceptional section of eBay dedicated specifically to the sale and purchase of historical toys.
Find the 'Toy' category section of eBay. After this, click on the 'Wargames and Roleplaying' link. This will take you to the 'Wargames and Roleplaying' section of eBay. From here, by typing your specific historical toy requirements into the keyword toolbar, eBay will then provide listings for products that match the keyword search.
Alternatively, the filter option that eBay makes available may be a better option if a decision on a specific historical toy or set has not been yet made.
There are also a number of concerns that may need to be addressed before making a final purchase of a historical toy on eBay. It may be a good idea to ask these questions before settling for a product:

Is the price about to be agreed faithful to the quality or condition of the historical toy?

Is there sufficient material provided by the historical toy seller about the product?

Are there digital images available to view the condition and quality of the product?

Does the transaction history of the product seller suggest any previous experience of selling historical toys?

Is there postage insurance available? Historical toys can be extremely fragile so it always best to be sure of this.

What are the postage and packaging or shipping costs?
When buying historical toys from eBay, be sure to be wary of the Terms and Conditions that are applied to those who take part in the transaction of goods from the site.
Conclusion
Whilst there are a number of different ways in which historical toys are utilised, the buying of them needn't be a difficult process.
Whether it is to provide educational value to a child's play time or for the more serious re-enactment of historical battles or events, eBay is a reliable and affordable source for all things needed to enjoy historical toys.