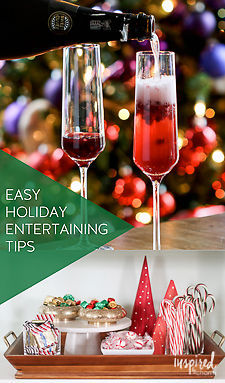 'Tis the season for entertaining. With the holidays in our midst it's always helpful to have a few creative entertaining ideas in our back pockets. In this guide, I'm going to share a few simple and unique ideas that will have your guest raving.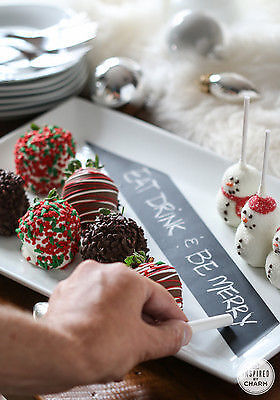 Merry Message
Use
chalkboard tape
on your serving platter to create a fun message for you guest. Write a holiday message or even list what's on the menu.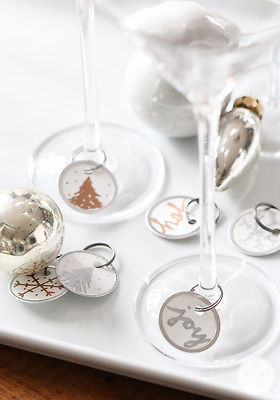 Quite Charming
Use inexpensive
key tags
to create wine charms for you glasses. Customise them with your guest names or just draw on something special with a metallic marker.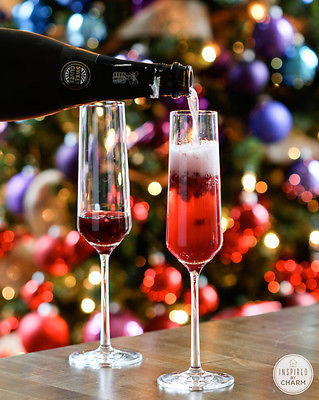 Signature Cocktail
While classics cocktails are great, the holiday are the perfect time to try something new. Have a signature drink for your party and create
recipe cards
for your guest to take so they can recreate the cocktail at home.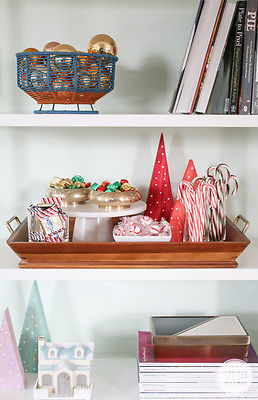 Bring on the Candy
Designate a shelf in your home for a candy tray. Load up a
serving tray
with seasonal treats in a variety of flavours. You now have a ready-to-go mobile treat station for when impromptu guests arrive.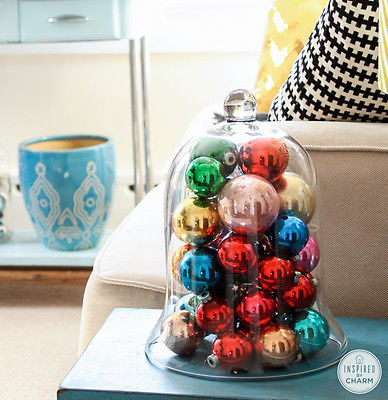 Use Ornaments for Quick Decor
I always pick up a pack of glass ornaments when I see them at the thrift store. Simple ornaments like these can make for quick and fabulous decorations on the cheap. Check out
THIS GUIDE
for all my ornament decor ideas.
I hope you picked up a few quick holiday entertaining tips. For more seasonal suggestions, check out more of guides below.