To get the best surround sound from your AV receiver, you can buy a set of home cinema speakers. These packages are all neatly balanced to work with each other, so you get clean and detailed sound from each speakers. Here's what you need to know.
Number of speakers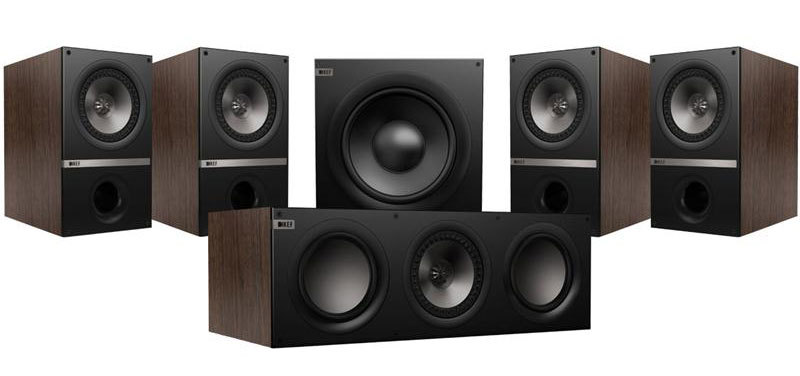 You can tell how many speakers you're getting by the numbering system, such as 5.1 or 7.1. The first number before the decimal place tells you how many regular speakers you get. A 3.1 system has three speakers: centre (speech), front left and front right, and is ideal if you don't have space for speakers behind you. A 5.1 system adds rear left and rear right speakers, giving you immersive surround sound. It's the best configuration for most rooms. A 7.1 system adds middle left and right speakers, but is only worth it if you've got a giant room.
The number after the decimal place tells you how many subwoofers, for low-frequency thumping sound effects, are included. One is the maximum that most AV receivers support and is all that you need.
Newer Dolby Atmos systems also add an extra .2 to the mix, such as 5.1.2. This describes the additional two 'high' speakers, which you place high up a wall to give a more immersive soundstage. This requires an AV receiver that supports Atmos.
---
Size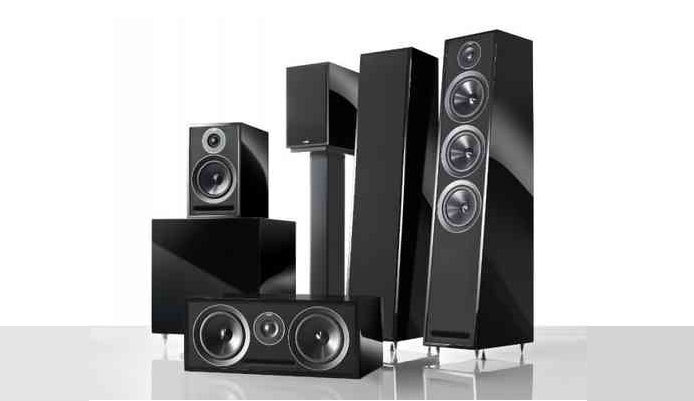 The size of the speakers that you choose effects everything from convenience to their definition. Floor-standing speakers generally have more tweeters and woofers to produce a louder and wider range of audio. However, your speakers should be appropriate for your room: there's no point filling a small room with giant speakers, as they'll overwhelm it.
Micro home speakers are neat, as they can be hidden out of sight, but the small drivers lack fidelity. Bookcase speakers are a good compromise between the two. Essentially, you need to work out what's most important: a tidy room or the best sound quality, and choose the style of speakers to suit.
---
Impedance
Speakers and amplifiers have an impedance rating measured in ohms. An ohm is a measure of electrical resistance, and it's very important to ensure that speakers match the impedance of your amp's output.
Most amps support a speakers between 6ohms and 16ohms. If you buy low-impedance speakers (4ohms, for example), you may need to choose this mode on your amp, or you can damage the speakers and the AV receiver.
You can mix-and-match speakers of different impedances, but the total impedance can't exceed the amp's limit. When buying home cinema kits, you're very unlikely to run into any problems.
---
Subwoofer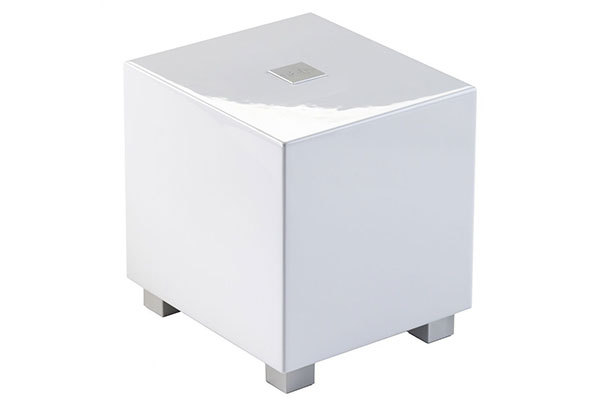 Your subwoofer should be an active model, with its own power supply and built-in amplifier. This will give you the best bass response. Cheap home cinema systems use a passive subwoofer, which is effectively just another speaker and won't produce very good sound.
---
Extras
You'll need some speaker cable to run between your speakers and your amplifier. Don't get carried away with the cost: speaker cable that costs around £2 a metre will do the job nicely. If you want to mount your speakers on the wall, you'll need to buy some wall mounts. Floor-mounted speaker stands can also help to improve sound quality.
Three of the best
---
Monitor Audio R90HT1, £1,500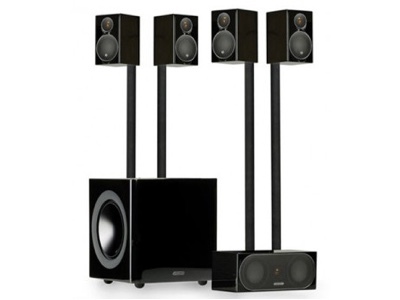 These speakers might be expensive, but they're excellent quality and small, too. Sensational sound, an excellent subwoofer and lots of detail in all soundtracks make them a winner. If you don't have much space, but want the best sound quality, these are the ones to buy.

We love: Amazing sound, tiny footprint
Watch out for: They're not cheap
---
Cambridge Audio Minx S215, £500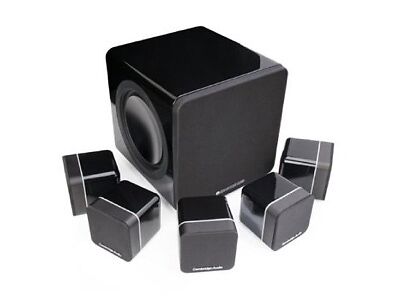 With diddy little satellite surround speakers, the Minx is a speaker set that fit unobtrusively into any room without problem. What they lack in size they make up for with presence, with booming sound and immersive sound, they pack a punch. Admittedly, they'll struggle to fill a large room, but for smaller set-ups they're ideal.

We love: Great sound quality, very small
Watch out for: Won't fill a large room
---
Teufel Columa 300 Mk2 Set L, £600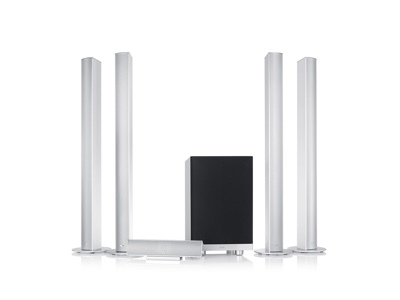 Floorstanding speakers are great for home cinema if you have the space, as the Teufel Columa 300 Mk2 Set L prove. With an absorbing and immersive sound stage that pulls you into a film, they really enhance the viewing experience. We love the build quality, but wish the speakers looked a little more attractive.

We love: Excellent build quality, great construction, top sound
Watch out for: Could be a bit more stylish
---