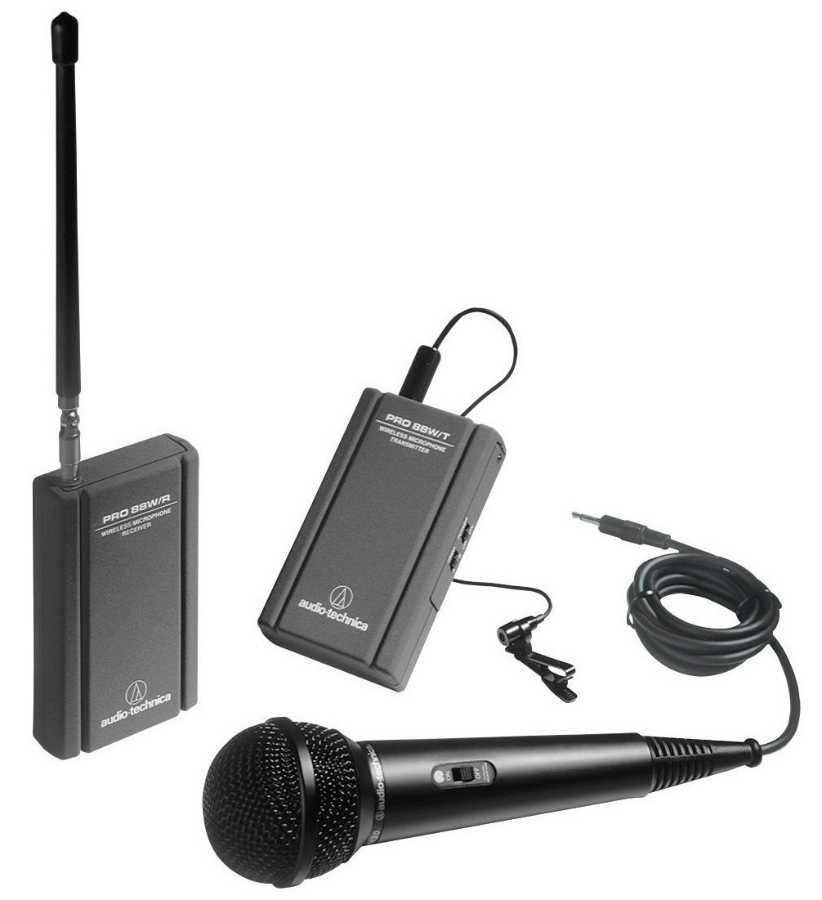 Home karaoke systems can be used in many different ways, from entertainment at parties to practising songs before going to a karaoke bar and also as entertainment for children. There is a broad range of karaoke systems that are appropriate for home use. The home karaoke system that is the best choice for a user depends on the ultimate use for the system. There are smaller systems that utilise home audio systems, computer-based systems that can be added on to an existing computer, and large stand-alone systems that cost many hundreds of pounds. There are even systems that can be made portable, for people who would like to take karaoke systems to parties.
With the range of karaoke machines and software available, there is a system for everyone's needs and preferences. Karaoke systems are available in some electronics shops and from online retailers; however, the range of choices can be limited. eBay, on the other hand, offers a rich selection of home karaoke systems to choose from in a range of prices suitable to any budget. Before making a buying decision, shoppers need to understand the type of systems available, some of the features that can be considered, and song formats and building a karaoke library.
Different Types of Karaoke Systems
There are several different types of home karaoke systems. Buyers can make a decision based on the ultimate use of the system as well as budget and space, although each type of system has a price range as well. The following discussion of systems also includes a list of features commonly available.
Component Home Karaoke Systems
A component karaoke system is stationary. This option is good for people who like to choose each part of an audio system or for people who already have some audio equipment. The component karaoke system is composed of a disc player, speakers, an amplifier, a microphone, and a monitor. A karaoke disc player can be plugged into a home entertainment system and can utilise existing speakers, if they are compatible with the karaoke disc player. A component system is an option for people who do not have a high budget for a new karaoke system but would like to build it out of quality components. The main advantage is that the system can be upgraded easily in time, as technology advances or as the buyer can afford to spend more on improving the system.
A multi-format karaoke disc player is one choice for a component system. It plays different types of karaoke discs, including CD+Graphics, DVD, and VCD discs. Essentially, it is a media player that has microphone inputs with volume control. Another component that can be added is a karaoke specific mixer and amplifier.
All-In-One Karaoke Systems
An all-in-one karaoke system can be as small as a compact stereo or as large as a suitcase. Each system has different features to consider. All-in-one systems typically come with a karaoke player, amplifier, one or more speakers, and other accessories built in. These systems can be used independently with the addition of a screen or plugged into a larger audio system. Some systems may come with microphones and small screens. Depending on the size, some all-in-one karaoke systems can be easily portable, while others are more bulky.
Computer-Based Karaoke Systems
A computer-based karaoke system requires karaoke software as well as song files on the hard drive or on discs. While individual hardware requirements may change depending on the software desired, there are a few requirements common across computer-based karaoke systems. For example, a large-capacity internal or external hard drive is required for storing songs. Another requirement is a CD or DVD drive that supports CD+G (or CD+Graphics) format so that people can add songs to the hard drive of the computer. While not a requirement, an extra monitor is convenient for karaoke purposes. The computer can connect to an amplifier or mixer similarly to a component karaoke machine. Alternatively, some sellers offer a dedicated computer karaoke system where buyers receive a new computer already loaded with software and songs.
Features of Home Karaoke Systems
Home karaoke systems differ in the features they offer to the consumer, particularly between types of systems. One feature to consider when shopping for a new system is vocal cancelling. This reduces the volume of the main vocals. Another feature to consider is song search. Some karaoke systems allow for song search by number or scrolling through a list of songs, but it is usually more convenient to search for a song by title or artist. Singer rotation and singer history is another feature to consider. This can be useful at parties or in other group singing situations.
Peripherals for Home Karaoke Systems
Each home karaoke system has a different set of peripherals needed. The following is a general list of peripheral requirements that can be found across different systems.
| Peripheral | Explanation |
| --- | --- |
| | Has controls for adjusting sound from microphones and music |
| | Provides power to the speakers |
| | Heavy-duty stereo speakers or PA speakers are ideal |
| | Wired or wireless, as appropriate for the system; some systems can take two microphones |
| Monitor | Needed for systems that do not include a monitor; colour televisions or computer monitors can be used depending on the system |
| Karaoke remote control | For operating the system, changing songs, etc. |
| Karaoke music recordings | Found on CD, CD+G, DVD, and VCDs; also on MP3 players, USB drives, or memory cards |
There are other things that can be purchased for a karaoke system, including a barcode scanner and a book of songs. These peripherals are fairly manufacturer or supplier dependent, however, and are not common between karaoke systems.
Songs for Home Karaoke Systems
Buying karaoke music for home karaoke systems brings variety to the karaoke sessions. While many machines may come preloaded with some songs, buyers can also add music that is suited to their tastes. There is a wide range of music commercially available, from kids' music to karaoke standards and music chart hits.
The format required for the music that is purchased may depend on the type of system that is in place. The most common file format is CD+G. This format presents audio as well as low-resolution graphics, usually the lyrics and a background image for karaoke machines. Occasionally, karaoke VCDs are available. VCDs are video compact discs. Debuted in the 1990s, VCDs saw some commercial success before being replaced by DVDs. Karaoke music DVDs are generally available today. In addition to these different types of discs, some karaoke machines have USB and SD card readers. This format allows karaoke machine owners to transfer MP3 files from a computer to the machine. Buyers should check the machines they are interested in purchasing to see which formats they can read and choose accordingly.
Buying a Home Karaoke System on eBay
There is a wide range of home karaoke systems, components, and peripheral equipment available on eBay. You can begin your search by typing 'home karaoke system' in the search box on any eBay page. If you know what type of system you want to buy, you can refine your search by adding those terms. For example, typing 'home karaoke' brings up all the current listings, allowing you to browse until you find a system that is right for you.
Since home karaoke systems can be a significant cost, you can look for a local eBay seller. If you find one that allows local pick up, you can save on postage. To find a local seller, you need to sort the sellers by distance from your location by entering your postcode in the 'Sort' menu.
Oftentimes there is more than one seller offering the equipment you are interested in. Find a seller you feel comfortable buying from by checking their feedback and their seller status. A summary of the feedback is available on the seller profile page and gives a glance at their buying and selling experiences on eBay for the last 12 months. If you want to see the detailed feedback information, click on the number in the round brackets next to the seller name. In addition to viewing feedback, you can find sellers with Top-rated Seller or Power Seller status. These icons are visible in the search results list.
Conclusion
Home karaoke systems are one way to add entertainment to parties, provide fun for children, and offer an opportunity for closet singers to practice at home. Many people have discovered karaoke at a party or in the pub and decided to purchase one for the home. Buyers must first consider how they plan to use the karaoke system, because it can help them decide what type of system to buy.
Component systems can be a good way to start for people who have a home audio system and want to buy quality components but cannot afford hundreds of pounds for one purchase. Computer systems are convenient for people who have a home computer with plenty of hard drive space. All-in-one systems are appropriate for people who have the budget to spend money on a karaoke system and would like the convenience of buying everything in one go. Features and peripherals are also an important consideration when purchasing a home karaoke system. Finally, no system is complete without karaoke music. Whatever a buyer decides upon, there is a wide range of choices available on eBay.