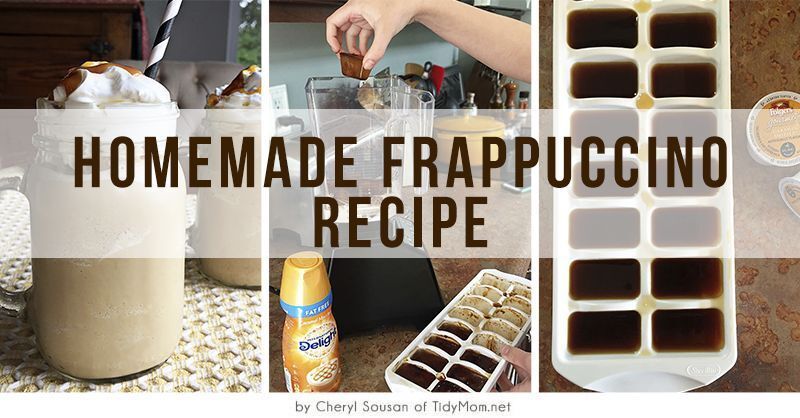 I'm a huge coffee lover. Every day starts with a few steamy cups of joe, but in the warmer months, I crave an icy cold, frozen frappuccino later in the day! That little habit can get expensive at the local coffee shops.

Frappuccinos are actually pretty easy to make at home, so we try to keep strong coffee ice cubes in the freezer during the summer.....for our favorite drink anytime at home. Not only can you easily change up the flavor, but it's super easy to make them with fewer calories than the coffee shops serve as well!

So today, I'm sharing this delicious drink with you – here's how to make an Easy Homemade Caramel Drizzle Frappuccino!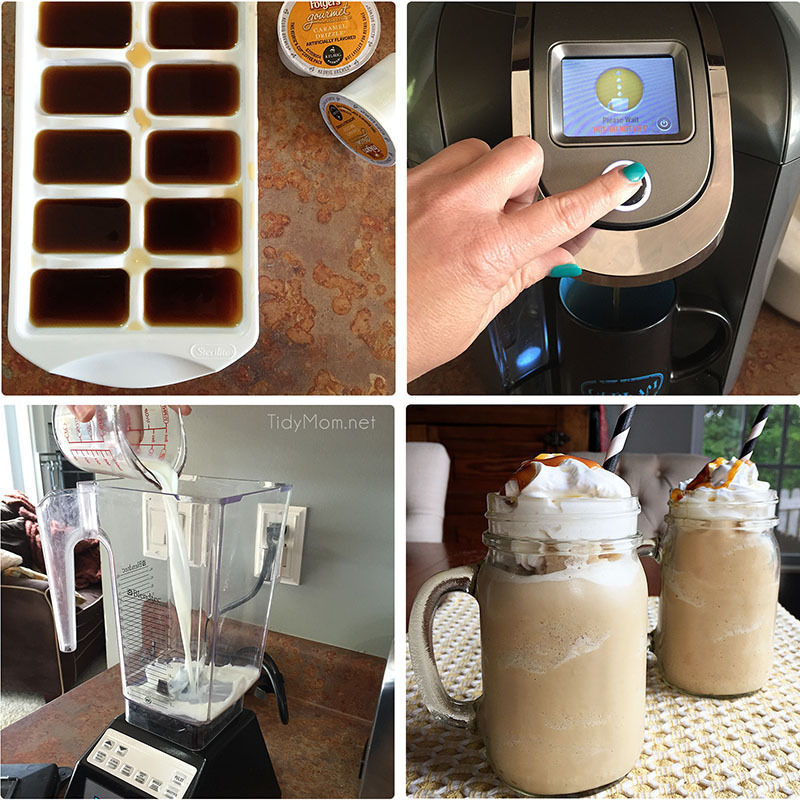 WHAT YOU WILL NEED:
coffee maker (I use my Keurig Brewer)
blender (I love my Blendtec)
tall glass to serve (I love drink out of mason jar mugs)
drinking straws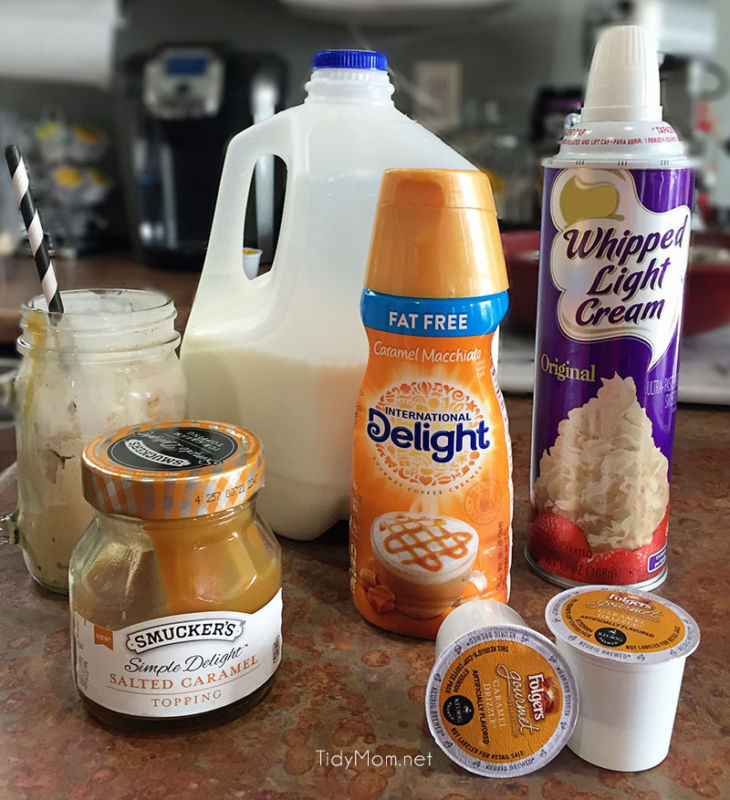 INGREDIENTS (yields 2 servings)
16 ounces strong brewed coffee, caramel flavour (I used Folger Caramel Drizzle K-cups)
1/2 cup Caramel Flavoured Creamer (I used International Delight Fat Free Caramel Macchiato)
3/4 cup milk
whipped cream (optional, but highly recommended)
caramel topping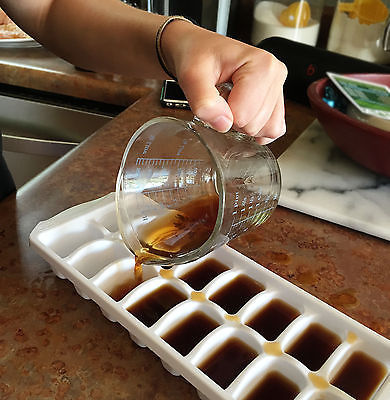 1. Strong brew your coffee. Let it cool and fill ice cube tray. Pour in ice cube tray and place in freezer until solid (we usually leave ours over night)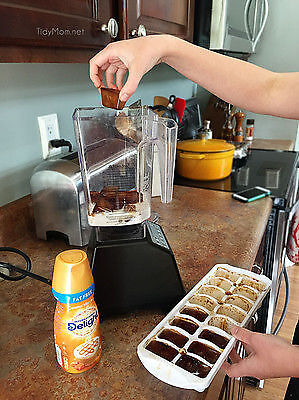 2. Once coffee ice cubes are frozen, add to blender with creamer and milk. Blend until smooth.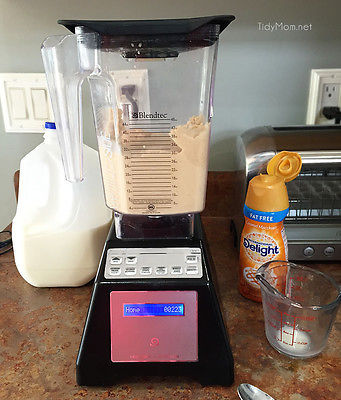 *If frappuccino is too thick, you may need more creamer (or milk). Just add a little at a time until consistency is pourable.
Pour into glasses, and top with whipped cream, caramel topping.
Serve with a straw and ENJOY!!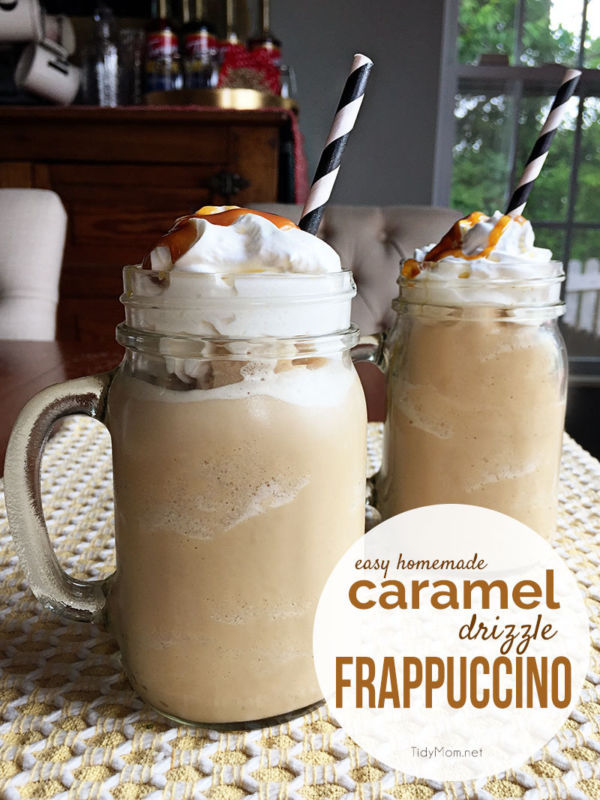 Feel free to change up the flavours by using different coffee and creamer flavours.

Make a lighter version by using fat free creamer, 1% milk and light whipped cream. Or if calories are not a concern, use the full fat version of everything! ;)
CHECK OUT MORE
Want more helpful tips, recipes and other great ideas from TidyMom! Visit for my site and social media @TidyMom on pinterest, facebook, instagram and twitter.
Click the images below to visit more of
CHERYL'S HELPFUL GUIDES