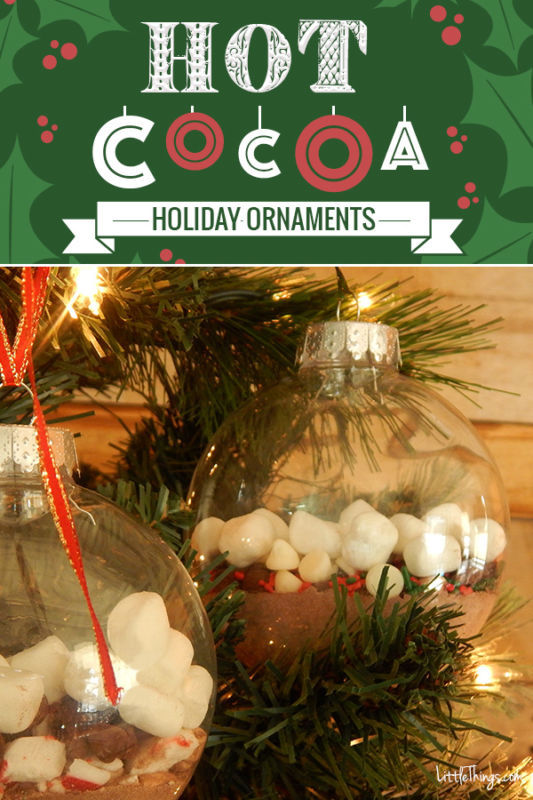 Are you looking for a fun and festive homemade gift for friends, teachers, or coworkers? This hot chocolate ornament gift is perfect and takes only minutes!
When it comes to the holidays, I love easy gifts that still make you feel a little warm and fuzzy inside. This year, I wanted to recreate one of my favourite holiday season traditions of sipping hot cocoa by making hot cocoa ornaments.
It was surprisingly much simpler than we thought it would be. This project took me less than 20 minutes, and the end result is a festive gift anyone would love.
Using
clear plastic ornaments
that are flat on two sides are the best option for this in order to keep your layers intact. Each ornament will be unique, and you can get creative with the layers and colours. You can fill your
hot cocoa mix
with
mini chocolate chips
,
sprinkles
,
M&M's
,
candy canes
… The possibilities are endless.
Here's how I did it:
1. Gather ingredients to fill the ornament. I used hot cocoa mix, mini chocolate and white chocolate chips, red, green, and white sprinkles, peppermint candies, and mini marshmallows.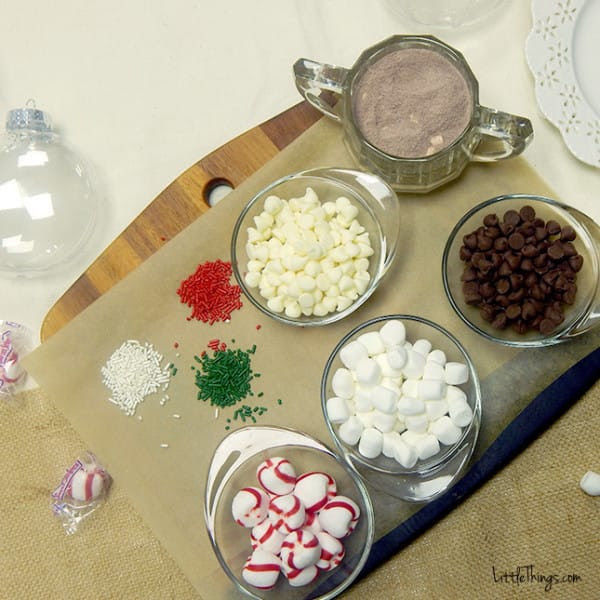 2. After you wash and dry your ornament, fill it with chocolate cocoa mix.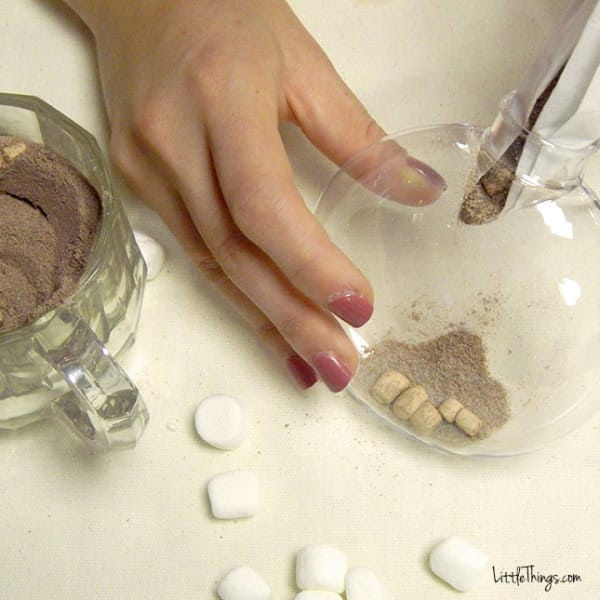 I used a coffee filter as a funnel to pour the cocoa mix into your ornaments. It makes less mess!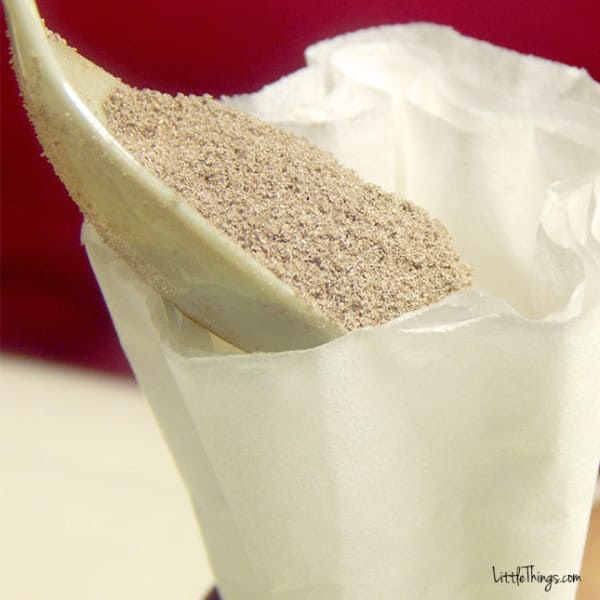 3. Fill the ornament with whatever extras you want.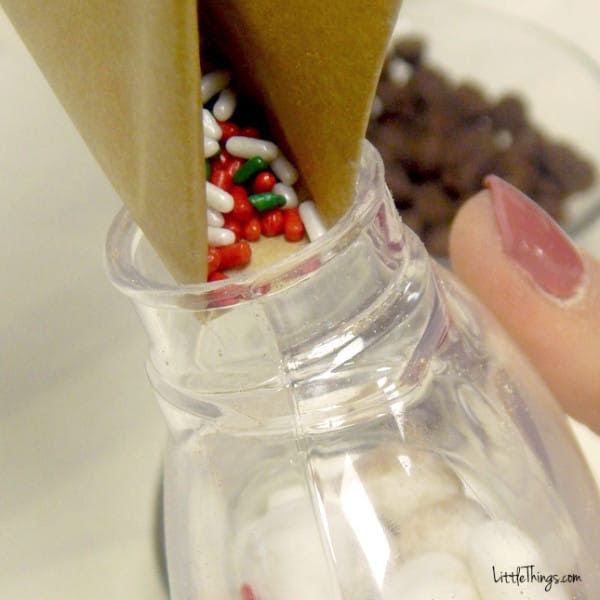 4. Crush up candy canes or peppermint candies to add another layer to your ornament.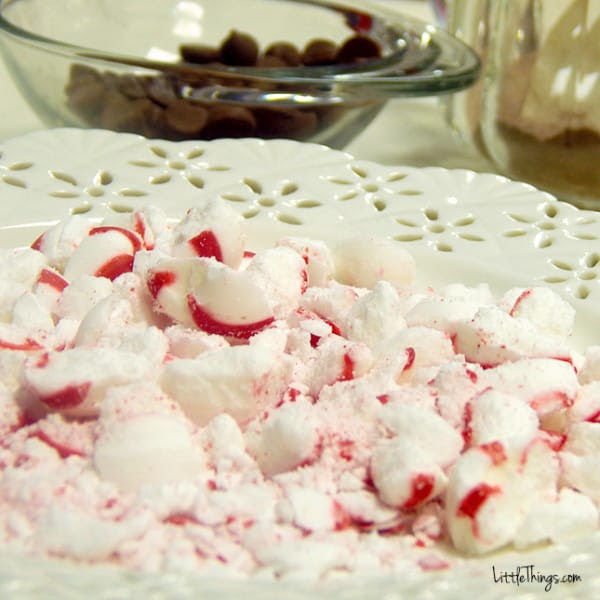 5. After adding the ingredients, put the cap on the ornament and add a bow.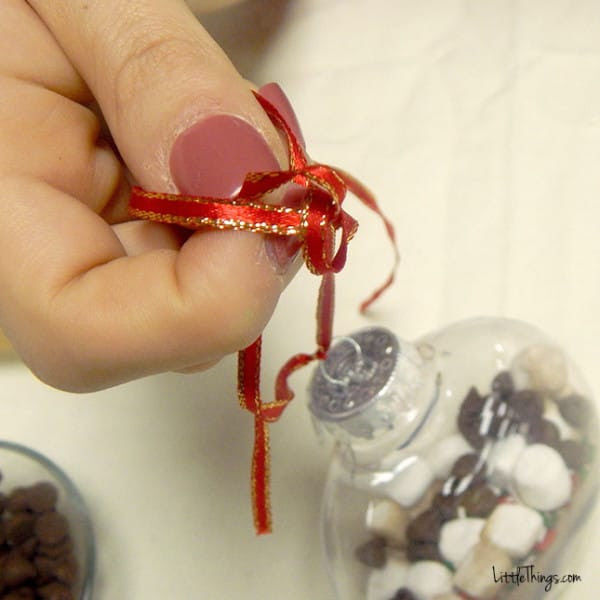 Now you have a great little gift to give out to family and friends or to hang on the tree!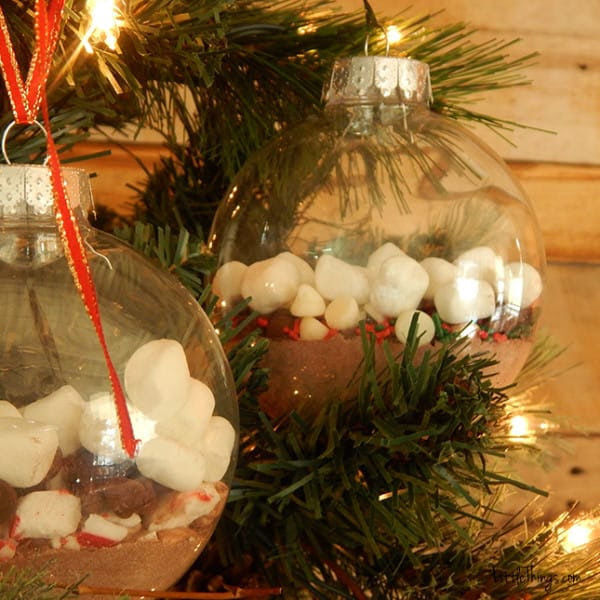 When you're ready, just pour the mix into some hot water and enjoy!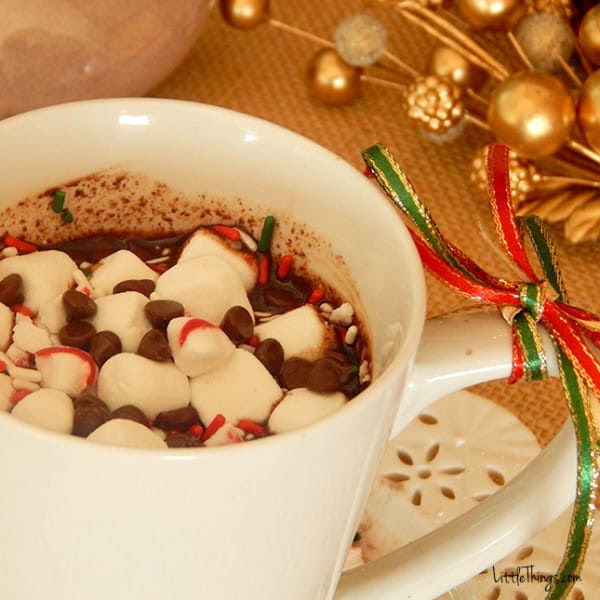 This is a perfect (and delicious) gift that'll satisfy every sweet tooth this holiday season.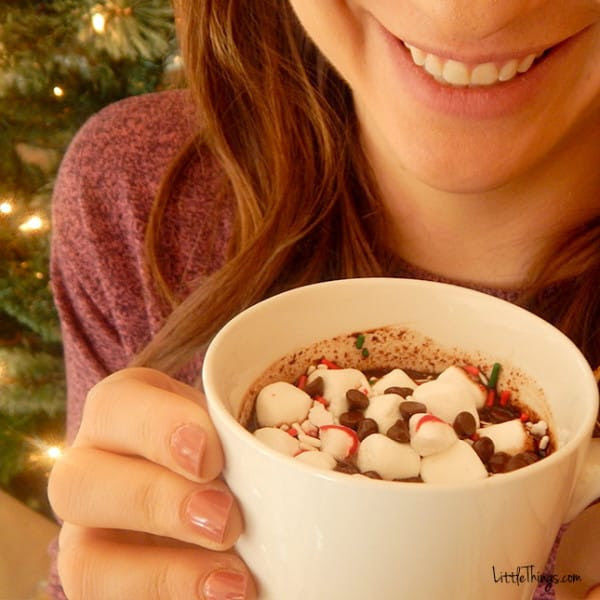 What do you think of this cute holiday gift idea? Tell us in the comments below.