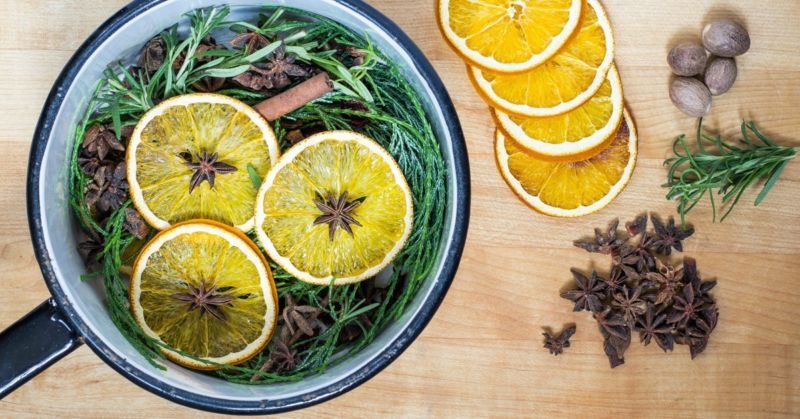 The holiday season is celebrated in so many different ways that it would be impossible to list them. However, there are a few things that are universal and that families all over the world incorporate into their family traditions.
Pine boughs used as garland or décor
Wonderful baked goods and candy
Christmas Carols
In addition to the sights and sounds of
Christmas
, there are also smells. What if you could package those smells up and give them away as a wonderful, made-from-the-heart gift? Well…you can.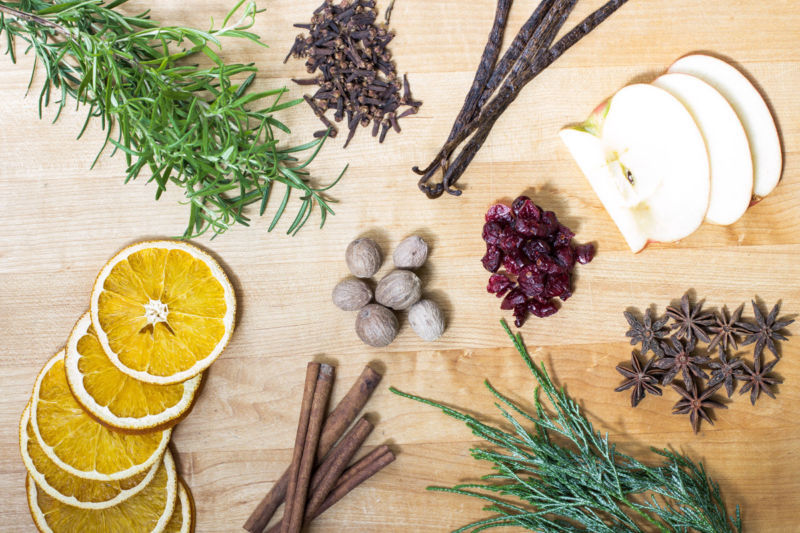 Making your own holiday simmering potpourri is not only easy, it's a budget-friendly and fun project. It's an all-natural way to make your home smell good without candles, sprays or other chemicals. Combine your favorite natural elements, add water, simmer on the stove, and breathe in the lovely smell of Christmas. Here is a list of possible natural elements that can be used:
Dried orange slices
Fresh pine
Whole nutmeg
Anise stars
Fresh rosemary
Fresh or dried cranberries
Whole cloves
Vanilla beans
Bay leaves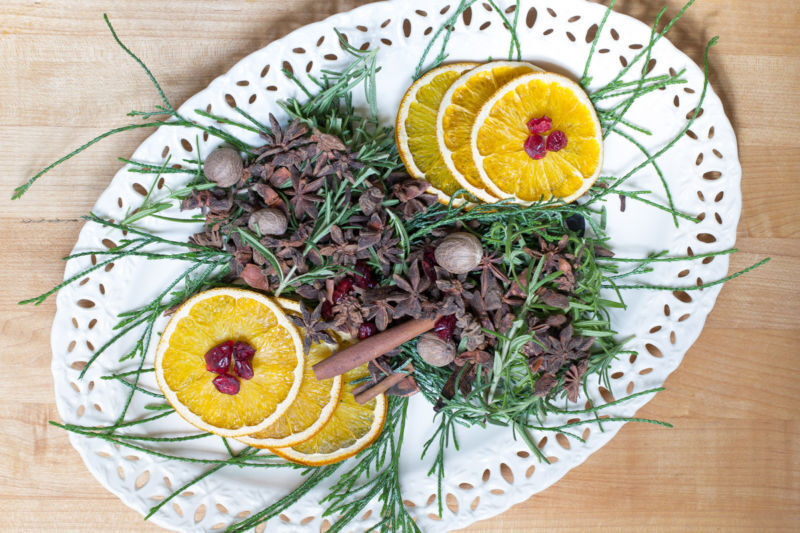 Combine any of the elements listed above for your very own personal simmering scent. For one "serving," measure enough scent mixture to fill one to two cups.
Directions for simmering:
Place the scent mixture in a pan or tea kettle on the stove. Add enough water to cover the scent mixture. (Some items will float. That's what you want.) Heat on medium until it begins to slightly boil and then turn the burner as low as it can go. Let simmer for 15 to 20 minutes. Keep an eye on it and if the water begins to evaporate, just add more. Make sure the water never evaporates completely.
If you want to give your simmering scent as a gift, it can be packaged in
screw top jars
or
clear bags
tied with a ribbon.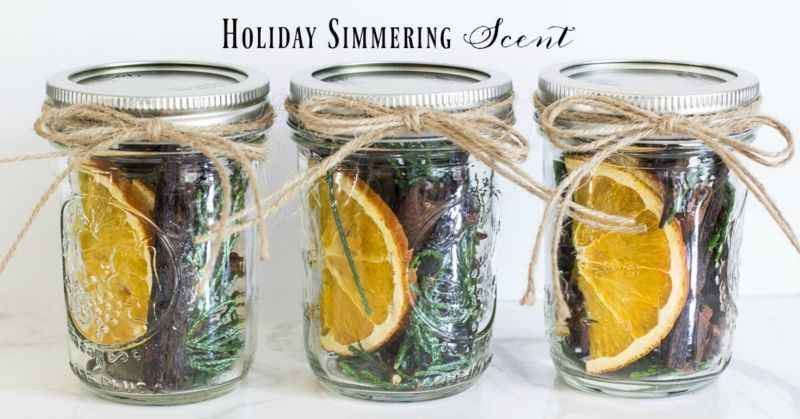 This project is not only a gift to give away, it's a gift for yourself. Sometimes all it takes is a very small thing to trigger a wonderful memory. By using simmering holiday scents in your home during the Christmas season, you can begin a family tradition that will last for years. Someday, perhaps one of your children or grandchildren will smell cinnamon or citrus and be instantly transported back to your home during the holidays. What a perfectly lovely thought.