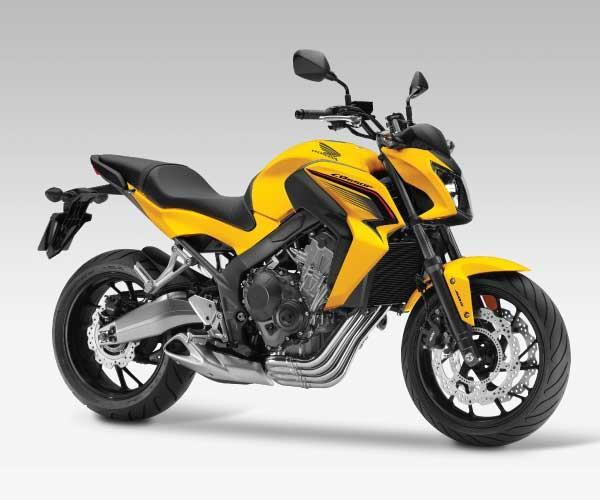 Add a caption
Brilliant naked street bike that everyone needs to try!
Suits you!
Without a doubt there is an element of hierarchy in motorcycle ownership. What takes a president depends on the individual. There are several ways to the top. The most clear cut way to the top is time served. A biker who got his first off roader at five years old, went on to own his first Triumph Tiger Cub 200 and did umpteen winters on it with nothing more than a belstaff jacket. That person still rides today albeit in fair weather.

The second type of person who strives to reach the dizzy heights of top rank amongst piers is number of bikes in the garage. To even qualify you need at least 6 bikes and perhaps a couple of projects. If you can substantiate this with 10 helmets, 14 pairs of gloves 8 pairs of boots and a belstaff you are pretty high up the ranking.

The above stereo types as a rule (within the stereotype arena) tend to be either someone nearing retirement or those who are well established professionals with some disposable income.

There is one final slot that actually is common in a vast majority of riders. It refers to cubic capacity (cc). Each 'genre' of bike has it's CC hierarchy the sports bike owners striving for the litre machine, anything cruisery tends to just big BIG, the adventure boys and their accessories or bespoke luggage racks . But most manufacturers tend to have a user friendly good value for money first bike that can also be a commuter style or an every person every day style bike which leads me on to Honda's CB650f. Arguably perceived to be step number one on the ladder with a long way to the top.

The bike was launched quietly last year. This is unusual as on face value it looks really good like the successful and brilliant CB1000r. Just staying on the looks for a second, from the front to the back it looks like a proper high end bike. Not the budget corner cutting bike this market is often littered with. Twin wavy discs, headlight cowl, twin digital gauges a surely award winning manifold and end can and a sculpted swing arm. Overall very pleasing to the eye.

Then there is the way it rides. The eighty something horse power 4 cylinder engine is as expected a dream. Smooth, well fuelled with decent power and torque and A2 license compliant. The front end has limited adjustment but it's sure footed and offers plenty of feel. The rear shock is limited also but manages to be supple but stands up well to twisty b roads. So a really good bike which brings me full circle.

A bike that at first you assume would be super safe and fit for purpose a means to an end etc etc actually turns out to be a lot of fun and a deadly serious bike. I have been riding bikes for almost 6 years (a late bloomer) and enjoy a full range but mostly more powerful stuff. Well I am smitten! At Via-Moto Honda in Chesterfield we always have a number of demonstrator bikes on for customers to try before they buy. As part of this the staff need to spend some time on each to familiarise themselves and talk confidently about the features and benefits. As yet I have only used this bike. I'm just not prepared to give it up!!

This is a totally refreshing machine - despite it's modest power figures and competitive pricing as an experienced rider I would make this bike the contender for 2015!!! Enough of this writing lark, I'm off around the Derbyshire dales in 7 degrees of dense fog.............see you soon.