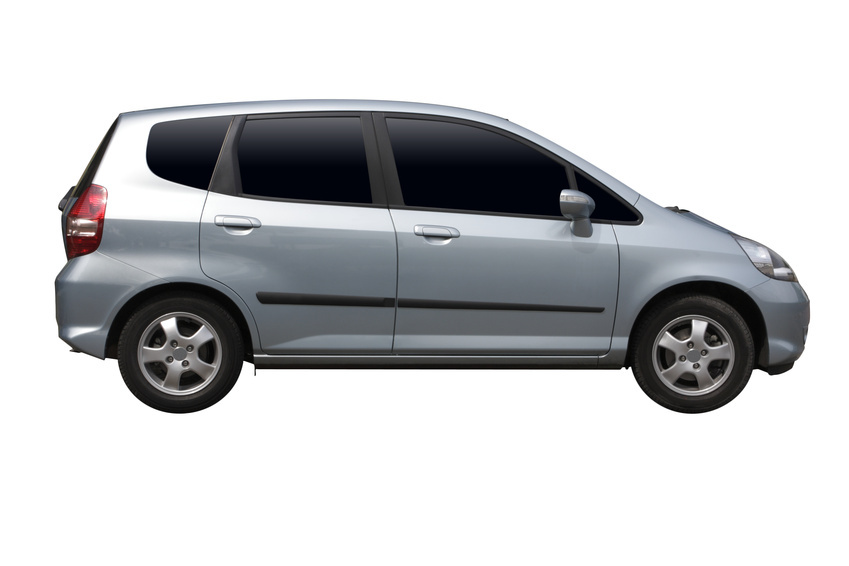 There are certain car designs that always attract buyers, no matter the individual model in question. The Honda hatchback design is just such a style and remains popular with buyers across many different models. Hatchback-style cars open up the rear compartment of the vehicle, making the entire interior feel more spacious. They are almost like small minivans or SUVs, but they come without the heightened fuel expenses characteristic of larger vehicles.
The added interior space the hatchback shape provides is always popular amongst families, but even single drivers appreciate the additional storage space in the back. Whether a person is hauling groceries or taking a surfboard to the beach, there is always a reason why more storage room is needed. New and used Honda hatchbacks can be purchased directly from a car dealership, but why deal with that extra hassle when websites like eBay allow consumers to purchase vehicles online. Pick a Honda hatchback according to the most appealing model and use eBay to help guide your search.
Hatchback Style
Honda hatchbacks are best recognised by their distinctive shape. What sets a hatchback apart from the rest is the rear compartment. In a traditional car style such as a coupe or sedan, the rear of the vehicle is separated from the rest of the car via a boot. This boot compartment is only accessible from the outside of the vehicle, although some models do allow for passengers to pull down the rear seats to gain access to the boot. However, even this modification does little to add to the interior space inside the car.
Extra Storage Space
The hatchback style extends the rear passenger compartment to include the boot space. This storage space is now located behind the rear seats, and can be used for transporting anything from groceries to large dogs. It is still accessible from the outside via a special door called a hatchback, which includes the rear window. This door swings up, like a hatch on a ship, thus giving the door its name. Hatchbacks are also desired by audio enthusiasts who use the extra storage space to store bulky music equipment such as large bass speakers.
Honda Hatchback Models
Honda is a Japanese-based car company that is best known for the long engine life of its vehicles. Many buyers end up passing down their Honda to their children, and it has one of the highest resale values of all car companies on the market. The company also makes several hatchback designs, including several that began production in 2013.
| Type | Engine | Est. Highway MPG |
| --- | --- | --- |
| 2013 Honda Crosstour | 3.5L i-VTEC V 6 OHC | 30 |
| 2013 Honda CR-Z | 1.5L i-VTEC in-line 4 OHC/ combined gas and electric | 39 |
| 2013 Honda Jazz | 1.5L in-line 4 OHC | 35 |
| 2013 Honda Insight | 1.3L i-VTEC in-line four-cylinder | 40 |
There are also older Honda hatchback models that are no longer in production, though consumers can scoop one up on the used market. The Honda Civic, for example, is a popular hatchback choice as far as used cars go.
Honda Crosstour Hatchback
The Honda Crosstour markets itself as a crossover utility vehicle, which means consumers can find the comfort of a mid-range vehicle combined with the extra space of a SUV. Despite its SUV heritage, the Crosstour is still shaped like a mid-range car. Most models are available with two-wheel drive, but those who live in areas with demanding conditions may consider paying a little bit more for the four-wheel drive model to provide for extra safety. The rear of the car, called the cargo area, is larger than other Honda hatchback models. It is also one of the safest vehicles on the road, as this model regularly wins awards for exceptional safety and handling. Prior to 2012, this model was also known as the Honda Accord Crosstour.
Honda CR-Z Hatchback
The fun-loving Honda CR-Z is sold as a sports hybrid vehicle. This means it looks and drives like a sports car, but it uses a combination of gas and electric engines. It is an excellent vehicle for anyone who likes driving fast cars but hates paying premium prices at the pump for those big engines. The CR-Z looks a lot like its predecessor, the CR-X. It has the standard 2-seat design found in many sports cars as well as a six speed manual transmission, though consumers can pay an additional price for an automatic. It uses the three door hatchback design, which means it has two doors on the side and the hatchback door on the rear. Because it is a hatchback, its rear area is slightly extended. However, there is still only room for two passengers in the CR-Z.
Honda Fit/Jazz Hatchback
The Honda Jazz, called the Honda Fit in Japan and America, is classified as a mini Multi-Purpose Vehicle (MPV). It looks somewhat similar to the Nissan Cube and the Fiat Qubo, being that its interior compartment is quite tall in regards to the rest of the vehicle. It is a four-door vehicle, with the hatchback qualifying as a fifth door. The interior of the car can be rearranged, and the rear seats laid down flat in order to extend the rear cargo area. It is a very compact car and capable of being a daily driver for small families. However, families with three or more children need to opt for a larger vehicle such as the Honda Crosstour that can provide more room.
Honda Insight Hatchback
The Honda Insight is one of the most affordable electric hybrid vehicles on the market. It was also one of the first electric hybrids introduced back in 1999. Early models use the three-door hatchback design, which means the rear passenger seats are only accessible by pushing the front seats down flat. The model produced after 2010 uses the five-door design, and is therefore the better option for families with young children who require additional rear passenger space. Since it is an electric hybrid, it gets very high marks for fuel economy as the engine switches between gas or electric depending on consumption.
Honda Civic
The Honda Civic is designed as a compact car, and size-wise fits in between the Honda Jazz and the Accord. It has a stronger engine than Honda Jazz, which also means its fuel economy suffers slightly as a result. The first Honda Civic hatchback was offered in 1972 as a three-door design. Hatchback models were then offered in three-door and five-door options all the way up to the present day, although American markets stopped receiving the Civic hatchback in 2000. European markets still sell the Honda Civic hatchback, though it is rare to find a new model.
Used Honda Hatchbacks
Because of the long life of Honda vehicles, these cars are often found in used car lots or online using intuitive websites such as eBay. Hondas have a strong reputation for longevity even with high mileage engines, therefore these cars can sometimes command premium used car prices. Consumers should always look at the motor vehicle report for the specific used car they are considering before deciding to purchase the vehicle, regardless of its make and model. It is always a bad idea, for example, to purchase a car that was involved in a serious accident, but many dealerships do not openly disclose this information. The only way to truly gauge the history of a vehicle is to read its motor vehicle report.
Buying Honda Hatchbacks on eBay
eBay is a fantastic website for purchasing both new and used cars, including Honda hatchbacks. The used selection tends to be overwhelmingly large when compared to the new selection, but consumers can easily find both by browsing eBay's expansive collection. Since the numbers of Hondas for sale tend to be vast, it is best to know how to use eBay's search engine operates to help narrow down the results further.
Start off by typing 'Honda cars&' into the search engine to view all motor vehicle results for Hondas. This returns an absolutely massive list, so further modifications are needed. Typing 'Honda 5-door&', for example, returns all five-door hatchback models, while 'Honda 3-door&' only returns 3-door models. If you are in the market for a specific model, such as a Honda Jazz, then type the name of the specific make and model to get a complete list of results. You can also search by different production years in order to get the exact vehicle you want, though keep in mind older cars are going to be sold in used condition.
Conclusion
Honda hatchbacks are highly desired by consumers all around the globe due large in part to the extra room found in the rear compartment of the vehicle. Families find them extremely useful for hauling everything from children's sports equipment to groceries, but the extra room is also appealing to singles as well. The three-door CR-Z, for example, is too small for a family vehicle, but its sporty design and fast engine attracts plenty of buyers who are in the market for a faster car.
The Honda Jazz is also very compact, though it can work as a car for small families. Both the Honda Civic and Honda Insight are slightly larger, and the Insight comes with the extra benefit of being a hybrid vehicle. The Honda Crosstour is the best choice for larger families who need extra space. All of these models can be purchased on eBay without ever having to step foot into a dealership, allowing the consumer to shop stress-free right from the comfort of home.