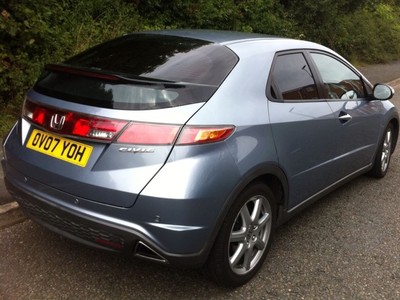 Buy a honda, they are very reliable hold their value and extremely enjoyable. I have owned my civic EX for 1 year and can't fault it. It has 77 thousand miles on the clock and drives like new. It has so much equipment, all electric windows, voice activation, cruise control, sat nav. It has 150bhp and loads of torque. Electric mirrors, CD player. MP3 player. Alloy wheels. A blue light in the roof. It also has high intensity discharge lights (hids). It does 0-60 mph in 8.6 seconds and had a top speed of 131mph. The diesel 2.2 does between 50-60 miles to the gallon on motorways and 38-45 miles per gallon on urban roads. The clutches are weak on the 2.2 diesel but try and get it replaced under a honda warranty and it should last another 6 years or so. Make sure you get one with low mileage and a full honda service history. This will also help in the resale value.

The he extra upgrades that are relatively easy to do are adding a reversing camera to the rear. This with parking sensors makes parking a lot easier.

Hobda da paint work is relatively thin and does suffer with normal stone chips from motorway journeys. Try and get these touched up as soon as possible to prevent rust setting in.