Add a caption
photo from Sarah Sarna / art direction by Cassandra LaValle
Halloween celebrations certainly don't need to be for kids only. Maybe you don't have kids or simply want to party with your peers in a stylish yet festive way. I've got a some inspiration for you along with tips for how to pull off this dark, sinister look without compromising style.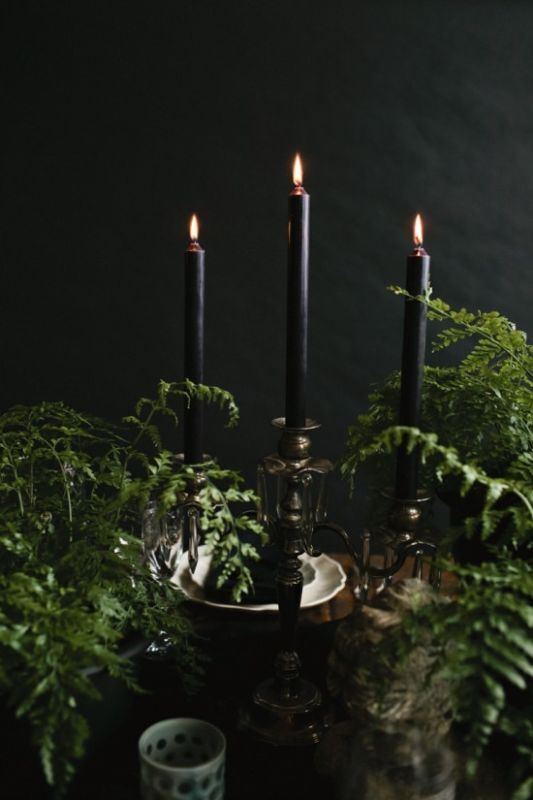 Go dark

With the shorter days and naturally darkening weather along with the more sober theme of this Holiday, darker deeper tones are an excellent place to start. I'd prefer to keep strictly within one or two main colours, like black dishes and greys from pewter or old silver. Equally you can choose very deep greyish blues with a bit of dark, velvety green. Think about the setting you'll be hosting in, maybe you'll use your living room and bring in longer tables and chairs or possibly your dining area. Try to stay within like colours that are currently in this area. Doing so will give a much stronger effect.
These dark tones and pairing of similar colours keeps your theme strong and creates some drama, which is exactly what Halloween is all about.
Also, adding items that are antiqued like the aforementioned pewter or brass metals also fits well for a more sophisticated party.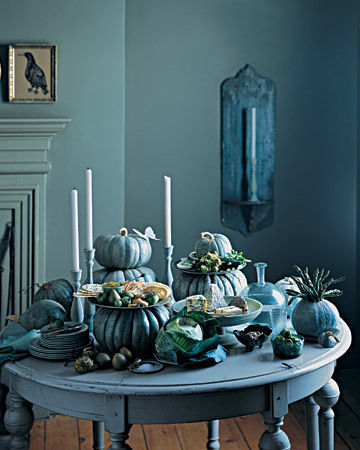 Mix in a bit of old
Once you've chosen your colours you can move to the fun part, the details. You might already have a few things you can use but I'd recommend mixing new and old items for a more authentic look. Check for vintage vases, candle and votive holders, trivets, serving spoons or even things like paper weights and candle sticks in an unusual colour. Black or grey candles would look great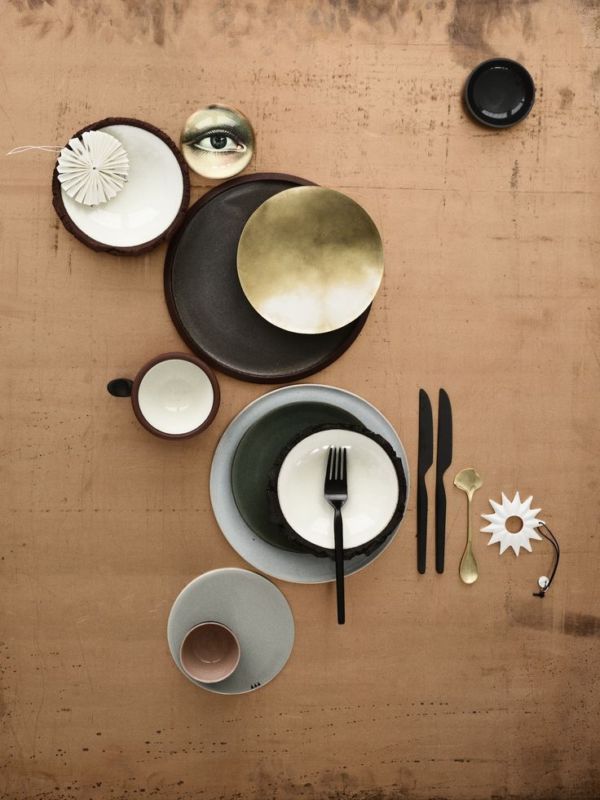 Use food as decor
Warm metallics like brass and copper look great with similar colours such as deep yellows, orange and dark pinks, even plum colours. Use fruit paired with metals to create a Autumn inspired tables cape. Some great options are Bosc pears, figs and pomegranates. The dried, weathered looking leaves on these apple stems are beautifully appropriate and would be easy to use as they are long as good enough on their own.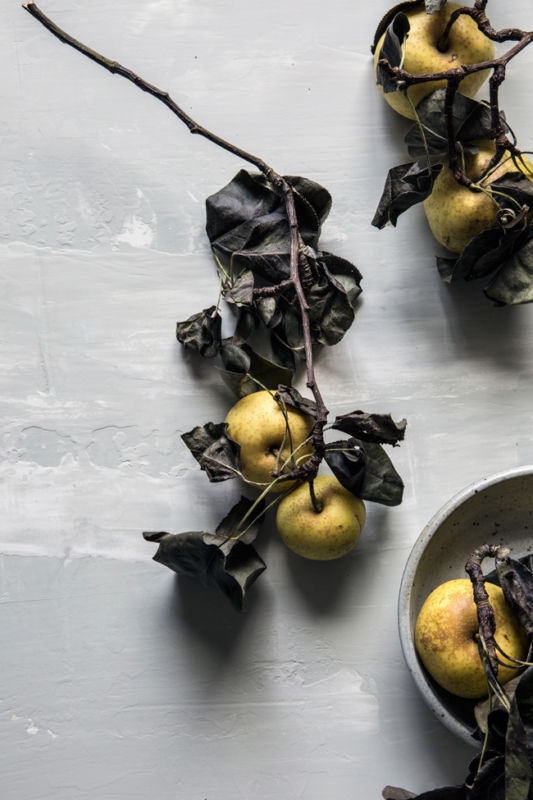 Keep the it sophisticated
Just because Halloween has become a commercialised holiday with cheap decor and orange jack-o-lantern faces on the front of every pint of milk, cereal box and yogurt pot doesn't mean you refined style has no place in the holiday. You can achieve an eerie or sinister look without fake blood dripping from everything in sight. The table setting below was from a wedding and yet the black velvet ribbon and deep grey napkins and dinner plates, black glass goblets and muted green greenery feel just as appropriate for this time of year.
Play around a bit and don't be afraid to think beyond the plastic Dracula teeth and gauze ghosts, even though those are fun too.