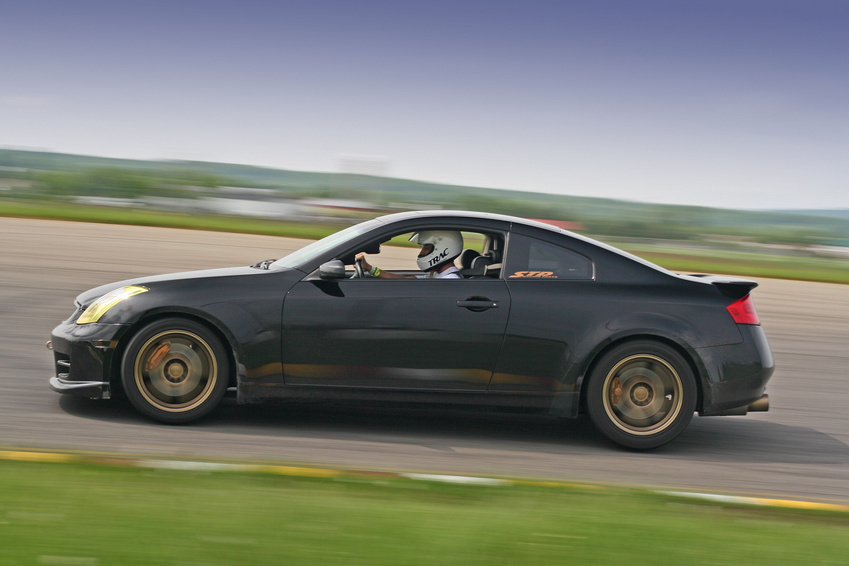 Your choice of motor vehicle can say a lot about your personality, and so can your priorities in choosing a car. People choose the cars they do for various reasons because priorities differ from person to person. Some have performance and handling as their number one priority. Others focus primarily on comfort, manageability and interior features, and still others are mainly concerned with aesthetics and the car's image. The car you buy, however, need not be identical to the car you later sell. Cars are becoming increasingly customisable, and the many Nissan models are no exception.
If you own a Nissan car, there are many things you can do to transform its appearance, improve its handling capabilities, and diversify its features. eBay lists many Nissan accessory items that can be affordably purchased to customise your car and give it a style that reflects who you are. If you want your customised Nissan to look classy, consistency is key. You must choose a style before you start and stay with it.
Before You Customise
A fully customised car with altered bodywork and wheels attracts more attention than a standard factory model. People scrutinise the way it looks, and see faults in it that they may not notice in an ordinary car. If you want to customise your car, you should have the car in optimal working order before you begin. This includes mechanical and driving performance, as well as appearance. Bald tyres, for example, betrays the customised look, as does a stone pitted bonnet. Any signs of visible wear or damage to bodywork should be repaired before beginning a comprehensive customisation process.
Irrespective of the type of look and image you want for your Nissan car, there are some components you should avoid. You should not even consider buying cheap brand components if you want your customised car to look impressive and provide many years of service. The other components you should avoid are second hand parts. A customised car needs to look fresh and new. If you are seeking a retro finish, try a new component made in retro style.
Customisable Parts
There are many parts of the car that can be customised on Nissan saloons, hatchbacks, estates, and crossovers. External parts that can be customised include wheel rims, wings, windows, and paint work. Customisable interior parts include mats, seats, seat covers, carpet, dashboard, door panels, and stereos.
Interior Customisation
Interior customisations often take the form of themes. You therefore need a vivid concept of a theme or style to maintain consistency between any interior and exterior alterations you make. For a complete interior customisation, you could replace your Nissan's interior design and upholstery with a style that reflects your personality. You may want to replace the inside factory door panels with coloured ones and have the dashboard a matching colour. As full interior customisations are a specialist procedure, you should take your car to a vehicle customisation service centre.
Seats
Although entire factory seats can be replaced with custom seats, this option is not necessarily advisable. All safety tests conducted on the car before its market release are done with its original seats installed. Replacing these seats may jeopardise the safety of the occupants. If you must replace your seats, make sure you do so with the manufacturer's recommendation for the best type. If you keep your existing seats, they can be reupholstered according to your desired look.
Seat Covers
Seat Covers represent one of the easiest and most commonly updated and changed over car components. You can easily purchase seat covers for your Nissan on eBay. These seat covers range widely in styles, with both decorative and classic design features. If you want your seat covers to fit exactly over your seats and make up a part of your customisation process, you should choose custom fit seat covers. Universal fit seat covers are cheaper and are designed to fit a range of different cars. Thus, they do not provide a snug fit for any.
Sound System
The car stereo is an important aspect of a customised vehicle. It should be of a high quality, and a style that reflects consistency with the overall look and image you are seeking. It does not need to be ostentatious, and depending on your tastes, could in fact recede unannounced into the car's control panel and offer a very classy finish.
Exterior Customisation
The are many ways to make exterior alterations to your Nissan. Although alterations to the outside of the vehicle are more immediately apparent, it is nevertheless important that it matches the inside. The same theme or style should therefore be carried over to all exterior alterations. You can either replace individual components, or you could buy a body kit to match your desired style.
Wings
You can replace your original equipment manufacturer (OEM) Nissan wings with an aftermarket variety to give your car some particularly slick profile styling. Nissan wings come in various forms, but you must ensure that you only use those that are made for your Nissan model.
Wheel Trims and Rims
You can add a surprising degree of distinction to your car simply by replacing the trims.. They can provide a true edge to your car's styling. If you do this, you should also replace the wheel rim,, as this needs to match the hub. Your wheels need to be kept in optimum condition to gain the most benefit, so cleanliness is paramount.
Tinted Windows
Window tinting provides many practical benefits. A good reason to have your windows tinted is to preserve your car's interior and prevent fade. This alone makes window tinting essential if you customise the interior of your car.
The other effect of window tinting is that it has come to reflect the image of the non standard, modified vehicle. Tinted windows can also be alluring and give the appearance of potential mischief. As a result, such cars often attract most of their attention from the police. You therefore need to be mindful to keep your window tinting within the legal restrictions of your area.
Paintwork
A new look for your Nissan may well involve a whole new colour, but more than that, it may also mean a change of paint type to reflect light differently, or give extra depth or sparkle. This is something you should have done professionally unless you have the proper skills, experience and workspace. Of course, it should only be done when you are satisfied with the rest of the car's exterior, and always on a scratch and dent-free surface. Depending on taste, you could choose regular car paint or custom car paint..
Illumination
It is always a nice touch to add distinctive lighting to a customised car. A variety of car lights are available on eBay that can give the desired effect. Custom lights can be added to both the inside and outside of the vehicle. Additionally to head and tail lights, you can also install under car lights to create mystique. Customised interior car lights can be added to different parts of the inside to tailor design the most desired type of lighting.
Vinyl Decals
As a finishing touch, you can add vinyl decals to the car's interior and exterior. These can be used to add signage, advertising, branding, or simply as a visual effect such as pin striping. If you do use decals, you should take a less is more approach to avoid cheapening the appearance of your Nissan car.
In Summary
There are clear advantages to having a customised car, but depending on how it is done, it may spell trouble. Some types of car customisations can attract unwanted attention from the law, or land you with an undesirable reputation. The below chart demonstrates some of the advantages and disadvantages of customising your car.
| Custom Parts | Advantages | Disadvantages |
| --- | --- | --- |
| Car seat covers | Protects seat; removeable and washable | Looks cheap if not a snug fit |
| Car seats | Tailors seating style; can add charm and character | Can compromise safety |
| Sound System | Provides high quality audio | Can ruin your reputation if operated thoughtlessly |
| Wings | Can enhance car profile and offer distinct design features | Possibility of incompatible type can make wing unusable |
| Wheel trims and rims | Gives distinction and prestige | Needs maintenance |
| Window tint | Gives practical benefits in preserving car's interior; reduces glare for occupants | Can be dangerous and attract legal penalties if too dark |
| Paintwork | Transforms car; gives an opportunity for free expression | Can be disappointing if not painted professionally |
| Illumination | Makes car distinctive; potentially improves night driving | Can be distracting and attract the wrong attention |
| Vinyl Decals | Effective form of advertising and branding; can enhance the car's appearance | Can look cheap if overdone |
These given examples are only a guide. There are likely many other advantages and disadvantages that you may experience if you customise your car.
How to Buy Customisation Parts for Your Nissan on eBay
If you would like to purchase your customisation accessories from eBay, and want a broad overview of available products, conduct a general search such as "Nissan custom&" and view the many applicable listings. Otherwise, if you have a more specific item in mind, enter something like "custom car paint&", which returns item specific results. After you have found some items that interest you, find other comparable listings so that you can make all the necessary comparisons. Go through all details provided by the seller, paying particular attention to product specification and compatibility, terms of sale, and the returns policy.
You should also endeavour to learn something of your designated seller. Determine their eBay reputation by checking their customer feedback rating and also if they have an eBay top rated seller certificate. Read previous customer feedback if you need to feel more confident in your seller before making a purchase.
Conclusion
The customised car is a thrill to own and drive. To choose your own modifications and tailor the design of your Nissan car, can give you a sense of having created your own automobile, and one that expresses your identity. It goes without saying that after putting this much love and attention into your car, you need to look after it, but this cannot be emphasised enough. A customised car left on the street overnight, or even in a carport in a metropolitan area, is asking for trouble. Car thieves, and even those less criminally inclined, can find the temptation of breaking into an unprotected customised car too great to resist. Not only, therefore, must you include the best electronic security system for your car, you must also house it in a lockable garage if possible.
eBay represents the most logical starting point from which to begin looking for your needed gear. However, to minimise the total expenditure of your Nissan customisation, it may well represent the finishing point as well.