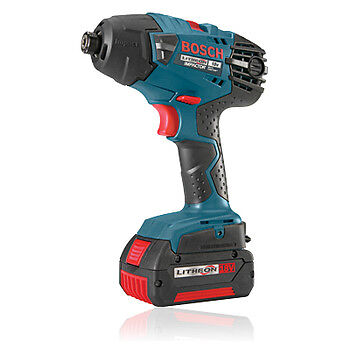 Cordless drills are the new-fangled electric power tools, packed with unfettered muscle to take on the toughest of tasks along with greater portability for the most versatile of options. No self-respecting home, workshop, garage, business, or industry is without this small but essential implement with a big important job to do. Whether it is a DIY project, a contract to build a house, or that roof repair your spouse has been nagging you about, this compact tool, which runs on rechargeable batteries, makes short work of your tasks, giving you more time for other more important matters in your life.
If you are shopping for a new drill or need to replace a broken one, there are many shops where the drills are easily available. Brick and mortar electric shops and online auction sites like eBay offer a wide variety for you to choose from, with online stores offering lower prices for the same products because of minimal overhead costs. Knowing what to look for makes your shopping task that much easier, so take time to inform yourself regarding the different types of cordless drills and how using them improves your construction and maintenance skills, as well as the best way to choose drills from eBay's massive selection and buy the one most suited to your needs.
Research Your Cordless Drills
Research cordless drills online, check out power tools forums, and look for product information from websites of well-known manufacturers such as Makita, Bosch, Hitachi, and DeWalt. Compare the different models and see how they differ from each other. The treasure trove of advice and knowledge is invaluable, as familiarity with a product drives away any confusion and gives you an upper hand when shopping.
Cordless drills are safer to use, more lightweight, portable, and convenient than the corded ones; however, corded drills usually have more torque and horsepower and cost less in the end. In spite of this, using cordless drills improves your construction and maintenance skills, making them a worthwhile investment.
Types of Cordless Drills
The six most common types of cordless drills are the standard drill, the hammer drill, the drill and screwdriver, the impact drill, the rotary hammer drill, and drill sets. They are categorised according to their function and respective features. While most drills are versatile, ensure that you use the right type of drill for successful completion of its intended work.
The standard, all-purpose drills are cordless drills at their most basic, where the drill bits used have particular features to perform particular functions. They are easy to adapt to other useful tools such as hammers and screwdrivers. Hammer drills are similar to standard drills although they have a special feature that both drills and hammers the power bit. This hammering is ideal for drilling into concrete, brick, or any other floor or wall surfaces. Weighing less than one pound, the drill and screwdriver types are light and small, mostly pocket-sized. They are not as powerful as the other drills and are a little slow to work with, making them suitable for the lightest of tasks.
Impact drills usually have more torque than the standard drills and add a lot of twisting power. As they have an internal hammer that is noisy, many users need to wear ear protection to work comfortably with the impact drill. Their speed is slower than standard cordless drills. A rotary hammer drill is a standard drill with a rotary hammer bit that makes it ideal for drilling through concrete. Superior in both strength and shock-absorbing qualities to the hammer drill, this is the ideal choice for carpenters and renovation enthusiasts. Drill sets are bundles that include the drill, reciprocating and circular saws, flashlights, and other attachments. While drill sets are economical, sometimes they include items that are slow and weak and of no effectiveness. The following table compares the most common types of drills along with their distinctive features and applications.
| | |
| --- | --- |
| Type of Cordless Drill | Distinctive Features and Uses |
| | Basic, all-purpose; changes function with particular drill bits; adaptable |
| Hammer Drill | Has special implement to drill and hammer using the bit; drills into concrete, brick, and other floor and wall surfaces; ideal for DIY projects |
| Drill & Screwdriver | Lightweight, small, pocket-sized; not powerful, slow to work with; good for light repairs |
| Impact Drill | More torque and twisting power than standard drills; internal hammer loud, requires ear protection; slower than standard drills |
| Rotary Hammer Drill | Stronger than the hammer drill; excellent shock-absorbing quality; ideal for drilling through concrete and for renovation projects |
| Drill Set | Bundled items; economical; sometimes not good value for money with slow and ineffective implements |
When you match the right drill to your task, then you have fewer chances of developing problems. A mismatched drill might not be up to the task and damages easily, or might cause damage to you or your project. Use the features outlined in the table above to come up with your ideal cordless drill.
How Cordless Drills Enhance Your Construction and Maintenance Skills
Some features of the cordless drills improve your construction and maintenance skills significantly, giving you greater productivity, speed, and comfort, as well as improved safety. Working faster and better gives you more quality time to spend on other issues. These drills are of a sturdy construction, good enough to last a decade or longer with good care, and are so versatile that they have found their way even into the kitchen spice racks.
Greater Productivity, Speed, and Protection
Demanding tasks are a piece of cake for this powerful tool because of the high-energy Lithium-ion batteries that last and last, and do not leach toxic material into the earth. What is more, the lower downtimes and faster recharges on the batteries supplement the resulting increase in productivity. If you have spare batteries while working, you can work continuously without interruptions. The increased speed means you do more work in less time. Modern cordless drills also offer increased protection because they do not have trailing cords and eliminate the risk of snags and tripping users.
Greater Comfort, Versatility, and Durability
Thanks to eco-friendly lithium-ion batteries, cordless drills are fast shedding their weight. They are more lightweight and engineered for comfortable holding, with ergonomic grips and better balancing. This lightweight characteristic also makes them easier for you to handle longer without tiring your arm and hand. Multiple applications mean you do not need many tools around as the cordless drill does the same job when coupled with different drill and power bits.
Also useful are some attachments such as the sanding and cutting discs, grinding wheel, or the paint paddle. This is cost-effective because it allows you to buy one tool in place of many others. The cordless drill is so versatile and fun that you can turn it into a kitchen power tool with slight modifications. Think cordless drill whisks, pepper mills, and cheese graters; they even help with scrubbing dishes. With the advances in technology, modern material can keep a cordless drill working for over 10 years with daily use.
How to Buy Cordless Drills on eBay
The dazzling array of cordless drills on eBay assures you of a satisfactory purchase. It is highly unlikely that you can find such a wide selection anywhere else: as an astute shopper, you can easily find your way around, using the features and considerations outlined above to get your money's worth. An easy keyword search for 'cordless drills'' displays thousands of results for your viewing pleasure. The results page also shows the number of listings available; if they are too broad, you can narrow the search using filters like 'drill type', 'brand', 'condition', and 'voltage' to fine-tune results to your specific needs.
Make sure the specifications described match with your requirements. Check photos of interesting listings for signs of wear, paying special attention to the drill's chuck, which wears out more often than other parts. This is mostly for drills in used condition; however, even with drills in new condition, which come in their original package, a quick check is not a bad idea. Once satisfied, pay the seller and wait for your drill. Do let the seller know once the cordless drill arrives and leave feedback on your experience.
For the Best Shopping Experience on eBay
Buy from eBay top-rated sellers who promise to deliver fast, with the Top Sellers Plus guaranteeing it within one day; the service is top-notch as well. Be sure to pay with the recommended payment method, PayPal, for security and speed.
Conclusion
If you want to do your work right, you must work with the proper tools. Cordless drills are chock-full of the right implements, with their myriad power bits and just one compact and powerful body. Cordless drills are so useful that many consumers consider them staples in their toolboxes and good for all types of situations. Using such drills enhances your construction and maintenance skills by increasing your speed and productivity along with greater comfort. The versatility feature opens up the drill to many uses across all industries and is a safer option than the corded types because there is no risk of tangles, snags, or accidents. The superior construction and material ensure that the drill lasts a long time. Since one can last up to 10 years, you should be careful when shopping to ensure that what you buy is the right tool for you. Many of the factors outlined above are useful to keep in mind when buying a cordless drill, and no shopping experience is swifter and more pleasant than on eBay.
Once your package arrives, surprise everyone by offering to take up all the odd jobs around the house. Do not get so trigger-happy with the cordless drill's performance, though, that you nail all the doors shut.