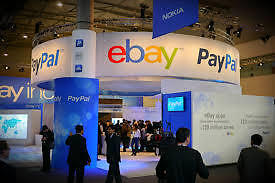 or The Hazards of Defective Seller Ratings and Why eBay Feedback is Failing Sellers
INFO KINDLY SUPPLIED FROM *LITEZ* PAGE.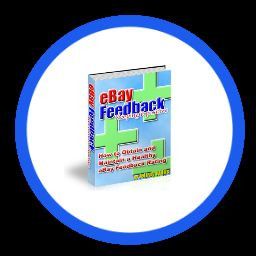 As it stands at the moment a buyer can leave 3 types of feedback for a seller: positive, neutral, and negative; whilst a seller can only leave positive feedback. This, in turn, is complimented with the addition of DSR (Detailed Seller Ratings), which are only displayed once a seller has at least 10 buyer ratings and cover four key areas of a seller's interaction with a buyer: Item as Described, Communication, Dispatch Time, and Postage and Packaging Charges. When a transaction is completed on eBay both the buyer and the seller are expected to leave feedback for each other, with the buyer rating their experience with a comment and DSR scoring. The seller's overall feedback score and DSR are then used in calculating whether they are eligible for various Powerseller (soon to be Top Rated Seller) bonuses and search standing (how visible their listings are on eBay). In theory this sounds like a good method. In practise it's a nightmare.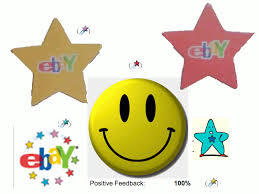 Take this scenario, for example:
Buy an item from a seller (a nice cheap item with low postage, so total cost less than a couple of pounds).

Decide (either before or after you receive the item - it doesn't matter which) that you don't want the item and raise a PayPal dispute (as would actually be recommended by PayPal in the event of a buyer not being happy with something).

Insist on a refund on the grounds that you have not received the item. - It is unlikely that the buyer will have used Recorded Delivery or some other form of trackable delivery ( note: eBay are planning on phasing out insurance as an option in listings within the next couple of months, making it even more unlikely that trackable delivery will have been used!) unless you requested it or paid for it in with the cost of your purchase, so the seller won't be able to prove that you have the item regardless of whether you have actually received the item yet or not.

Now leave negative feedback for the seller and all 1s or 2s on their DSR.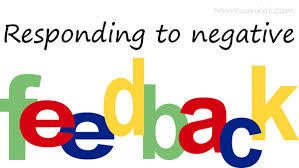 Congratulations! - You have just grievously damaged the seller's standing in eBay (including the visibility of their listings) and there is not a thing they can do about it, save trying to have your feedback comments removed (this can usually be done if the seller is prepared to spend an hour of so submitting a Notice of Defamation to eBay detailing why they believe the feedback was unfair and why it should be removed, etc. and can often take at least a couple of days before the comment is removed); but even then the damage inflicted on their feedback score or DSR will still remain, as will any damage to their search standing (and there is absolutely nothing to prevent this from happening several times, even if the seller sensibly adds those buyers leaving negative feedback to their blocked bidder list).

In fact, a buyer does not even need to raise a PayPal dispute to damage a seller's standing on eBay and neither do they need to have paid for an order - negative feedback and bad DSR scores can be left right from the moment that a buyer confirms a Buy It Now purchase or becomes a winning bidder on a listing.

...and they could do this to hundreds, if not thousands, of sellers and even if eBay stopped them it is highly unlikely that there would ever be any attempt to undo the damage they had done unless it was to become a major publicity issue for eBay.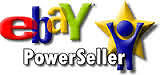 So why publish this? - Is this some kind of vendetta against eBay?
No, this is not some kind of vendetta against eBay. Aside from the above scenario speaking for itself on the potential problem of feedback and DSR abuse, increasingly over the past few months I have been seeing other sellers, many of which have previously been very successful, being hit by high levels of negative feedback and adverse DSR, where the basis of the negative feedback has been questionable to say the least.
SORRY BUT DUE TO DATA PROTECTION ACT
I am unable to add any further information on this subject as of the personal matters involving the writer who wrote this information for us all to read. I trust though that what has been written here gives you a deeper in site to feedback and what it meens to us all. Thank you.