So, you fancy getting a hot tub... that's great! They're a perfect garden haven. Great for hydrotherapy and muscle relaxing after a workout, family time, or some romantic evenings with your other half... we're saying nothing!

But if you're new to the world of hot tubs, there's so much to consider. Size, shape, jets, pumps, controls...

Well, fear not. We've written a handy, simple buying guide to make the process easier for you.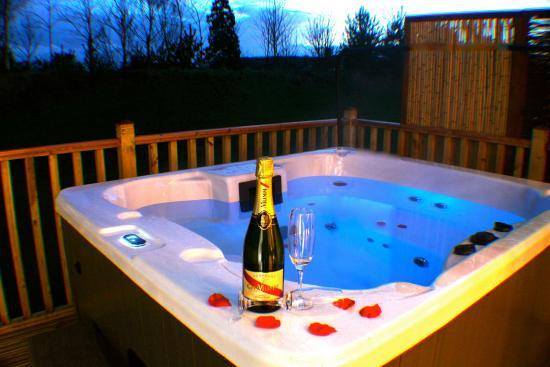 1. Do Your Research
Doing plenty of research online is a great idea. Find out what sort of shape and size you need, what your power supply outside is like (do you need an isolator switch fitting?) - and look up brands. There's a huge number of online retailers, most without showrooms, selling cheap spas that are cheap for a good reason... they're rubbish! Check the warranty, make sure it includes significant parts and labour coverage. Read online reviews, to find out about any horror stories.
2. Plan Your Garden
Try to imagine where your hot tub will go in your garden. Don't forget to consider what direction you'll be facing, so the positions of the seats will matter. Will it sit on concrete, or decking? Is there privacy from neighbours? We will always be on hand with advice and help, and if you buy from us we make sure that your delivery and installation is as hassle-free as possible.
3. Build Quality
At H2O Hot Tubs, we argue that the best hot tubs are ones that will provide you with many years of pleasure and entertainment, and they won't cost you a fortune to run. Hot tub running costs can vary massively, so ask the retailer about economy. Generally, if a hot tub is built well and has good insulation inside it, the better it will be at retaining the heat, so your electricity bill will be lower! Some other indicators of a good hot tub is the base. You need a good quality ABS base, ideally with insulation inside it. And a thick cover is good for retaining heat, and ideally a tapered one so that rainwater doesn't pool in the middle and make the lid bow.
4. Size Matters
You can get hot tubs in all shapes and sizes. It's important to think of how much space you have in your garden, with room to move around it and for side panels to be removed for a service or possibly a repair down the line. Think about the number of people you'll have in it... you don't want to all be cramped up together. Also think about the height of the people that will use it. Most good hot tubs are around 90cm high, so plenty of space especially if it has a lounger seat or two.
5. Hydrotherapy
According to Wikipedia, hydrotherapy involves the use of water for pain-relief and treating illness. You want to find bearingless jets with no moving parts. These will be more powerful and clog up less, meaning you get a good quality water massage at all times. Many spas including H2O Spa models have different shapes and sizes of jets to allow for varying pressures.
Questions?
If you have any questions about which hot tub to get, if one is suitable, or anything at all related to hot tubs, please give us a call or drop us an email... we'll be happy to help!

0333 990 0320

Sales lines open: Mon-Fri 9am-6pm, Sat-Sun 9am-2pm
Technical Support lines open: Mon-Fri 10am-4pm