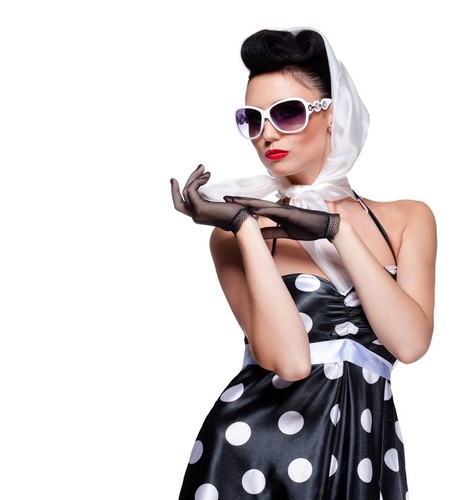 Many men enjoy the touch of style a quality pair of sunglasses can bring to a look. No matter how minimal a man's outfit is, putting on the right pair of stylish sunglasses can be transformative and make a clear fashion statement. Of course, keeping up with trends or buying stylish sunglasses can become a sizable burden on a man's wallet. Brand name stylish sunglasses can cost hundreds of pounds and, if one feels the need to replace them regularly, can quickly run up quite a tab. Buying affordable stylish sunglasses, however, is not out of the question. A man does not need to sacrifice style for a little fiscal prudence. By approaching the marketplace wisely, armed with the right information about style types and strategies to achieve different sunglass looks, men can find just the sunglasses they are looking for at competitive prices. Sunglasses are widely available at mainstream retailers, however, one may find a wider selection at affordable prices online at the auction site, eBay.
Forego the Brand Names
Many stylish sunglasses can be found that replicate the styles of name brands at a fraction of their upscale prices. When major trends come into play in the fashion world, it is only a matter of time before they are being recreated by manufacturers outside of the major brand names. Men who want the latest top-of-the-line brand name-style sunglasses, but do not want to pay an exorbitant price, should keep an eye out for quality generic replicas. The simple absence of a logo can save a consumer plenty of pounds in the end.
Sunglasses may be listed as in the 'style' of a certain brand. Looking for these flags can help a man concentrate on more affordable versions of the marquee items he wants. For example, if there were a fashion brand named 'Blake', more affordable versions might be marketed as 'Blake-like' or 'Blake-style.' These little cues can get a man the exact pair of stylish sunglasses he wants without paying too much in the end.
Consider Shopping in the Vintage and Used Marketplaces
Buying second-hand items is a very viable way to find fashionable choices at a more comfortable price point. Since the resurgence of both the vintage and the used marketplace in recent decades, the second-hand space has become a useful way for style-conscious people to recycle their belongings for price-aware consumers to grab.
Vintage Stylish Sunglasses for Men
The vintage marketplace can offer some attractive choices for men when it comes to sunglasses. A classic pair of aviators, for example, is a look that never goes out of style. Vintage clubmasters, as well, can add a touch of class to a man's look that might not be available in the contemporary marketplace. Most of the choices in the vintage market are sunglasses that have stood the test of time and established themselves in the iconography of fashion. As such, a vintage pair of sunglasses can deliver guaranteed style. Particularly relevant or iconic vintage sunglasses can also add a bit of status, given their provenance and rarity.
Used Stylish Sunglasses for Men
Used sunglasses can also give men an affordable alternative to name brand sunglasses. Many men might give up a pair of sunglasses after a season or few months of wear, opening up a range of possibilities for individuals who do not want to spend money on brand new sunglasses. Online auction sites such as eBay have extensive catalogues of both vintage and used options that can greatly aid a man in his search for affordable stylish sunglasses.
Types of Stylish Sunglasses
When perusing the used or vintage marketplace or looking for name brand-style sunglasses, it can help for men to have an idea of some of the more prevalent and on-trend styles available today. The following are some of the most popular options in stylish sunglasses available in the marketplace.
Aviator Sunglasses
Originally designed for U.S. navy pilots, these sunglasses have become one of the classically masculine looks in sunglasses. Aviators typically feature oblong lenses that can be mirrored or tinted and a thin wire frame. The frames on aviators are usually created from a metal alloy and can look silver or gold in appearance.
Some modern aviators feature a one-piece lens which runs from one lens to the next over the bridge of the nose. The frames on these aviators can be a mix of both acrylic and metal alloy elements. Some sunglasses in this category are actually rimless, giving them a sleek and modern edge. These types of aviators are sometimes listed as celebrity aviators since they are often seen worn by prominent figures from sports and movies.
Wayfarer Sunglasses
Wayfarers were popular sunglasses in the 1980s that have begun to experience a renaissance with many modern designers resurrecting the motif in their own sunglasses. Wayfarers have a square lens top and rounded off lens bottom, and they come with a thick acrylic or plastic frame. The classic wayfarer look features a black frame, but brown and tortoise shell frames can be quite common as well.
Sports Sunglasses
With their sleek, aerodynamic lines and polarised lenses, sports sunglasses can make a bold statement when worn by a man. Sports sunglasses can be sport-specific with special lens incorporated into certain glasses to respond to specific environments. For example, snow-specific glasses can have a lens that works on limiting sun glare on white snow, while running glasses might be engineered to reduce glare from overhead sun.
Retro Vintage Sunglasses
Sunglasses that evoke bygone eras are now going through a retro renaissance. Sunglasses from the 1970s and 1980s are gaining popularity as well. These retro vintage sunglasses can follow the basic black wayfarer style that was so prevalent in the 1980s or the Ray Ban-style oversized aviators of the 1970s. Any of these retro vintage options can be a great way for a man to add some personality to his style in a way that is still on-trend.
Celebrity-Style Sunglasses
Sunglasses that are designed to replicate a specific movie star's or sports star's sense of style are another great option when it comes to choosing stylish sunglasses. These trendy items are pulled straight from the pages of men's fashion magazines and can be relied on to be on-trend and extremely viable as a status accessory. Celebrity-style sunglasses come in a dynamic range of styles, some incorporating the retro or the aviator looks, giving men room to experiment and explore their options. For more inspiration, shop the look on eBay.
Shopping for Affordable Stylish Sunglasses
Looking for affordable, stylish sunglasses in the offline local retail world is an obvious possibility, if a man is willing to include local vintage and second-hand shops in his search. Local opticians and clothiers, as well, may have some brand name replicas that are priced affordably. However, by and large, the online marketplace is a much more dynamic space for accessing and purchasing sunglasses for men. Online auction sites in particular, as epitomised by eBay, offer access to some of the largest catalogues of eyewear, carrying everything from brand name sunglasses to rare vintage pieces.
Buying Affordable Stylish Sunglasses on eBay
Starting a search for sunglasses on eBay can be done in many ways, but the most direct is to run a basic search on any page on the site. You can run a search with a term such as 'used men's sunglasses', which pulls up an enormous range of listings and gives you an overall sense of the marketplace on the website. From there, you may look through eBay's related search suggestions which can help refine your search. You may also conduct a new search with more specific search criteria such as 'men's used black aviators'.
Take the time during your experience on eBay to get to know the sellers with whom you are planning on doing business. Familiarising yourself with their practices can help ensure that you get the right pair of sunglasses in a timely, cost-efficient manner. You can get to know a seller by reviewing that vendor's past auctions. You can also read through feedback that seller has received from other customers. When your own purchase is done, consider leaving your own feedback to help future customers on the site, as well.
Conclusion
If he shops wisely and with the right information in hand, any man can find and purchase stylish sunglasses without having to worry about running up an enormous tab. Affordable options such as replicas of brand name designs and vintage sunglasses provide men with an easy way to look on-trend while bypassing the need to spend hundreds of pounds on a single pair of frames. With the advent of online auction sites such as eBay, men have a consolidated purchasing point from which they can look at every type of affordable sunglasses on the market. Everything from rare aviator sunglasses from the 1950s to the latest celebrity-style sunglasses can be found on eBay, giving men a one-stop shopping experience. By reviewing listings and taking the time to get to know the vendors on the site, a man can quickly and efficiently supplement his collection of sunglasses. Thanks to eBay, a man can be sure to find what he needs to look polished and stylish in the months to come.