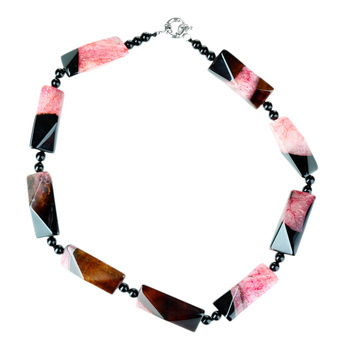 With its large selection of new and used products, eBay is an ideal site to search for creative toys such as bead art. This activity has existed for centuries and continues to prove popular with children all around the world.
There are plenty of options when choosing the beads, and lots of different things they can be used for. eBay has a great assortment to choose from, ensuring everyone can find the right toy for the right price.
Bead Art makes a great gift anytime of the year and lets children create pieces of art at their own pace. Its constant popularity is due to the rewarding experience it offers. Bead art and bead jewellery creation are timeless activities that can be enjoyed alone or in the company of other children. This guide will help buyers navigate eBay to find the set and correct beads required.
Types of Beads
There are many types of beads, and they can be made from either natural or synthetic components. The beads used inchildren's jewellery and art sets tend to be made from synthetic components, the most frequent being plastic. All plastic toy beads are made from non-toxic materials.
Natural Materials
* These can be organic (plant or animal based), or inorganic (pure mineral base).
* Made from wood, amber, jet coral and horn.
* Some undergo human processing such as dying.
* Inorganic materials come from stones and metals.
Synthetic Materials
* Most common found bead in children's toys is plastic.
* There are many types of glass bead now. Used in jewellery making and for decorative art pieces.
Bead Art- A Brief History
Bead art is a beneficial and constructive pastime for children to engage in. It helps develop expression and imagination, while boosting the child's attention to his work. This form of art has existed for a long time and is enjoyed by people of all ages.
Ancient tribes used hollow animal bones strung on fibre to create jewellery for their clans. These pieces were created for decoration and also to signify status within the tribe. Around 3,000 years ago the Egyptians invented the craft of glassmaking and with it found a new substance to create beads with. Plastic toy beads are a relatively new product, having been introduced to the world by the toy company Munkplast AB, in 1958 in Munka-Ljungby, Sweden.
The beads used in children's bead art are typically plastic tubes between 1mm and 7mm in length. These are known as seed beads and vary in colour. Pre-drawn backgrounds can be used and the majority of bead art on eBay contains designs. The beads are then glued to the background, corresponding to its colours. They create a simple, mosaic-like piece of art. Some of the sets use pegboards, meaning they can be reused over and over. The amount of colours varies from product to product but beads from different sellers can be combined. This means that multiple sets can be bought at different prices.
The bead art sold on eBay ranges from licensed character sets, to create-your-own backgrounds. Additional beads can be bought in large quantities for very affordable prices.
Bead art is not limited to just picture creation, and a number of listings on eBay are for jewellery making. These are aimed at older children and with these sets they can create necklaces, bracelets, earrings and more. With these products, only the beads supplied are recommended for usage. The seller does not supply additional beads for these sets, unless it states so on the product page.
Are the Beads Safe?
Due to the small size of the beads, all manufacturers recommend that children under the age of three do not use this type of toy. eBay asks all sellers to make sure this is apparent either in their listings or in the photograph of the bead art set.
It is important to double-check the age recommendation as some sets are intended for older children and may contain electrical components.
Always ensure that the child is the adequate age for the toy. If this is a gift for another person's child then make the parent is fully aware of any safety precautions.
Searching eBay for Bead Art
* To start a search for a bead art set, first go to the All Categories portal on eBay.
* Click on Creative Toys and Activities link, found under the Toys heading.
* This will bring you to the listings page. Once there, type in Bead Art and click search.
* The next page is the Bead Art Listings page. This page contains a set number of listings best matched to your search.
* The categories list on the left of the page allows for specific searching, containing many filters for the listings. There is also a drop down menu on the right that can edit the listings to showLowest Price first or Highest Price.
* At the bottom of the list, find the country filter. The location of the product should be taken into consideration if buying for a special occasion. It may take longer to receive items from international sellers.
* The number of listings can be adjusted at the bottom of the page.
* Clicking on an item's title will bring up the product page that contains all information relevant to product, pricing, postage and the seller.
* Postage and payment details are found beside the Description header. This contains the information on the price of postage and the location of the seller.
* The estimate delivery time and delivery service is also contained in the Postage and payment section.
Choosing the Right Set
Prices of bead art sets on eBay range from £1.49 to £50. They make a great present for any occasion and can become a constructive hobby for children. The categories list offers an advanced search through age. This is a quick way to start searching for the right gift. It also makes sure that the difficulty rating and safety requirements are taken into account. Never buy a set for an age older than the intended receiver.
Once you've found the bead art required, clink on the link in the title of the listing and you will be brought to its product page. This page contains information about the bead art and its condition and usage. The current location and bid price is to the right along with how long is left in the auction. Information and help dealing with the bidding process can be found on eBay.
Some items on eBay are listed as Buy It Now, meaning that these are items are sold on a first come first served basis. Unfortunately you cannot bid on these items. More information on Buy It Now can be found on eBay. There may also be a Best Offer option but this is not always present.
If having trouble finding the bead art needed, try using eBay's search tips. Additionally there is a Want It Now option that lets eBay's online community know what you're looking for. Also try using variations in your search words e.g. Bead Jewellery, or Bead Toys. Due to the large database of eBay sellers you're almost guaranteed to find exactly what is wanted or a suitable alternative.
About the Seller
When purchasing items on eBay there are a few things to take into consideration.
* Every purchase should be accompanied with a quick search of the seller's history. It's an easy way to see how they're rated by other eBay users, and if their products are as described and sent on time.
* If there is not enough detail about the product, you can contact the seller and request more information. This is done by clicking Ask a Question, which is located underneath the description box. It can also be used to request more photographs of the product.
* When buying a more expensive item, it's always a good idea to check that item's current retail price. From there, work out if the starting bid or Buy it Now price is fair.
* If you do have any issues with a seller you can contact eBay online on the Resolution Centre page. This is found in the Customer Support drop menu, on the top right hand side of the page. The Customer Support page can help with any problems you may be encountering.
* All transactions done on eBay are handled by PayPal and eBay users are protected by the Buyer Protection Programme.
Conclusion
Bead art makes a great gift, as evident by its constant popularity in history. It can be enjoyed both by boys and girls aged three and up, but some of the sets require adult assistance or supervision. Always buy from a trusted seller with a higher positive rating so you can be sure of the products authenticity.
Ask any questions you may have. If you can't see what you're looking for, remember to contact the eBay community. Be aware of delivery charges and estimated times, especially if the bead art set is a birthday present.
eBay offers more variation than toy stores or online retailers due to its network of sellers. It also creates a more personal shopping experience and allows for easier contact between buyer and seller.
eBay provides new and used items at attractable prices, with a greater choice than competitors. Bead Art is just one of the many great gifts to be found on the site.