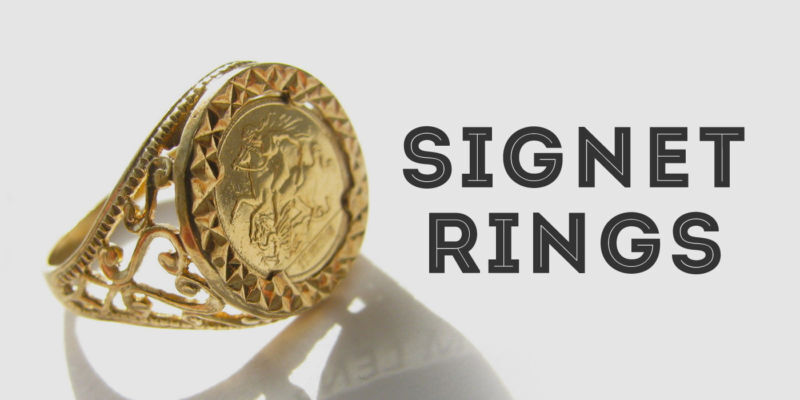 The class ring, military ring, club ring. - it doesn't matter what you call it. Historically,
signet rings
played a very important role in business and politics. Used as a seal, the gentleman would use his ring which featured his unique
family crest
,
emblem
or
monogram
to sign legal or important documents, some of which played remarkable roles in our history books. By dipping the ring into hot wax or soft clay, the ring left a distinct seal that was considered, at the time, to be more official than that of a signature.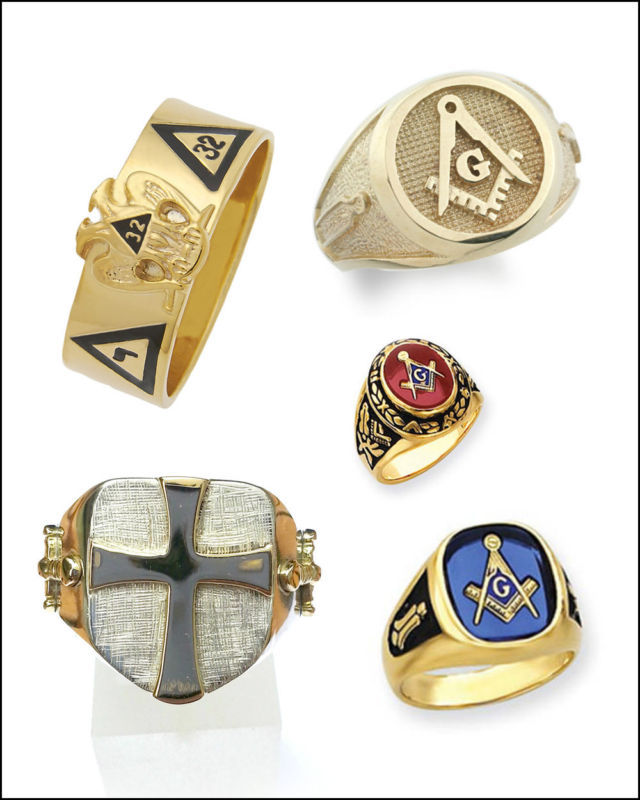 Despite some people having signet rings that were handed down, most of them are actually quite modern. For many centuries the ring would be destroyed when the owner passed away. Because they were worn by noblemen, they weren't copied and were considered very valuable, hence their name 'signet' which is translated to mean 'a small seal employed for formal or official purpose'.

By the Middle Ages and well into the nineteenth century, most men wore these rings with some form of a badge on the flat side. With the King's signet being the most prized signet in the world, all men viewed their rings as important artefacts. It was a mark of elitism, class and that you were a member of the superior society of men if you had a signet ring. It was the first true piece of jewellery used for a distinctly practical purpose.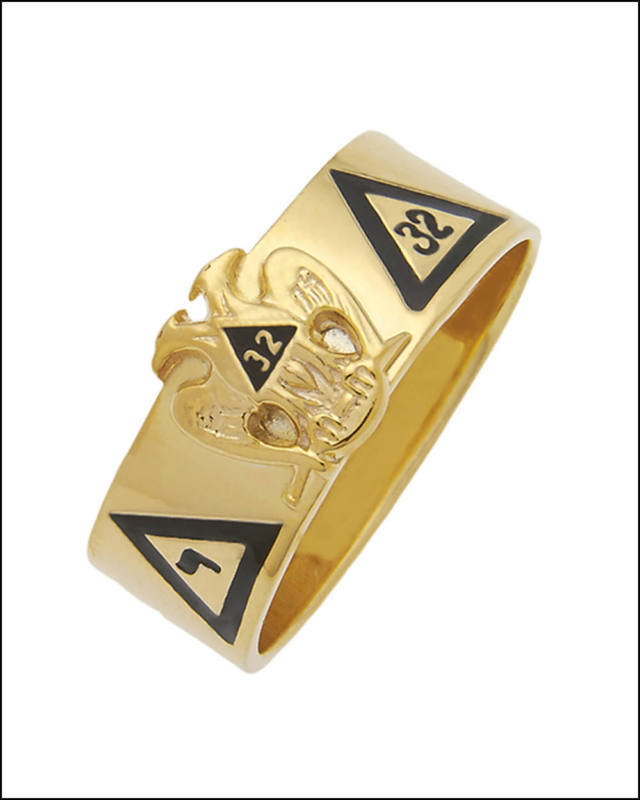 In most cases today it's a matter of personal style when a man wears a signet ring. As discussed, some societies such as the Freemasons and other organisations offer rings to their members. While not used in the same fashion exactly, these rings are still marks of status and seals of authenticity, although, with the internet, it makes it easy to purchase counterfeits. This is why many of these organisations also rely on other methods of authenticating who they are.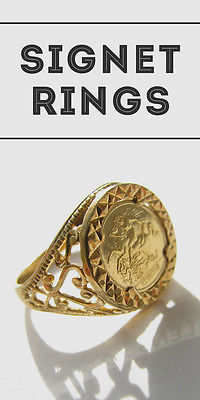 Some clubs, corporations and families continue to give seal rings as gifts for a certain length of service, a graduation or a commendation. Many military men wear signet rings that reflect their rank as a status symbol whereas others wear symbolic rings to showcase the regiment they served with.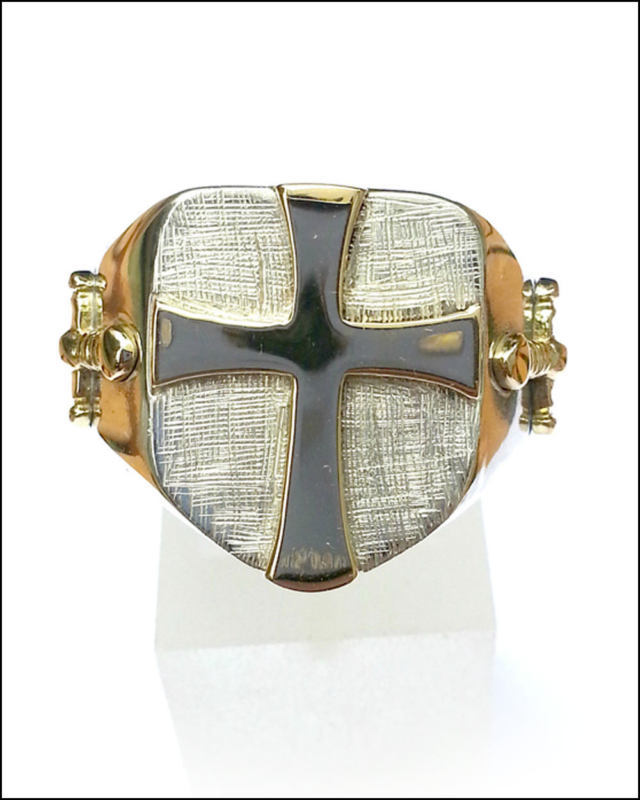 For Men Looking To Acquire a Signet Ring, eBay Is an Ideal Forum To Find Numerous Styles That Will Suit You
There are six shapes most commonly available in signet rings, with of course others that have been introduced over the years. Here are the popular six which have lasted through time:
By and large the most popular signet ring shape, it's very easy for the engraver to work with. It's quite traditional and always looks spectacular, yet conservative when made correctly.
The Oxford is a term to describe a squarish ring that takes the shape of a solid square or rectangle, yet rounds the corners for some elegance. It's quite heavy and requires a certain man to wear it well.
Often called the 'chunky' ring by craftsmen, this ring is chosen by those who are looking for a heavier and more distinctive ring.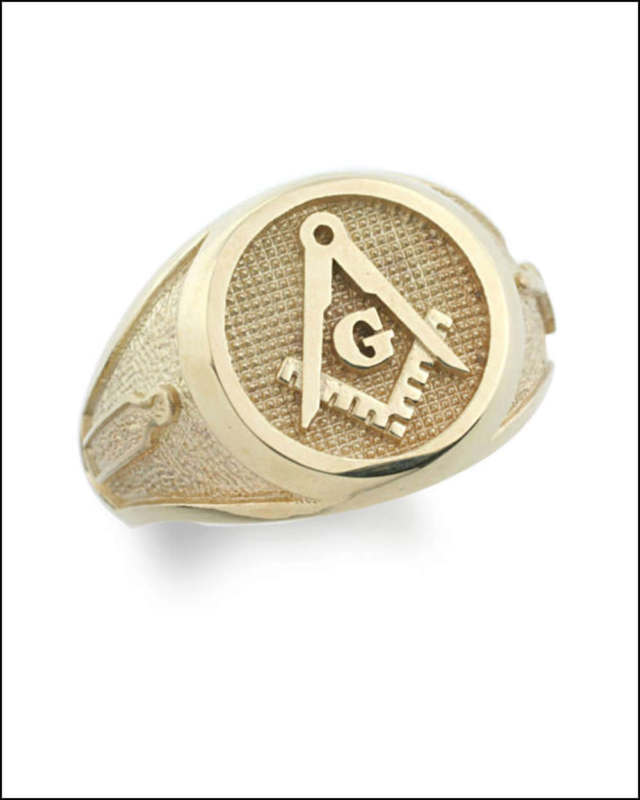 Buying Tips:
If you plan to use it as an heirloom, stick with solid gold or silver and avoid plate since it will deteriorate over time.
If you can't afford gold, consider various metals that cost less such as steel or even tungsten.
Be sure to buy the proper size for your finger or a size that can easily be altered to fit you.
Look for markings that you don't want in the ring. While gold can easily be altered, other metals often prove to be difficult.
Avoid purchasing club or association rings if you're not affiliated with the organisation. Actual members may take offence to someone outside their ranks wearing their ring. This is especially true for military, Ivy League schools and organisations like the Freemasons.
Negotiate the price. Often signet rings have a personal story to them and owners become attached. Therefore, the asking price may reflect that. Feel free to negotiate with any seller in a Buy it Now scenario or revert to bidding at auction.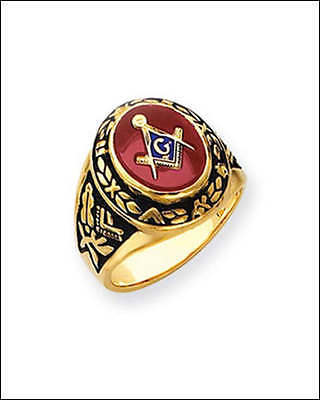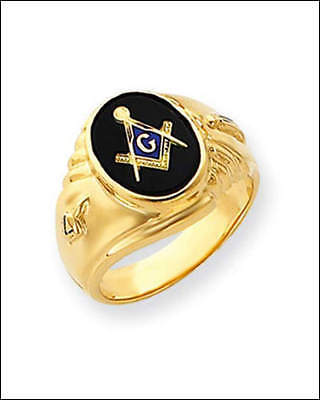 Whether you wear the ring as a status symbol, for authentication or simply because it was handed down to you, a signet ring is still considered a mark of the elegant gentleman when it's simple and fits well. A small, gold pinky ring will always look more elegant than an oversized black steel ring.