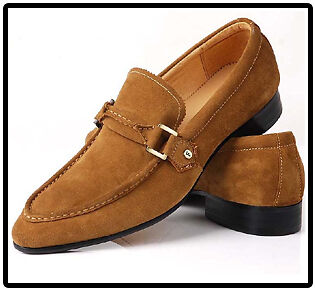 About Suede Leather
Suede Leather has no protective finish on it but is still quite easy to clean and is quite durable. Although this type of leather absorbs water, most spillages can be removed easily, but oil based products can be difficult to remove unless treated quickly.

This type of leather is quite robust so cleaning it quite easy with our products and you do not have to be too careful when cleaning it as its not easily damaged.
How to Care for this Type of Leather
Suede leather is fairly easily to maintain. Things to avoid getting on this type of leather are oil based products, as these can soak deep into the surface and if left for too long will dry and cause a stain, also hot oil can burn the fibres causing a shadow. Most spillages such as coffee, squash and wine can be removed but they really need to be treated quickly and not left to dry if possible. Suede is not something that requires conditioner but you can apply a
waterproof protectant
to provide a protective layer that will help to repel liquid making it more durable and easier to clean.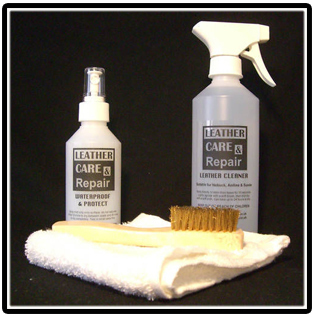 Buy Suede Care Products
Generally our
suede cleaner
can remove most stains even if left for a while.
Waterproof protectant
is a good way to maintain this type of leather as it helps to protect the surface from dirt and spillages.
The complete
Suede Cleaning Kits
we supply also have brushes and cloths, which provides you with everything you need, including full instructions to shown you how to get the best from the products.
View All Suede Care Products