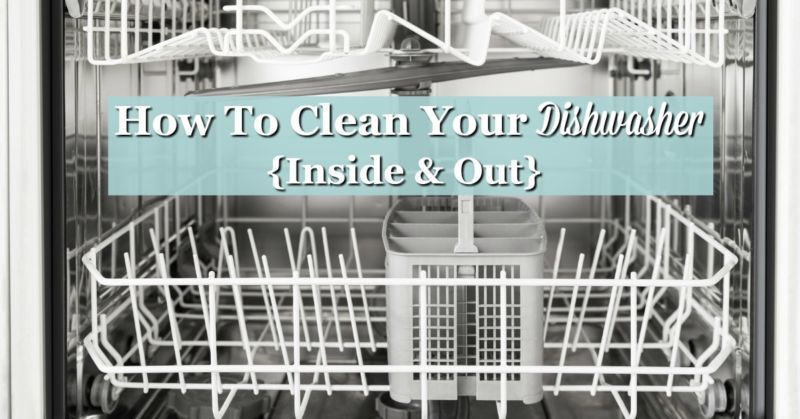 Your dishwasher is designed to clean your dishes but with time you also need to clean this often used appliance itself. That's no surprise really. Your dishwasher is a warm, wet environment that gets dirty dishes and utensils put into it on a regular basis, so no wonder it gets dirty. Fortunately though, with just a few actions, you can use the power of the dishwasher to help clean itself, so maintaining a clean dishwasher doesn't have to be tough. Here's how to clean the inside and outside of this appliance.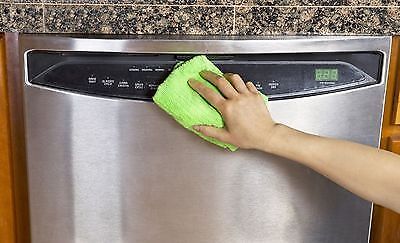 How To Clean the Exterior of Your Dishwasher
With use the exterior of your dishwasher can get dirty, with splashes, smudges, fingerprints and more. Usually wiping the exterior down with a slightly damp
microfibre cloth
will be enough to remove dinginess. However, if that isn't enough a very small amount of
washing up liquid
on the damp cloth will remove greasy buildup. Use another clean damp microfibre cloth afterwards to rinse away the washing up liquid. The important thing to remember when cleaning the exterior of your dishwasher is never to spray cleaners directly on it but instead spray cleaners onto the cloth you'll clean with. In addition, never use an extremely wet cloth. The reason for both these rules is to prevent you from damaging the electronics, such as the control panel on your machine, with too much liquid.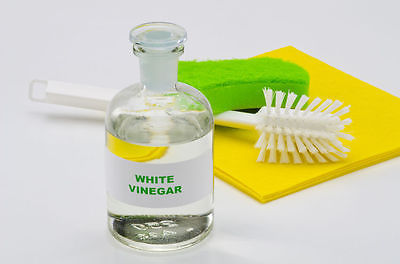 Removing Hard Water Buildup
The interior of your
dishwasher should be cleaned regularly, typically once a month
. The method you choose for cleaning depends on what is inside the appliance that is making it dirty. I have listed the most common culprits and cleaning solutions for you within this article. One of the most common problems within dishwashers is the accumulation of hard water build-up or scale. This happens with time and use, especially in hard water areas. If you don't choose to use a water softener system in your home you'll need to keep hard water build-up at bay. One of the best ways to remove hard water build-up, as well as to clean and deal with some of the other problems below, such as odour, is to use
white vinegar
, which is slightly acidic and which dissolves hard water scale. Pour a pint of vinegar into a dishwasher safe bowl, place it in the lower rack of your dishwasher and run the dishwasher empty, without detergent. During the washing cycle the vinegar will be dispersed and help remove hard water deposits and freshen the machine.
If you do this trick regularly and your hard water problem is not too severe, this should be enough to keep your dishwasher clean. However, if you have a thick layer of scale or extremely hard water, adding vinegar once a month for cleaning will not be enough. You will instead need to combat the hard water more regularly. I suggest adding a product which contains citric acid as a detergent additive, each time you run your machine. When you do this you'll notice, over time, that the hard water scale will lessen and then eventually disappear and it will also help with the parts of your dishwasher you can't see, like the hoses and the water holes in the sprayer arm, for example, preventing them from getting clogged with hard water build-up.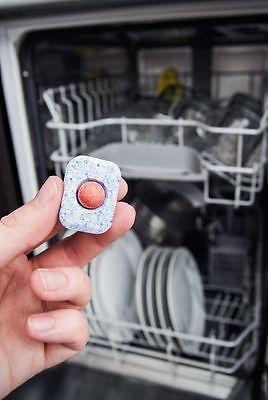 How To Remove Soap Stains
If you see white streaks or stains on the inside door of your dishwasher that seem to come from the detergent dispenser, this is a clear sign that you've got soap stains within your machine. It also indicates that you are using too much dishwasher detergent with each load. To eliminate this problem in the future keep reducing the amount of detergent you add to the dispenser each time you run the machine until you stop seeing these soap streaks or you notice that your dishes are not getting clean enough anymore. Typically you can fill up the detergent dispenser only half way and still get clean dishes.

To clean the soap stains that are currently there make a thin paste of dishwasher detergent powder and gently scrub the streaks and stains with this paste and a microfibre cloth. This should remove the marks and leave a clean surface behind. A word of caution -- never clean the inside of your dishwasher with dish soap or any soap-based cleaner not meant for use inside your dishwasher. The reason is that these products will foam and the foam will cause problems in your machine the next time you run it.
How To Remove Odours, Mould And Mildew
Finally, with time your dishwasher may develop an odour, mould or mildew growth. Again, prevention is much easier than cure. Running the dishwasher monthly with the bowl of vinegar added, as mentioned above, will help with odour issues, partially because it is often the build-up within the machine that is removed by the vinegar, which is holding onto the odours. In addition, though, make sure that you regularly clean the filter in your dishwasher if it isn't a self-cleaning variety. Dishwashers with self-cleaning filters catch food debris that is washed from your dishes and grinds that food up (kind of like a small waste disposal unit) to allow it to flush away. However, dishwashers with manual-clean filters don't automatically do this and need to be regularly cleaned so the food particles don't stay at the bottom of the dishwasher causing odour problems (as well as clogging the filter and causing additional problems such as bad drainage). You can also prevent a lot of mould and mildew problems from developing by either running the dishwasher regularly, such as every day, or letting the inside of the machine dry out completely by keeping the door open for a few hours, if you don't run it as frequently.
If you do develop mould and mildew problems in your dishwasher you should use a commercially available
dishwasher cleaner
to clean it up, especially if you have a stainless steel interior in your dishwasher. While normally chlorine bleach is a great way to clean mould and mildew, it is not recommended for use with stainless steel. Therefore, stick with cleaners formulated for your dishwasher and use the hottest water cycle you can, since hot water is effective for killing mould and mildew.
Here's another one of my guides below.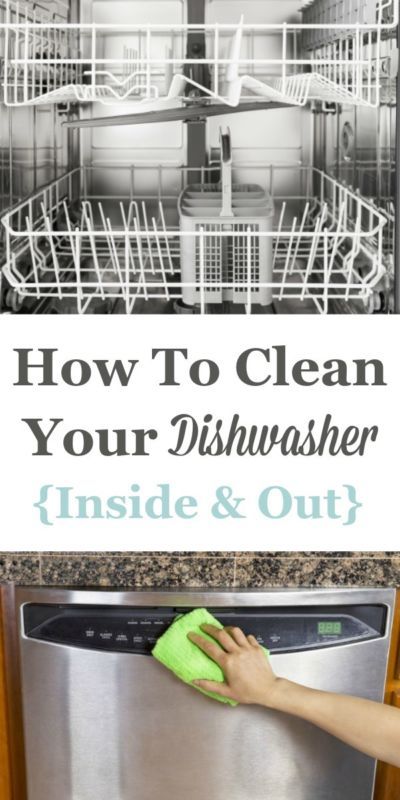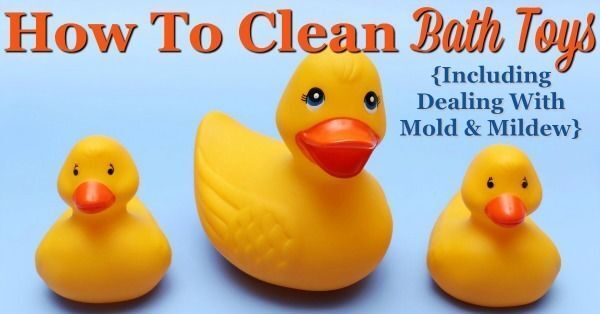 Add a caption
How To Clean Bath Toys (Including Dealing With Mould And Mildew)