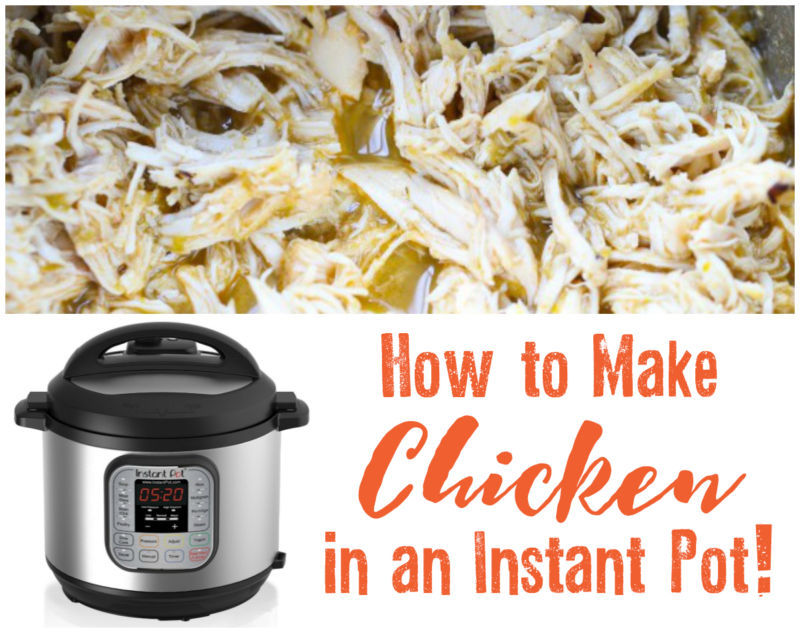 I received an
Instant Pot
last Christmas and I will be the first to admit that I was a bit sceptical. I have always been into using my slow cooker in the kitchen but I had never used a pressure cooker. Plus, I consider my counter space as real estate so any appliance that I allow a place on my counter needs to get used very frequently.
The great thing about the Instant Pot, though is it isn't just a pressure cooker...it slow cooks, sautés, cooks rice, steams, warms and makes yogurt! So the fact that the Instant Pot not only replaces my slow cooker entirely but also functions as so many other appliances, well...I was very intrigued!
The Instant Post makes pressure cooking easy! Plus, it has a sauté feature which allows you to brown the meat before you pressure cook or slow cook. It saves you from having to get another pan dirty.
I have used it for everything except making yoghurt...but I have friends who have used it for yoghurt and love it. They say once you've had homemade yoghurt you will never buy shop bought again. I'm not so sure about that but it's definitely worth a shot!
My favourite thing to do in the Instant Pot is make a huge batch of shredded chicken at the beginning of the week and use it for meals all week like rice bowls, quesadillas, casseroles, nachos or sandwiches.
The recipe couldn't be easier and it can be adapted to suit your tastes.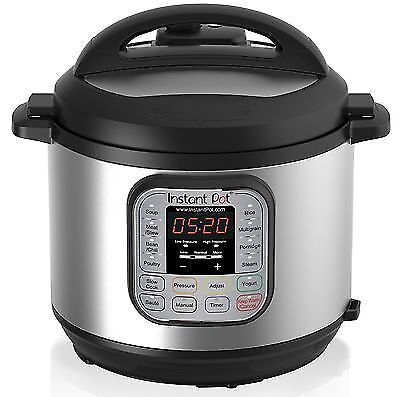 The Instant Pot is very user friendly but I definitely recommend reading the instructions before beginning, even if you are familiar with pressure cooking. The settings are easy to learn and the instructions are very short but there is a cleaning cycle that you need to run before you use it for the first time. So just take a few minutes and give it a read.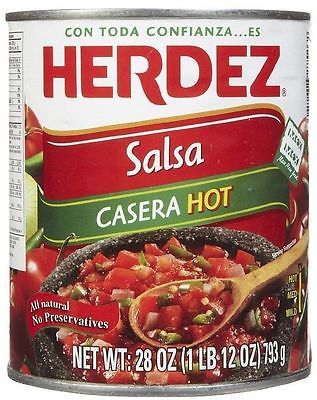 My favourite adaptation of chicken in the Instant Pot is adding a jar of
salsa
to the meat. You can use any salsa you like and it's perfect! I like to use salsa verde as it is a mild but deep flavour. And like I said earlier, it's perfect on nachos, quesadillas, casseroles or burritos. If you would prefer not to have a Tex-Mex style chicken, just use a cup of chicken stock in place of the salsa and season the chicken with salt, pepper or any of your favourite seasonings.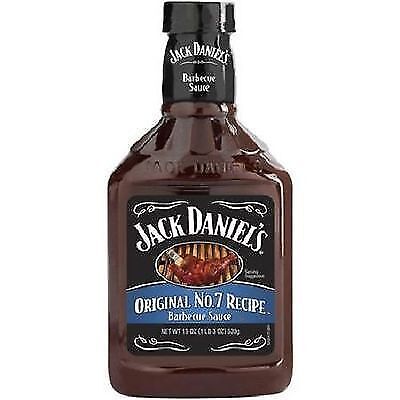 Another fun idea is to make the chicken plain and add
BBQ sauce
or
teriyaki sauce
after the meat is shredded. Honestly you could use any type of your favourite sauce you like!.
Recipe
Ingredients:
450 g boneless chicken breasts
2 teaspoons cumin
1 teaspoon garlic powder
1 jar salsa

Instructions:
1. Place chicken in Instant Pot
2. Add in desired seasonings and salsa
3. Set cooker to high pressure for 25 minutes. When the timer goes off, quick release the pressure and shred the chicken with 2 forks.

Serve immediately or store airtight for up to 5 days.
Alternately, freeze for up to 1 month.