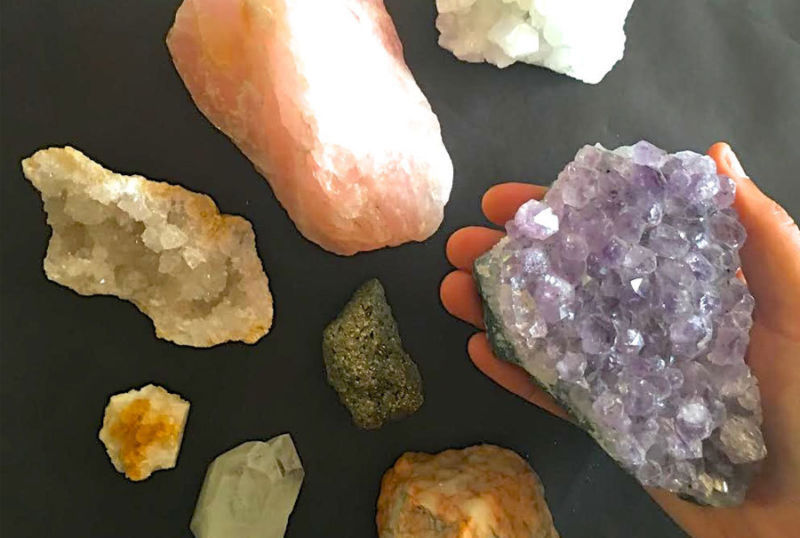 I've always had a thing for crystals and stones! My collection has multiplied over the years and I'm always fascinated when I find a new stunning crystal. Whether you believe in the healing power of crystals or not, it's still a fun and gorgeous way to decorate your home! Read about our favourite crystals below.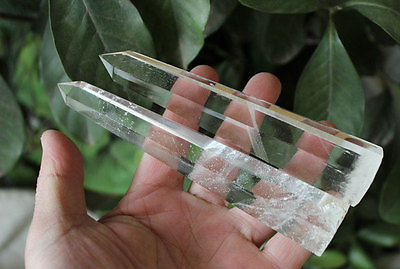 Clear Quartz
Clear Quartz
(also called Crystal Quartz) is one of the more common crystals. Since it's colourless, it can essentially fit into any style of decor! Choose a sleek wand shape quartz or maybe a large cluster!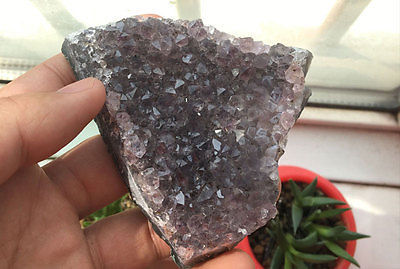 Amethyst
Robert Simmons from The Book of Stones believes that this sparkly beauty is known to aid with overindulgence and bad habits! The kitchen sounds like the perfect place to put this crystal! Style the
amethyst
on your open kitchen shelves or mingle it in with your
indoor herb garden
.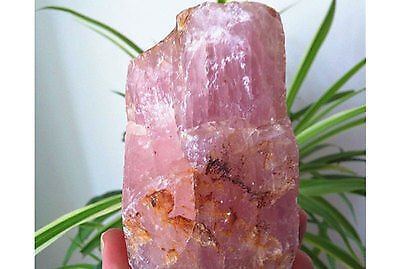 Rose Quartz
Since this
pretty pink stone
is known as the "love stone" it may be a good idea to keep this one in the bedroom - oohlala! Maybe a tiny one under the pillow or a large one on the nightstand?!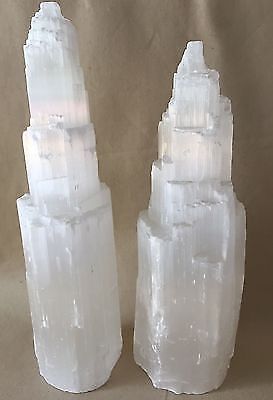 Selenite
The name Selenite comes from the Greek word Selene, who is the goddess of the moon. This gorgeous crystal is the largest one in my collection! Keep it in your office or on your desk (that's where I have mine!). It can double as a paperweight too!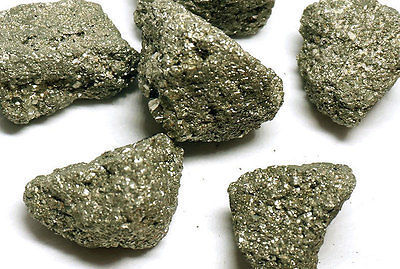 Pyrite
I'm naturally attracted to gold and brass everything! These little cuties look great everywhere and are said to create a defensive shield against negative energies, environmental pollutants and emotional and physical attacks! For good juju (and extra bling), put a large piece of
Pyrite
in a plant or mingle them in with your other crystals on a shelf.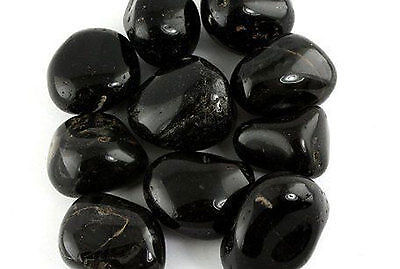 Onyx
This sleek black stone has been used for jewellery for many centuries. If you love this stone, try a vintage
onyx ring
or a
beaded necklace
. Onyx stones are usually black, but sometimes have different bands of colouration. If you come across another shade, grab it. A green
onyx natural stone bowl
will look fabulous on a table!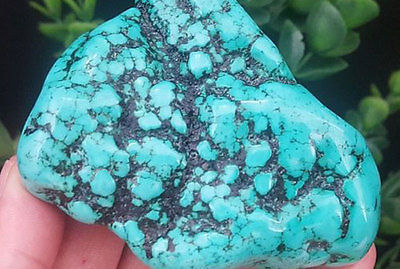 Turquoise Stone
Turquoise stones have been a long time favourite for me! My
jewellery
collection is full of this vibrant stone! Add it to your wardrobe and accessorise with a boho style
necklace
(or
ring
!). According to The Book of Stones, the name turquoise is derived from pierre turquoise, meaning "Turkish stone". Early on, this stone was mined in Asia, but always made its way to the amazing Turkish bazaars!