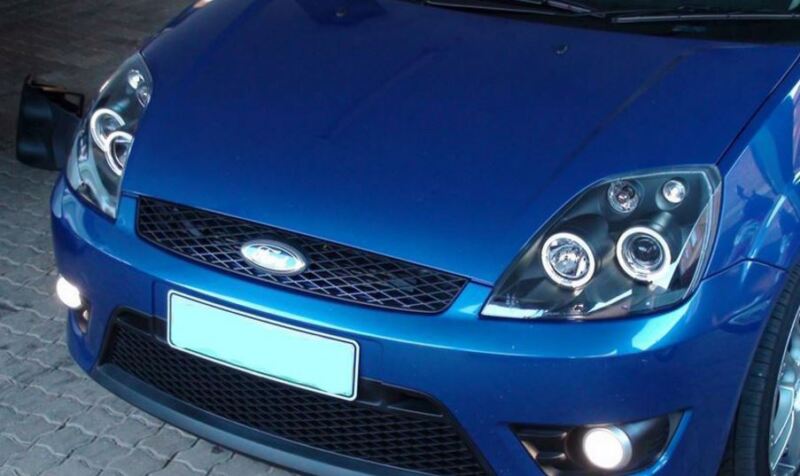 Hi guys! We have previously written a guide on how to wire up angel eyes, but for the Fiesta MK6 angel eyes, there is a different process and in fact it is easier.

When you receive your headlights, you will find there will be one main plug connector and 6 loose wires at the bottom of the headlight.

There will be 3 red loose wires, 2 white wires & 1 black wire.

Red is your live/positive wire.

White/Black is your earth/negative/neutral wire.

We are not sure why the manufacturer made 1 black wire here, but assume that this is also an earth wire, therefore you bunch all red wires together & 2 white & 1 black wire together.

What you have to do is wire these wires into your side-light wiring.

Fiesta MK6 angel eyes have their own side-light, so the headlight will have the wires you need to wire those 6 wires in.

There will be one black wire and one white wire for your side-lights.

So from reference above you need to match all positives to a positive wire, and all earth wires to the earth wire.

Your black wire from the side-light is your earth wire, so the 2 white wires and 1 black wire must go together.

Your white side-light wire must then be live, so the 3 red wires must go together.
This is where the process differs to other angel eyes, because normally you'd need to wire the loose halo wires direct in to the cars side-light wiring. The reason for this is because the halos become your side-lights, but Fiesta MK6 angel eyes have side-lights AND angel eyes.

There are two ways you can wire them in - Either hard wiring them in or by scotch locking them.

We personally recommend using a scotchlok, because it keeps the wires tidy & it eliminates cutting off plug connectors. They look like this;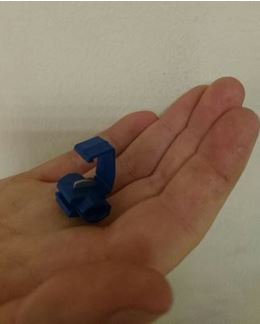 What you do is put one set of wires in the one side, and the other wire in the other hole.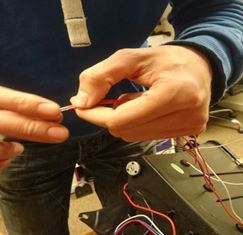 Make sure you have peeled away some of the plastic to make sure the wiring is open & making enough of a connection.

Let's start with the red wires.

Bunch them all together & twist them around one another to make it one connection like the photo above.

When you are confident the wires are in correctly, put them in one side of the scotchlok.

Take your white side-light wire and put it in the other side of the scotchlok.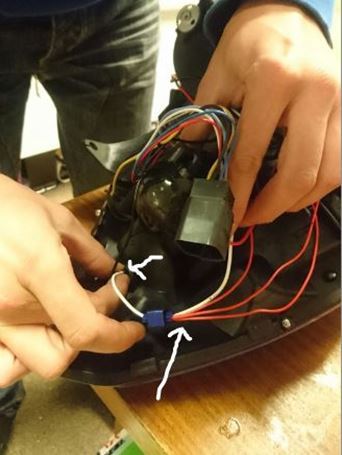 That one is done!

Next, take your 2 white & 1 black wire and repeat the process, but with the black wire.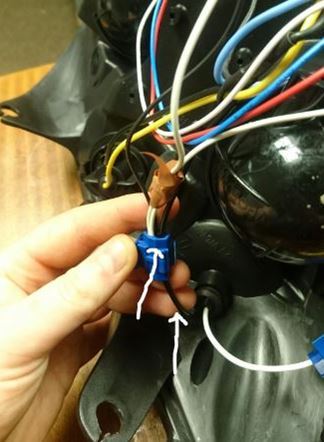 Make sure that when you press the scotchlok down that you have pressed it down hard enough & have made enough connection.

Before installing the headlight & bolting it back on, make sure you've tested all functions!

Ask a friend to hold the light while you test each headlight function. Remember - You must put the side-light on in order for the halos to come on.
If the halos do not come on, then there hasn't been enough connection made in the scotchlok.

Plug in your main connector then off you go!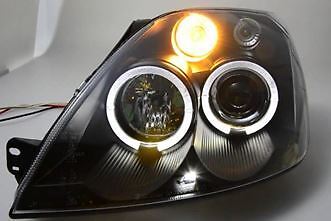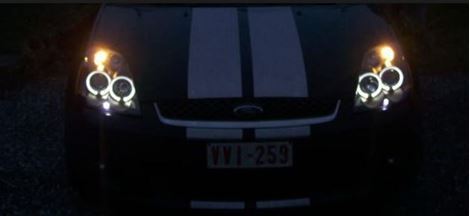 We hope you have found this useful! Give us a thumbs up if you did :)