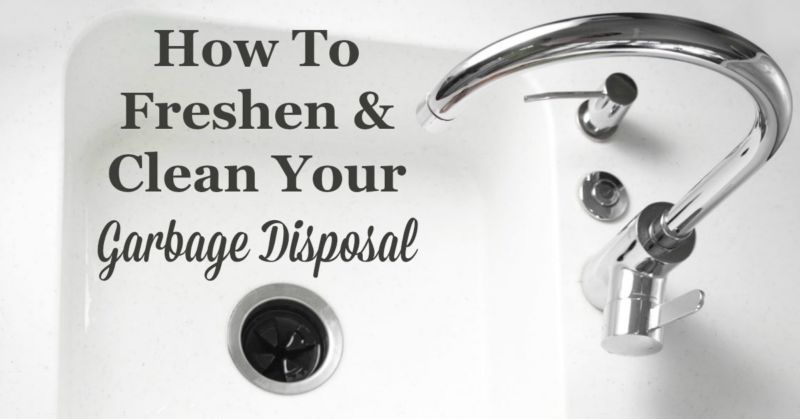 A waste disposal unit is a really useful appliance found in many homes. The disposal unit makes it much easier to wash your plates, pots and pans without worrying about a bit of food going down the kitchen sink drain and clogging it.

Like with any other useful appliances, the waste disposal unit requires some general upkeep and cleaning because along with the convenience it provides, if you're not careful, it can also cause some not so pleasant smells to come from your sink drain. Below I've explained how to clean your waste disposal unit so it works its best and also how to freshen it up so it smells its best.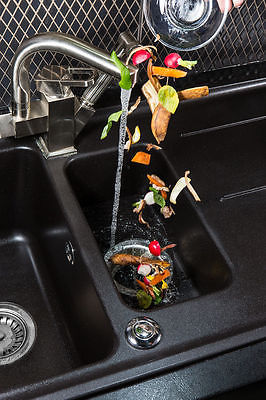 The Problem: Stuck On Food
Waste disposal units, also known as food waste disposal units, grind and chop up many types of food that you put down the kitchen sink drain using sharp blades. This allows you to dispose of some food pieces, such as those on your plates or inside pots and pans after your meals, as you rinse or wash these items at the sink instead of having to scrape everything into the bin or compost bin.

The food that goes down the drain is cut into much smaller pieces by the disposer so that it can then flush down the drain without causing a clog. The problem is that, just like a blender, your waste disposal unit needs its blades cleaned periodically because food sticks to them. If you don't clean the blades with time they won't work as well and in addition, where the food particles are accumulating inside, the drain will begin to smell.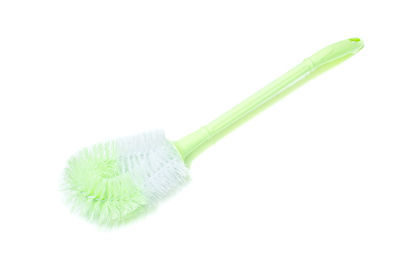 Add a caption
Yep, this is a toilet brush. Use a clean new one just for your sink drain!
Easiest Ways To Clean the Blades And Other Smelly Parts
Cleaning the blades of your waste disposal unit is not something you want to do with your bare hands. One method that works well to clean these blades is to run ice cubes through the disposal unit at least once a week. Turn on the water, empty enough ice cubes down the drain to fill it and let the appliance grind them up and then keep the water running for a while after you turn off the disposal unit to let everything flush through the drain.
The hard ice will help clean the blades, removing food residue that is causing that unpleasant smell to come from your drain. If you want to also freshen you drain at the same time you can freeze
vinegar
in
ice cube trays
and then put those down the drain to be ground up by the disposal unit. Just make sure your family doesn't confuse the vinegar cubes with regular ice cubes when they're going to make themselves a drink!
Along with the blades, another area that gets dirty and accumulates stuck on food is the inside of the rubber ring or flaps around the sink drain. The black rubber that hides underneath the flaps often has stuck on old food that often causes just as many odour problems as deeper inside the drain. The easiest way to clean this rubber ring is to get a brand new
toilet brush
that you dedicate to clean this one thing in your kitchen (obviously don't use the toilet brush you've already used to
clean your toilet in your bathroom
). Simply scrub inside the rubber ring with the toilet brush and you'll be amazed (and disgusted) at the slimy and smelly gunk you remove. This should fix any lingering odour issues that grinding up the ice inside the disposal unit did not fix.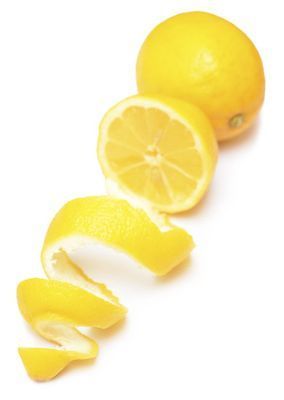 Ways To Add Fresh Scent Naturally
Finally, you can add a nice fresh scent to your kitchen drain and waste disposal unit by using lemon peels (or any other citrus fruit). Whenever you eat or use citrus fruit make sure to save and then freeze your peels. If you notice a slight odour emanating from the kitchen drain throw in a handful of peel, run cold water and grind them up using the disposal unit. As the waste disposal unit grinds and cuts up the peels they will release a nice smell and at the same time the peel helps to clean the blades.
How do you clean and freshen your waste disposal unit? I'd love to hear your ideas and suggestions below, in the comments.
Here's another one of my guides below.