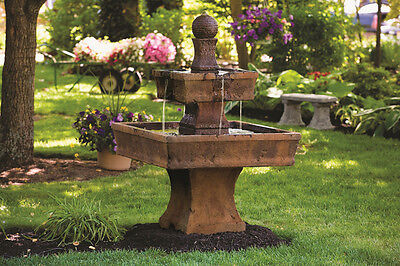 Planning is perfect

Deciding where you want your new fountain to be placed is the first step to setting up your dream water feature. Keep in mind you need to be able to fit in the main elements: A water pump, reservoir & your beautifully designed feature. Try to find a space where it would be easy to to access an electrical outlet or find a place where you can lay down an extension cord unobtrusively.
You can always opt for one of our state of the art solar panel water feature's which require no cords or wires!
Remember, most water features are heavy and are hard to move once in action, so be sure that is where you would like your feature before you start fitting.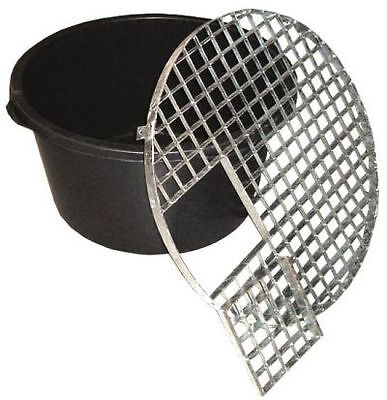 Digging & Fitting

If you are building your reservoir underground, you will need to dig a hole that would be quite a snug fit for your water reservoir to sit in. Try and leave 2 inches of draining gravel underneath the resovoire incase in severe weather there is spillage.
Before you add the water be sure you have fitted the pump correctly and ensure that all tubing and power connections function and fit correctly.
Now, add your design feature! The water pump should be accessible for cleaning, repairs and adjustments, maybe try adding a door or opening.
Always plug the pump into a GFI [ground fault interrupt] outlet. If you don't have one, not to worry! Install one or have a qualified electrician install one for you.
If you need to use an extension cord, make sure it is compatible with your pump and it is safely rated for outdoor use. If you would also like to run your pump through the garden in track of the lawn mower, make sure you bury the cord or move it to prevent an accident!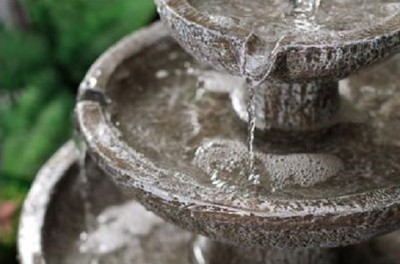 Just Add Water

Firstly you will need to fill the reservoir enough to completely cover the pump. Now turn on your water feature! While it turns on and water starts to circulate, you will need to keep adding just enough water to keep your reservoir full and stop when the pump is completely covered.
Do not let the water reservoir run dry at any point, it could burn out the pump and in worst case scenario's, start a fire. Try and make sure that you run your fountain at least every few days, we all know stagnant water is an ideal breeding ground for mosquitoes.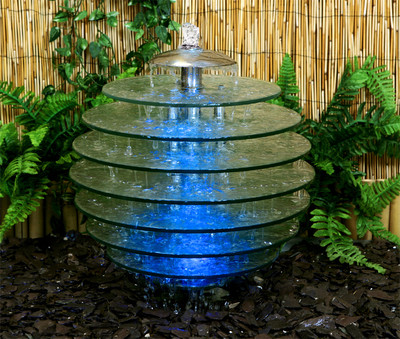 Sit back, relax...

and enjoy your fountain!
If you want to try and hide any tubing and wires or you really want to make your water feature come to life, try planting some covering plants that will grow in shallow soil for a beautiful unique twist to any fountain. Maybe you would like to add some bricks, or even stacking rocks? Add your own personal touches to really complete your feature.


With over 320 water features, we will be sure to have one to suit your home or garden. So visit Primrose on Ebay, today.