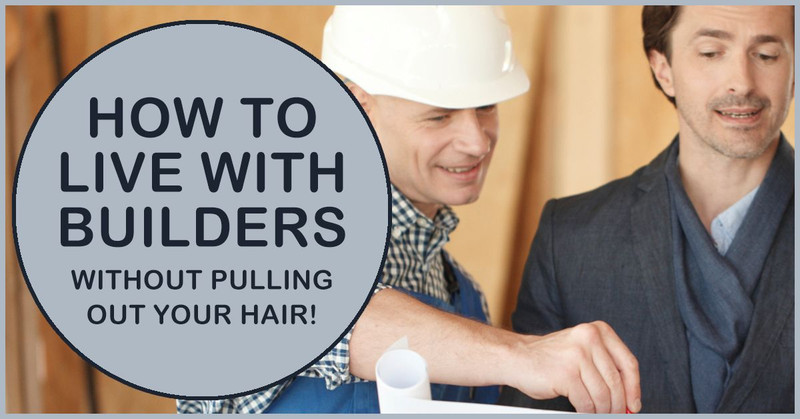 So, you're really excited about the prospect of having a new kitchen, extending your home or doing your loft conversion, but you're not so thrilled about having to live with builders in your house for the next few months? Don't worry, if you set a few ground rules it shouldn't be as stressful as you fear, in fact, you may even miss them when they're gone!
Lay Down the Rules
Before the builders even start work, sit down with the site manager and plan where they can park their vehicles and store their tools. You want to make sure that you can get your car out of the drive when you need to, whilst the builders will want to know where to tell delivery drivers to make drop offs and where they can safely store expensive tools and
building materials
, without getting in your way.
Have Them Create a Building Zone
If you're still living in your home, whilst work is being done, let the builders know that they have to work around you. Even if you are having the whole place renovated, they will have to plan to do it in stages, so that you always have at least one safe room and a bathroom to live in. If they are doing a loft conversion, for example, they can arrange things so that they only access your loft via the scaffolding from the outside and don't enter the house until they are ready to bring in the stairs, pipes and wiring. If it's an extension, if possible arrange for them to enter via the back gate. If they have to come in through the front door, have them create a corridor of
heavy duty plastic sheeting
from the front door to their workspace, to minimise the dirt travelling up into the house.
Order a Portable Toilet
When they're in work mode, builders leave a trail of dust behind them. Don't let them bring this into your toilet, ask for them to include the hire of a portable washroom in the quote. It will be worth it to keep the smallest room in your home your own.
Create a Temporary Kitchen
If the kitchen is going to be out of use for days or weeks whilst it is being replaced, ask your builders to help you to create a mini kitchen in a part of your house that isn't being worked on. All you need is a
microwave
, a
kettle
, running water and a
small fridge
. You might not be able to create anything Michelin-starred, but you should be able to throw something together for a meal; and, if not, you can survive on ready meals. You want to try and keep your washing machine in service too. If it has to move, the builders may be able to set up temporary plumbing for it.
Protect Valuables
You might not be able to afford to move out of your home whilst building work is going on, but you should put some of your most precious items some place else. You may even find that your insurance won't cover these items whilst work is going on around them. Arrange to have them put into storage or to be looked after by friends or family and notify your insurance if they are changing address.
Regular Vacuuming
Let's face it, your home isn't going to be in its usual spick and span state for the duration of the build. You can keep the dust to a minimum though by asking the builders to
vacuum
their working area at the end of every day. This isn't an unreasonable request and it's something that most professional firms would do as routine.
Go Out, a Lot
Even if you have no option, but to sleep through it, you can still try to get out of the house as much as possible. Shower at the gym, invite yourself over to friend's homes for meals, hang out at the library and catch up with work at the local coffee shop. If you have kids, it's pay-back time for all those playdates you've hosted over the years.