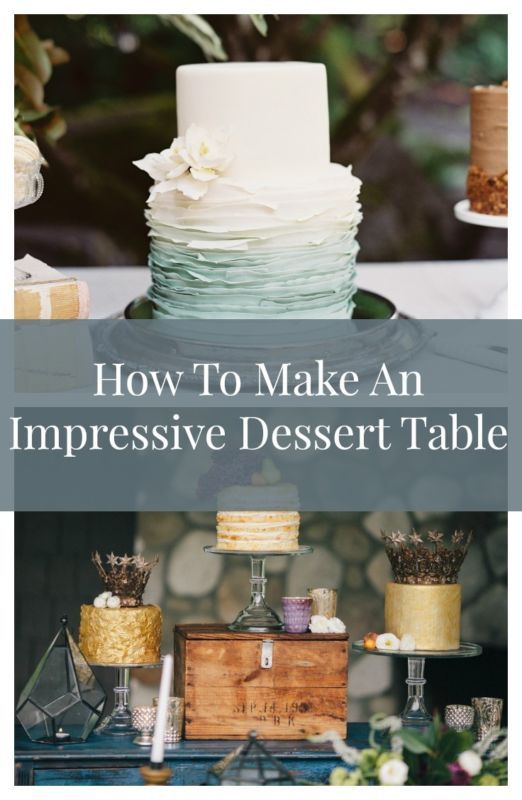 Is your favourite part of an event, wedding or party when they announce dessert? I know it is for me! Whether you want just a bit of chocolate or you have a massive sweet tooth, you can appreciate a good dessert spread. The key is not only in what the actual dessert is, but how it is being displayed! Check out these amazing desserts and pay close attention in the presentation of them. Take note of the things that stand out to you! Then hone in on those when you create your next dessert table!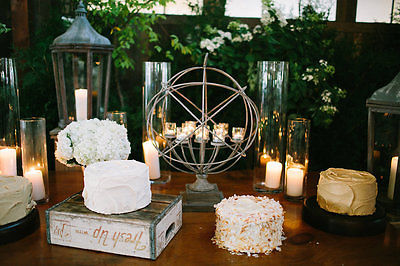 Non-Traditional Cake Stands
This dessert table is very unique. There are multiple cakes, but each cake is not on a traditional cake stand. It goes to show that you really can do what you want when creating your dessert table! Use
cake stands
,
wood crates
, we have even seen
tree stumps
used! Whatever you use it will look great, as long as you tie it all together with a common theme. In this picture they used wooden lanterns and an ornate candle holder to create that rustic ambiance.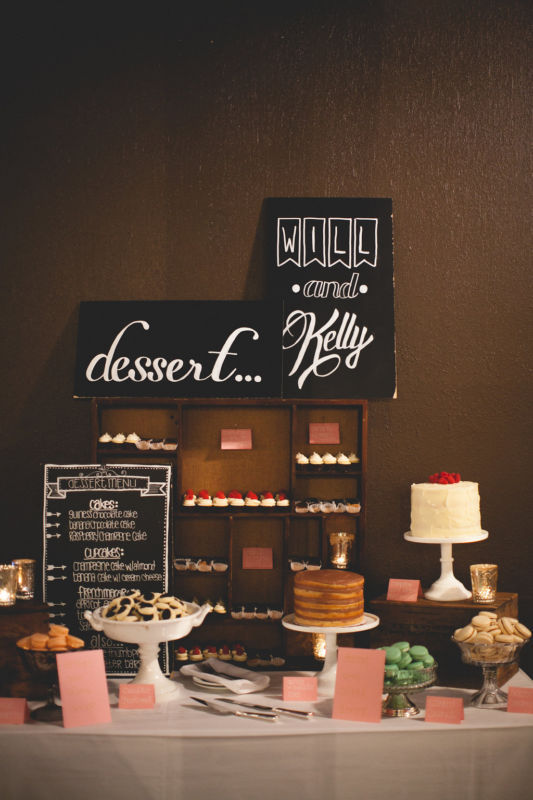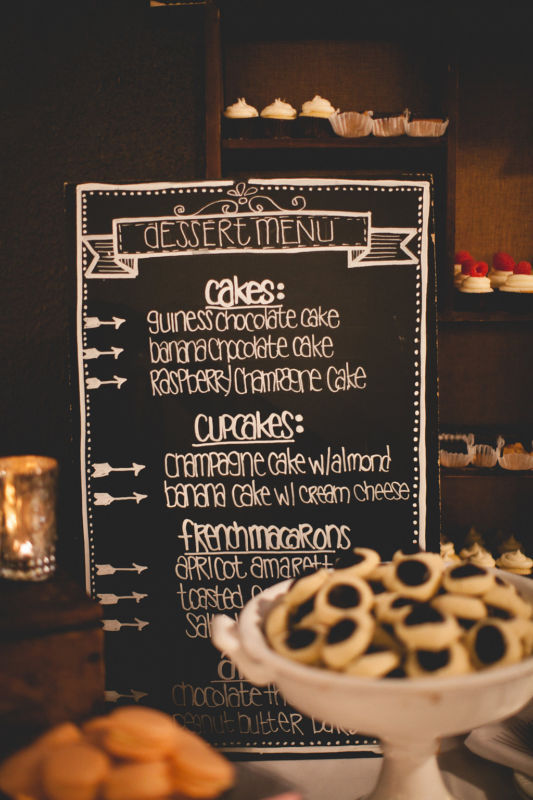 Chalkboard Signs
What stands out to you in these pictures? My eyes go straight to the
chalkboard signs
. DIY your own chalkboard signs! This is an easy way to personalise your event. If it is your wedding you can do your and your spouse's name or a special quote that you want your guests to see. Or maybe it is a holiday party that you are throwing. Draw a christmas tree, snowflakes or simply write Merry Christmas! Chalkboard signs are a quick and inexpensive way to make your dessert table more visually appealing!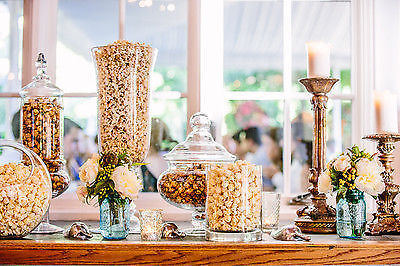 Dessert That is Not Cake
Who said your dessert table had to be covered in chocolate cake? Go a different route and do salty rather than sweet! This dessert bar has a variety of popcorn. You can do carmel, butter, kettle corn, or even make up your own recipe. Now, picture this same spread but in plain white bowls. That would look pretty lame in comparison to how they are displayed in the picture. Use clear jars,
hurricane vases
and trifle bowls all with different heights. This is more visually appealing to your guests!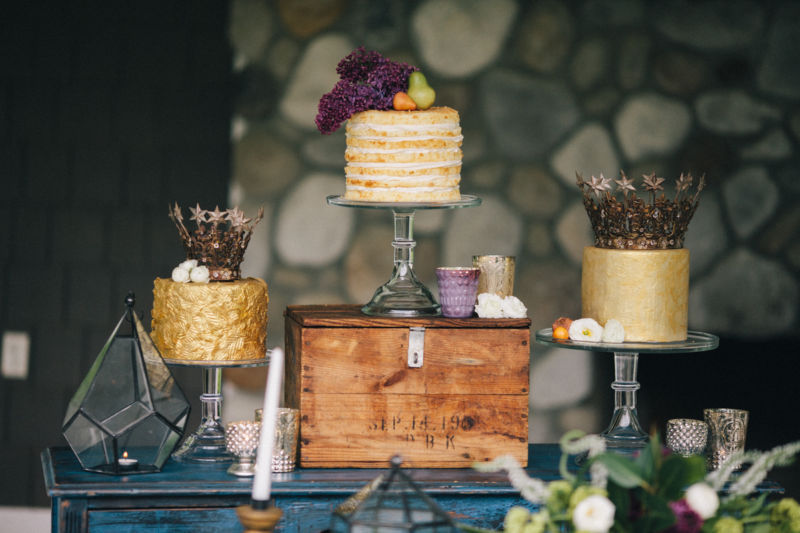 All About Texture

I love how simple this dessert spread is, yet it is so appealing to the eyes. Why? Because of the variety of texture and height used. Each cake has a different finishing. Going from left to right: rough and messy, bare, smooth and soft. Also the variations of height make your eyes travel up and down verses staring straight at one thing.

What is your next dessert table going to look like? We hope you found fresh inspiration here! We would love to hear what dreams you have for your next holiday party, wedding or special event. Comment below!