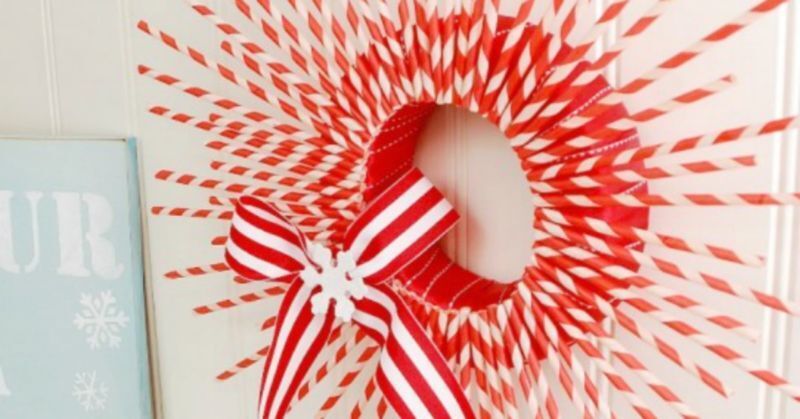 Christmas is a fun time to celebrate, but it's even more fun to decorate. However, decorating can get expensive, and sometimes, I'm looking for more inexpensive ways to decorate my home. This red and white paper straw wreath is the perfect solution. It would be so cute hanging in your home or on your front door, and it doesn't cost very much at all!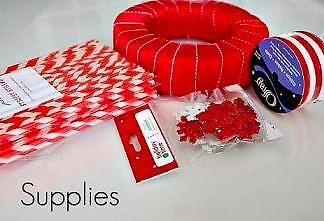 Gather Your Supplies
Foam wreath form
Thick, red ribbon to wrap around the outside of the wreath
75-100 red and white striped straws (depending on the size of your wreath)
Ribbon for the bow
Wooden craft accent (like a snowflake) to add to the bow.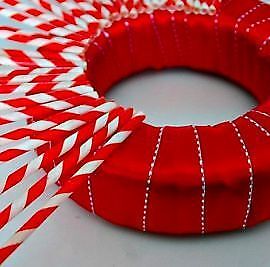 Directions
Start by wrapping the wreath with some wide ribbon.
Overlap the ribbon so that your wreath form is completely covered.
Hot glue the ends of the ribbon down to hold them in place.
Next, trim half of your straw. Cut about 1/3 off with scissors so that you have straws of varying lengths.
Now, you're going to hot glue the straws on. Alternate between long and short straws. Hold the straws parallel to the wreath so they lay flat and uniform.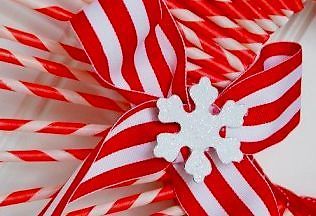 Next, I tied a bow out of my coordinating ribbon and hot glued a cute little snow flake in the middle. You could really accentuate your wreath with any Christmas themed trinket you'd like.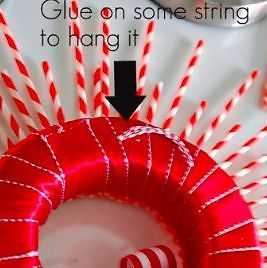 To make your wreath easy to hang, you can simply glue some string on the back to create a hook. If your wreath is larger, you might want to hang with a stronger, thicker ribbon. You can do this by leaving enough space at the top between two straws to fit a ribbon through.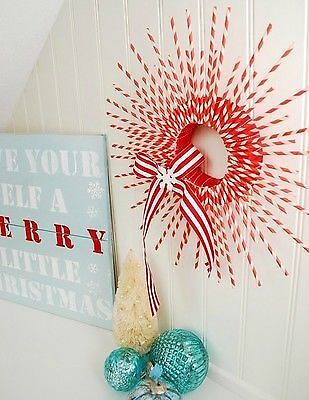 That's really all there is to it! This wreath will only take you about half an hour to put together. I love the way mine looks with my have yourself a merry little Christmas sign. And, I'm loving the blue and red accents together for a fun Christmas colour scheme.

To change it up for different holidays, you can add a heart to turn it into a Valentine's day wreath, or make an orange and white striped straw wreath for Halloween. You could alternate red, white, and blue for a patriotic wreath, or add a pumpkin to your wreath with orange straws to make an autumn wreath.

I just love how easy this is to make, and the sky is the limit. You can make one for every holiday you can imagine!