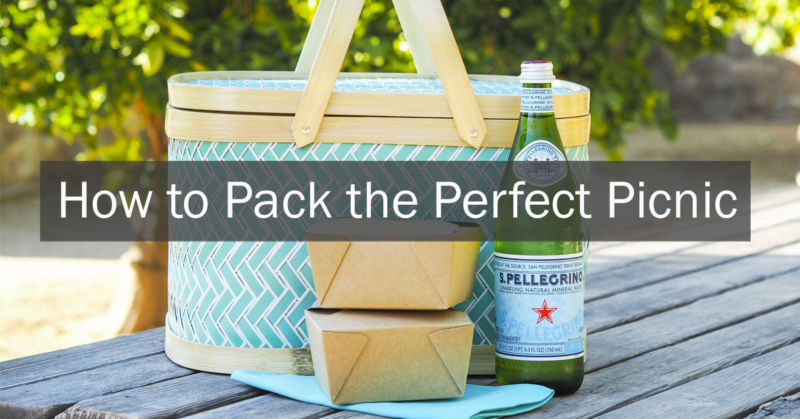 If the warm weather is beckoning you to pack a picnic basket and head outdoors, don't let the season pass you by without enjoying a meal in the fresh air. While it's easy to get bogged down in details such as food storage and hassle-free tableware, pulling it all together doesn't have to be difficult. Follow a few easy steps and pack yourself the perfect picnic. Bon appetit!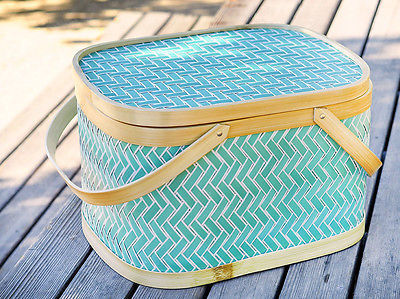 Picnic Basket Style
Let's start with the
picnic basket
! Perhaps you're shopping for an all-in-one solution, complete with designated areas for dishware and utensils. Or maybe you prefer to transport the food in an
insulated bag
or a
tote on wheels
. Remember that you can always add ice packs (more on temperature control below) and if you're bringing more than a few drinks, it may be helpful to pack a separate cooler so you're not constantly compromising the temperature of the food by opening and closing the basket. As long as your picnic basket or tote is large enough to hold the food, you're set for a delicious experience.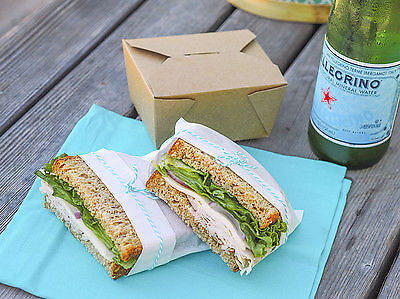 Easy-Breezy Food
Plan a special meal that's easy to transport and one that doesn't require hefty preparation at the picnic site. For a fun idea with a lovely presentation, wrap sandwiches in
greaseproof paper
to keep them contained. Secure them with baker's twine for a special touch. You can also use take away containers to bring along items such as fruit salad, pasta salad and assorted cheeses. Consider avoiding spreads such as mayonnaise, which can easily spoil. If your picnic involves barbecuing raw meat, try packing the meat in a separate container so the juices don't leak and contaminate the clean food you've already prepared.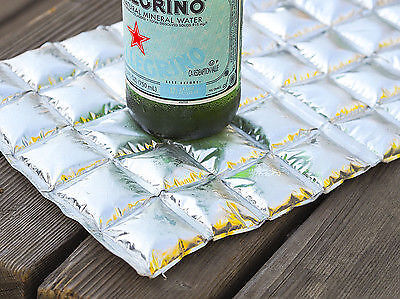 Temperature Control
Speaking of food safety, always make sure to keep food cooled at the proper temperature when transporting it outdoors, especially during the warmer seasons of the year. Do some quick research so you know the current outdoor temperature, as well as the amount of time your specific food can sit out at that temp without spoiling. Include
ice packs
in your picnic basket to keep food chill and if there's any concern, pack perishable food in a separate cool bag. After the picnic, don't be tempted to pack up and save food that's been sitting out for a long period of time. If in doubt, throw it out.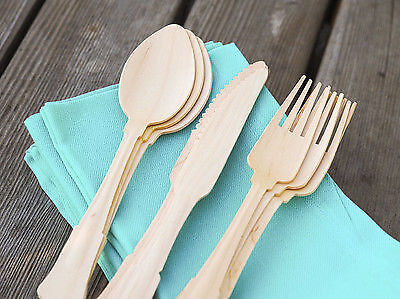 Tableware And Tools
With your food properly packed and stored, it's time to turn your attention to tableware. Make it easy with recyclable plates and cups, as well as paper napkins in a fun pattern. Wanting the picnic to be extra special? Opt for
bamboo plates
,
disposable wooden utensils
or another lightweight dinnerware option such as melamine. If you're really hoping to take your picnic to the next level, pack one nice selection (such as metal flatware), but keep other elements simple. Don't forget the importance of tools that can make your picnic a successful one, including a
bottle opener
, a
corkscrew
and
hand wipes
for cleaning up after the meal.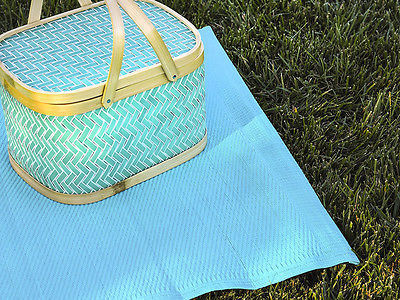 The Perfect Blanket
The perfect picnic needs the perfect blanket! A good
picnic blanket
should be large enough to accommodate your group and easy to clean. Dining at a table rather than on the ground? Pack a tablecloth that you can toss or wash after the meal. Don't forget about the benefits of a nontraditional picnic surface, such as a large, lightweight plastic woven mat that can double as a blanket or a tablecloth and quickly be wiped clean. Now that's hassle-free style!