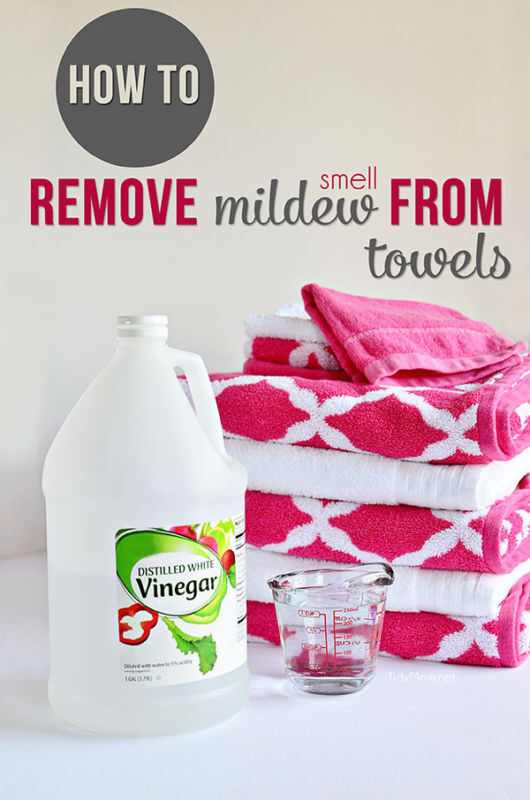 Mildew, moldy smelling towels are the WORSE! If you are anything like me, you've thrown a load of laundry in and got busy and forgot all about tossing it in the
dryer
. The next thing you know, your clothes or towels developed a nasty smelling odour that just lingers. This happens because dirt and detergent build up and bury into the fibres of towels and clothing and when they are left wet, it creates that awful smell. I bet most of us have dried off with a stinky
bath towel
at least once.....pretty icky, right?
If you have hard water to deal with, it can make it even worse. Even when I've been really good about not letting wet laundry sit in the washer, I still end up with stinky washcloths in the kitchen. Which is so gross, because you wipe that smell all over your counter when you are cleaning and then it is on your hands.
I used to replace our bath and kitchen towels when I couldn't stand it any more, but that can get expensive. Several years ago I learned how to remove that mildew smell and get all the yuck out, leaving me with clean AND fresh smelling towels.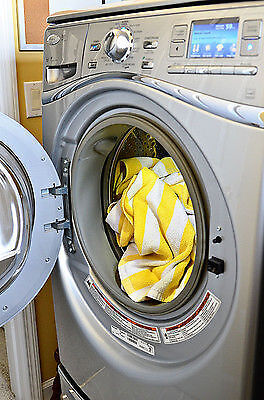 Step 1
Wash your load of towels in the hottest water possible and add 1 cup of white vinegar to the load.
Do not use
detergent
or bleach, just hot water and vinegar.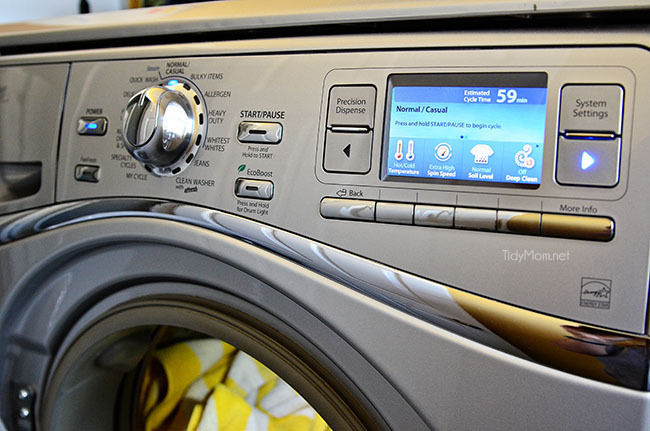 Step 2
Let the washer do it's job. When the cycle is complete, Wash again as you normally would in detergent or
baking soda.
if you still smell a mildew, rewash with just hot water and 1/2 cup of baking soda.....nothing else. Again, no detergent, bleach or
fabric softener
.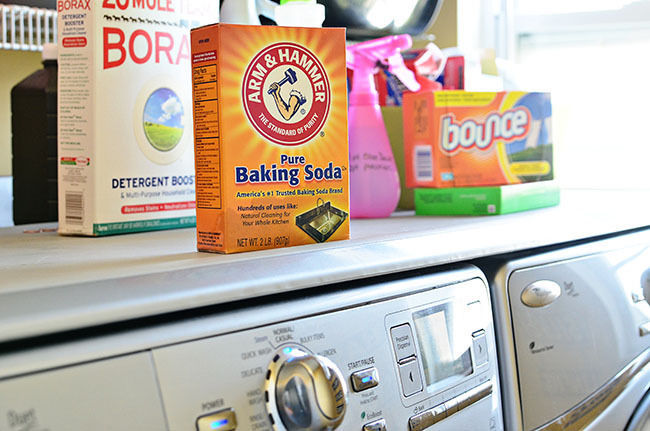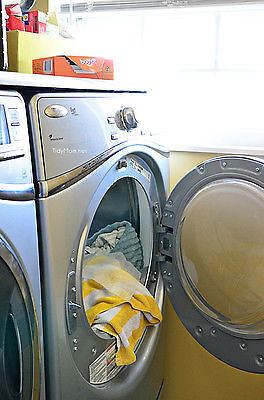 Step 3
Dry in the dryer on high heat setting with your favourite
dryer sheet
. Make sure they get completely dry.
This also works well on clothing, like stinky wet swimsuits, gym clothes, sports uniforms and more! Just be sure to be careful with the hot water, only use the hottest water the garment can handle.