Tip! If you found this guide useful, please vote for it at the bottom of this page!
What you should have accomplished so far...
• registered a domain name and set it up on your server
• downloaded and organized your resell rights product
• added basic security to your download page with extra characters
• created a PayPal payment link and added it to your sales page
• ensure that your payment link redirects to your download page
• updated your download page
• saved all your changes
It's now time to upload your site. I use SmartFTP.
If you're using it for the first time, you'll have to enter some details so it can connect to your server.
Press (Ctrl + N) to add your server details. If unsure, contact your host.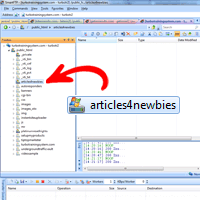 On the left part of the screen, you'll see the contents of your server.
Make sure you're in the public_html folder and have clicked on the domain name folder where you intend to upload your files.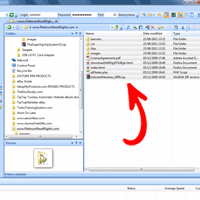 On the right-side of the screen, you'll see your local computer files.
Locate your resell right product's folder and select all the files.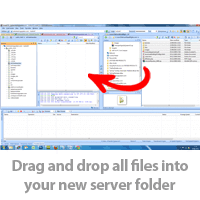 Copy all the files from your computer over to your server folder.
The layout of SmartFTP may differ from what you see here, just make sure you're copying from your computer to your server.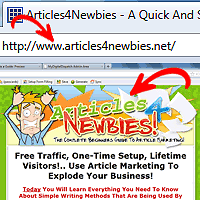 If all is well, you should be able to type in your registered domain name and see your product sales page loading.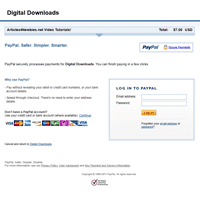 Test your buy now button to see if it works. You should see something similar.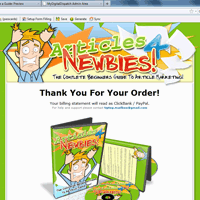 If you've get a second PayPal account, it's worth buying your own product to see if it redirects to your download page.
By default, PayPal does not auto-redirect to the download page. It will however provide a link that says 'Return to merchant'. Simply click this to continue.
If you don't have a second PayPal account, ask a friend to buy it.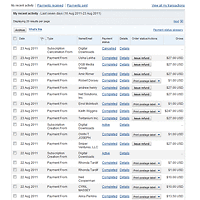 That's it! You've successfully completed this guide and should have your own product up and running ready to collect sales.
All that's left is to get traffic and promote it!
You can rinse and repeat this process AS MANY TIMES as you want. The more products you have up online, the more money you're going to make.
Please bookmark this page as I'll be adding more guides to help develop your business including...
• how to get traffic - there are loads of methods but only a handful that I use
• how to build a list - this is an important model to use for long term success
• how to create an affiliate program - want to keep the sales coming in?... you'll want to read this!
• how to add up-sells - want to double the number of transactions per sale?... this is a must!
...and much more!
About The Author


Aaron has been making a full time living online since 2007. He specializes in digital product creation, resell rights products and website design. To learn more about starting an online business you can grab a free 2 hour training video from his '
About Me
' page.
Tip! If you found this guide useful, please vote for it at the bottom of this page!
Copyright (c) 2011. eBayer tiptopmarketer. All Rights Reserved. No portion of this guide may be copied.