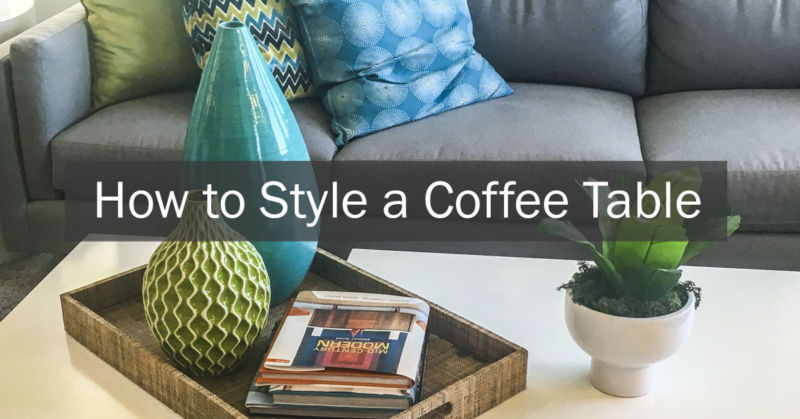 The coffee table is a focal point of the living room, as well as a blank canvas for creative vignettes. Whether you have one large coffee table or you group together several stools or end tables, make a few strategic design decisions to cut down on clutter and showcase key items. Below you will find a collection of tips for styling your coffee table, from varying the height of decorative items to wrangling small essentials with a tray.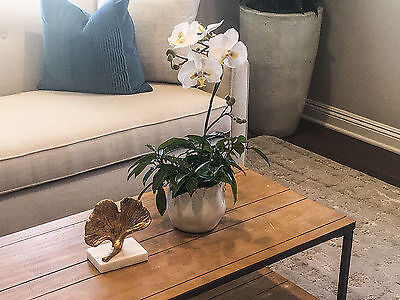 Decorative Accents
We begin with the fun side of coffee table styling! Let your table become a display area for a few of your favourite decorative accents. While it may be tempting to fill the surface with an array of lovely items, remember that less is often more, especially when it comes to creating a tidy yet thoughtfully curated look in the living room. Consider an item that represents nature, such as a large
seashell
, a piece of
driftwood
, or a vase of flowers. Other popular choices include a candle, a
pottery bowl
, or an interesting object that reflects your unique style, like a favourite collectable or a family memento.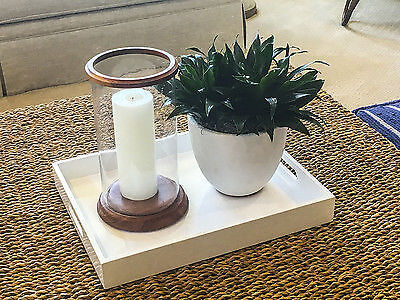 Tray Time
Having trouble displaying your decor without the coffee table looking cluttered? Enlist the help of a tray! Lacquered, woven and acrylic trays are favourite options and you can even place more than one tray on the surface of the table in order to divide and organise the space. Not only can a
tray
cleverly contain items such as remote controls, it can also hold a grouping of smaller pieces like candles and petite containers. Have fun layering decor within the tray. For example, top a couple of large books with an interesting
paperweigh
t or a geometric object.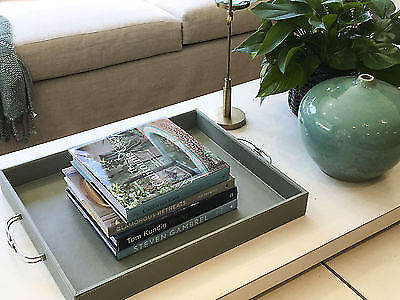 Reading Materials
Let's talk about books! After all, they're called
coffee table
books for a reason. When it comes to the number and arrangement of your reading materials, there are different options to consider. Some may prefer one stack of colourful books as the sole coffee table statement, while others pile on a few stacks for a more-is-more approach to decoration and display. When more than one stack is involved, try grouping the books based on their size for a clean-lined look. You can even take the opportunity to mirror the colour scheme of the room in the colours of the books you choose. Don't forget that a small object d'art can make the perfect topper for a bundle of books. Consider it a finishing touch!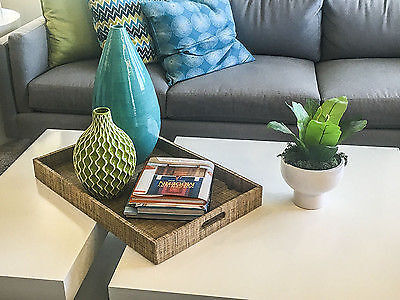 Stacking And Arranging
You can style a beautiful coffee table by keeping everything on the same level, but often true design magic occurs when you strategically incorporate décor of varying heights. For example, try adding interest by combining tall items with shorter ones. Draw the eye upward with a vase of flowers, but ground it with a nearby collection of decorative bowls. Place a sculptural piece next to a short stack of books. Group a petite brass object with a medium-sized houseplant and a
pillar candle
. Remember, variety is the key.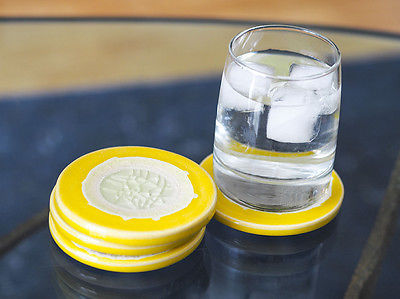 Coasters At the Ready
To protect the surface of your coffee table, have a stack of coasters at the ready so guests can drop off their drinks without leaving a watermark. Slate, agate and leather are popular coaster materials and if you have concerns about the coasters scratching the table, purchase selections with a protective backing (such as felt). Many
coasters
are eye-catching enough to be included as a key component of your coffee table display. However, if you don't want them to take centre stage, place them on a tray with a grouping of other items. Cheers to a tidy table!